Bamboo Wine Bucket Stand Natural
From {{ formatMoney(variant.compare_at_price) }} {{ formatMoney(variant.price) }} {{ formatMoney(variant.price) }} {{ formatMoney(originalPrice) }} {{ formatMoney(price) }} {{ formatMoney(price) }} $379.00 Out Of Stock
Perfect for your next party, this bamboo ice bucket is on a stand so drinks are easy to reach and the bucket can be removed to empty ice out.

Could also be used as a planter.

Features & Sizes
- Size: 72.5 x 32.5 x 84cm
- Removable metal bucket with handles
- Natural product that may vary a little in appearance
- Made in China

FURN001254 {{ variant.sku }}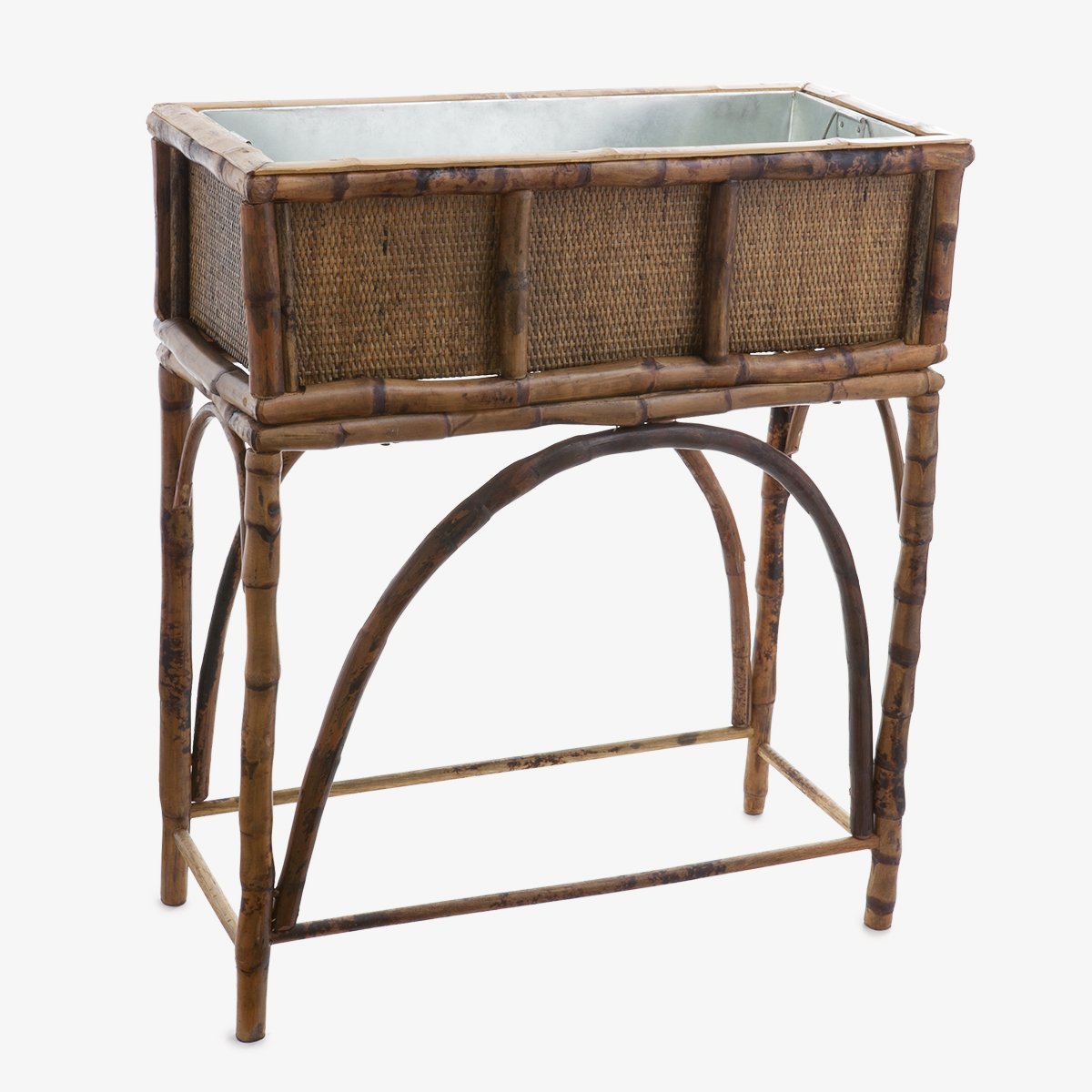 Construction
Constructed from bamboo, this stylish wine bucket stand is durable and strong, making it a perfect addition to your next party or event. The natural bamboo features a gorgeous organic finish that makes each item one of a kind.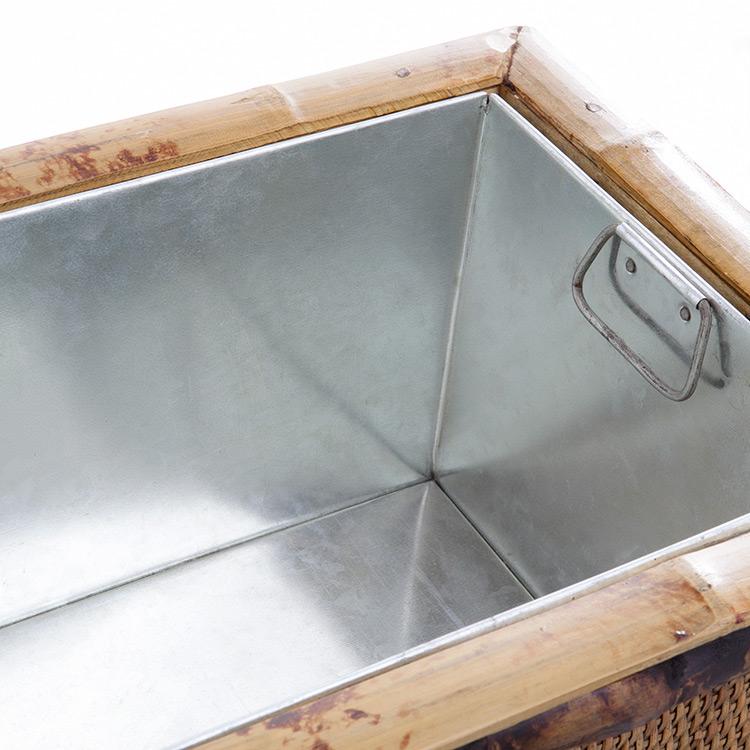 Removable metal bucket
Featuring a removble metal bucket with handles. Making it easy to empty out ice and perfect for keeping drinks cooler for longer.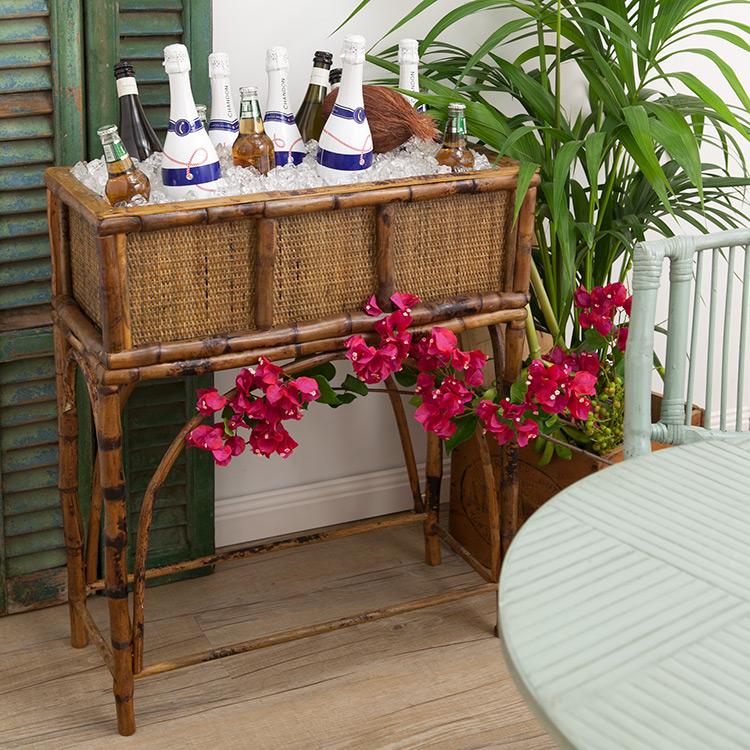 Alternative styling
This gorgeous Wine bucket stand would also make a perfect planter.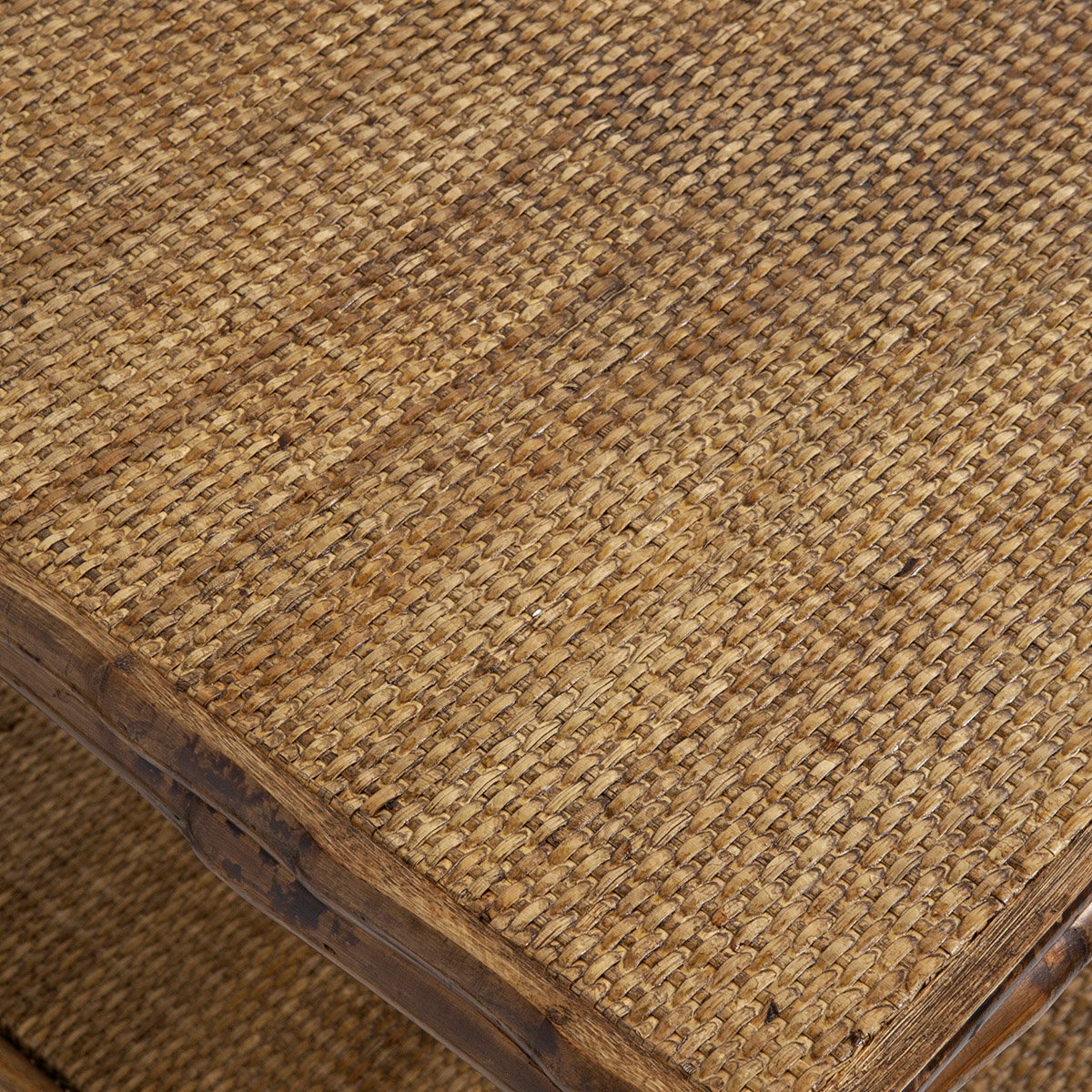 Elegant tropical aesthetic
Perfect to bring an elegant tropical vibe to your drinks display.