New Hampshire Coffee Table
From {{ formatMoney(variant.compare_at_price) }} {{ formatMoney(variant.price) }} {{ formatMoney(variant.price) }} {{ formatMoney(originalPrice) }} {{ formatMoney(price) }} {{ formatMoney(price) }} $999.00 Out Of Stock
Featuring an exquisite parquetry top crafted from premium, salvaged elm and a crisp white timber base, these stunning coffee tables will be a great addition to your lounge room.

Features & Sizes
- Size: 80 x 139.5 x 41.5cm
- Old elm top
- Poplar base with white painted finish
FURN001198 {{ variant.sku }}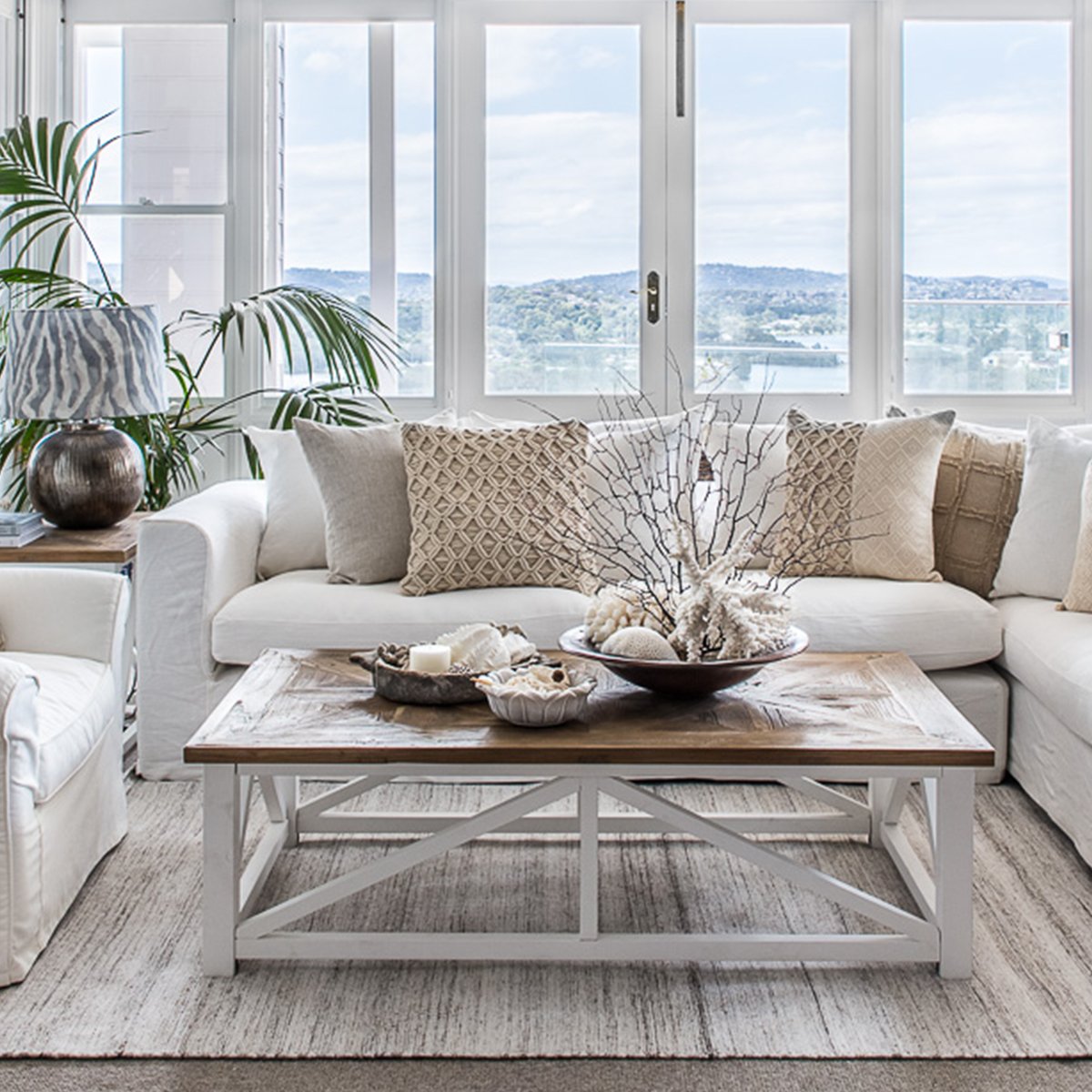 Construction
The breathtaking New Hampshire Coffee Table is constructed from salvaged elm, crafted in a stunning parquetry design. The legs are constructed from poplar timber and finished in a luxurious crisp white paint.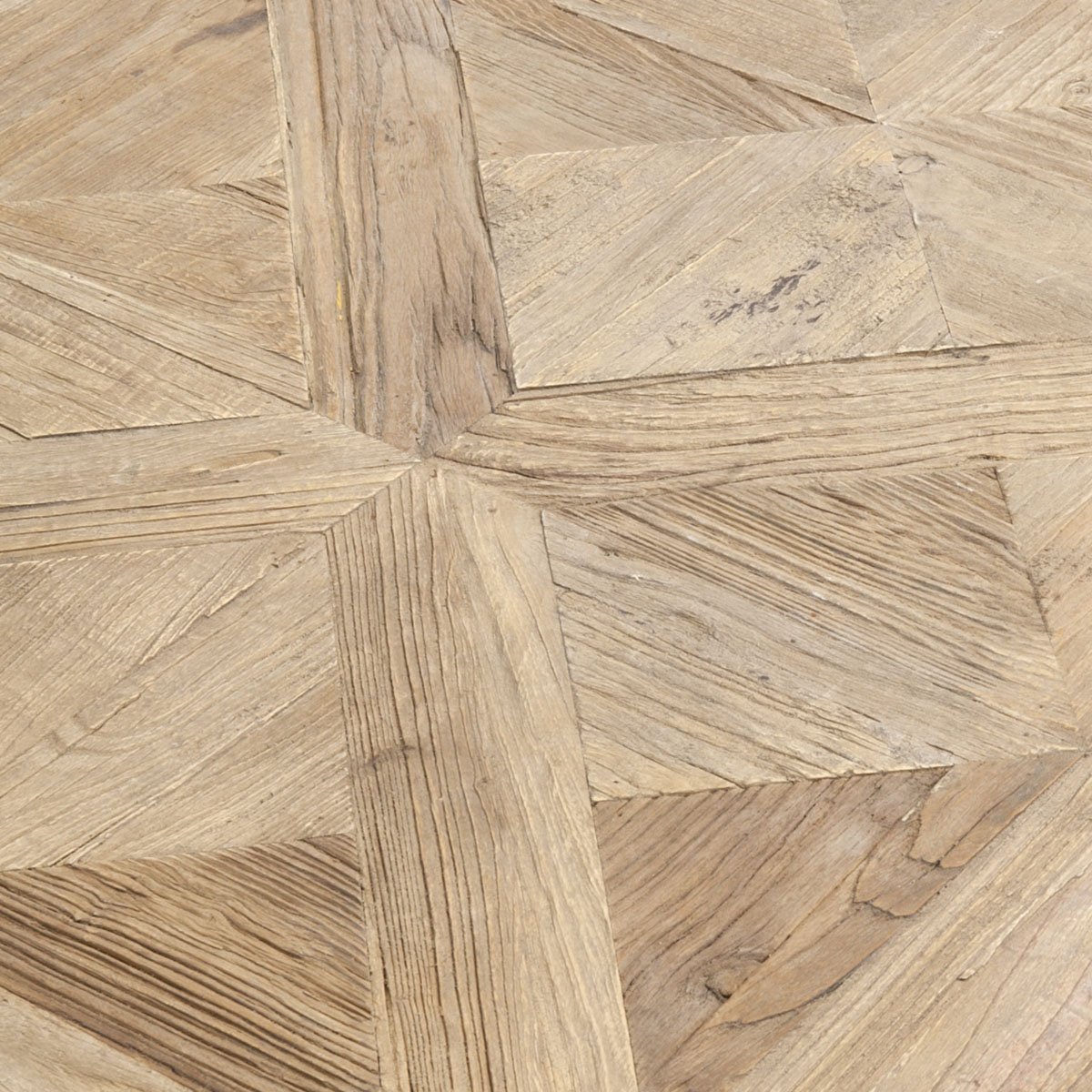 Unique Finish
The high-quality elm features a raw finish showacsing all of the natural variations in texture and grain, for a truly one of a kind piece.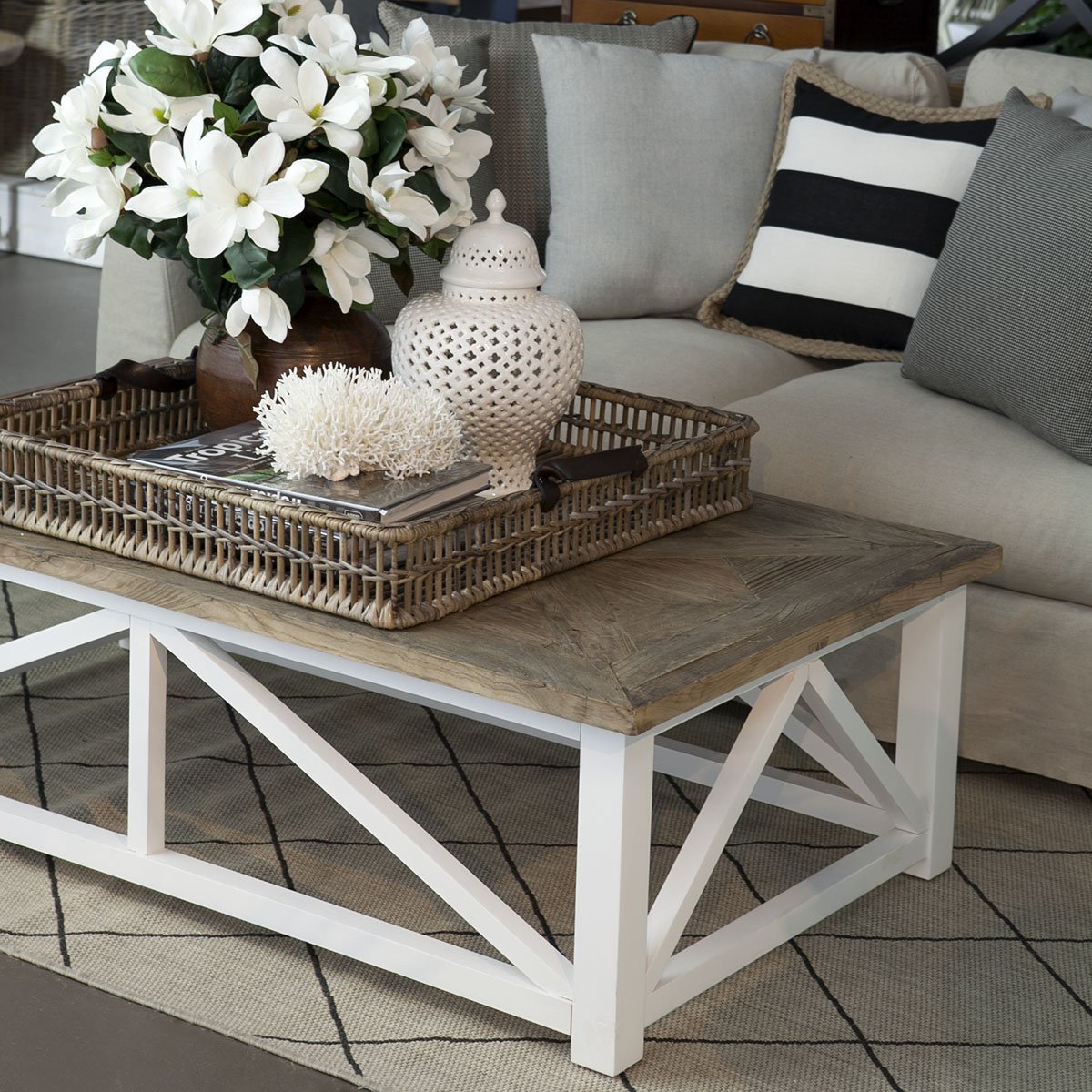 Enhancing the grain
Beeswax can be applied to protect the timber and enhance grain of the raw elm. If doing so, ensure a test patch is done first on an area underneath.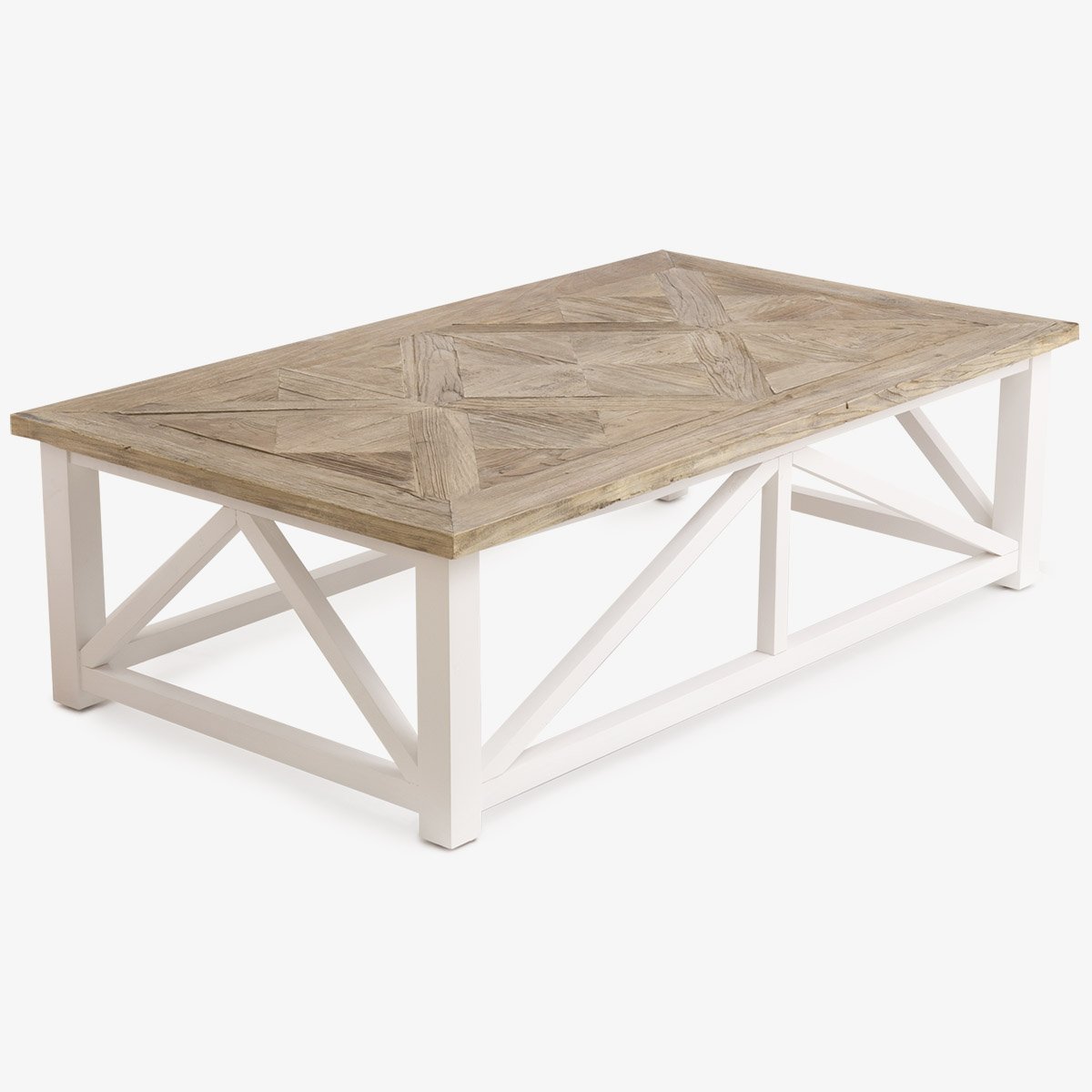 Cleaning Guide
Clean with a soft damp cloth. If any spills occur on the table, ensure they are cleaned up immediately to prevent stains.