Calais TV Unit White
From {{ formatMoney(variant.compare_at_price) }} {{ formatMoney(variant.price) }} {{ formatMoney(variant.price) }} {{ formatMoney(originalPrice) }} {{ formatMoney(price) }} {{ formatMoney(price) }} $2,499.00 Out Of Stock
Designed to suit a range of decor styles, this stunning white painted oak TV unit features two sliding doors allowing you to hide away some items while keeping others visible.

Features & Sizes
- Size: 175L x 50W x 60H cm
- One shelf throughout
- Crafted from oak
- Made in China
FURN001796 {{ variant.sku }}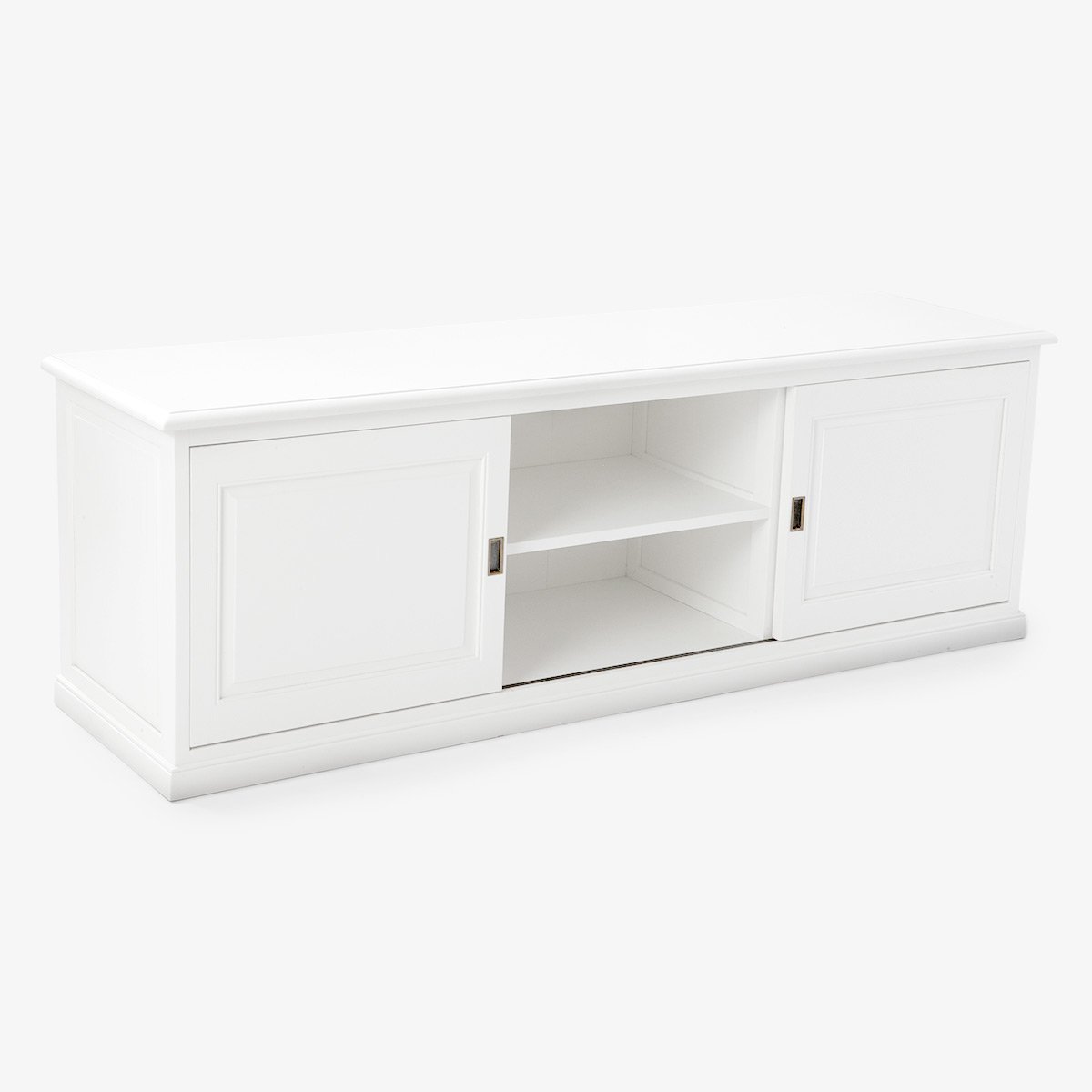 Construction
Constructed from oak, this Calais TV unit is painted in a stunning, crisp white finish.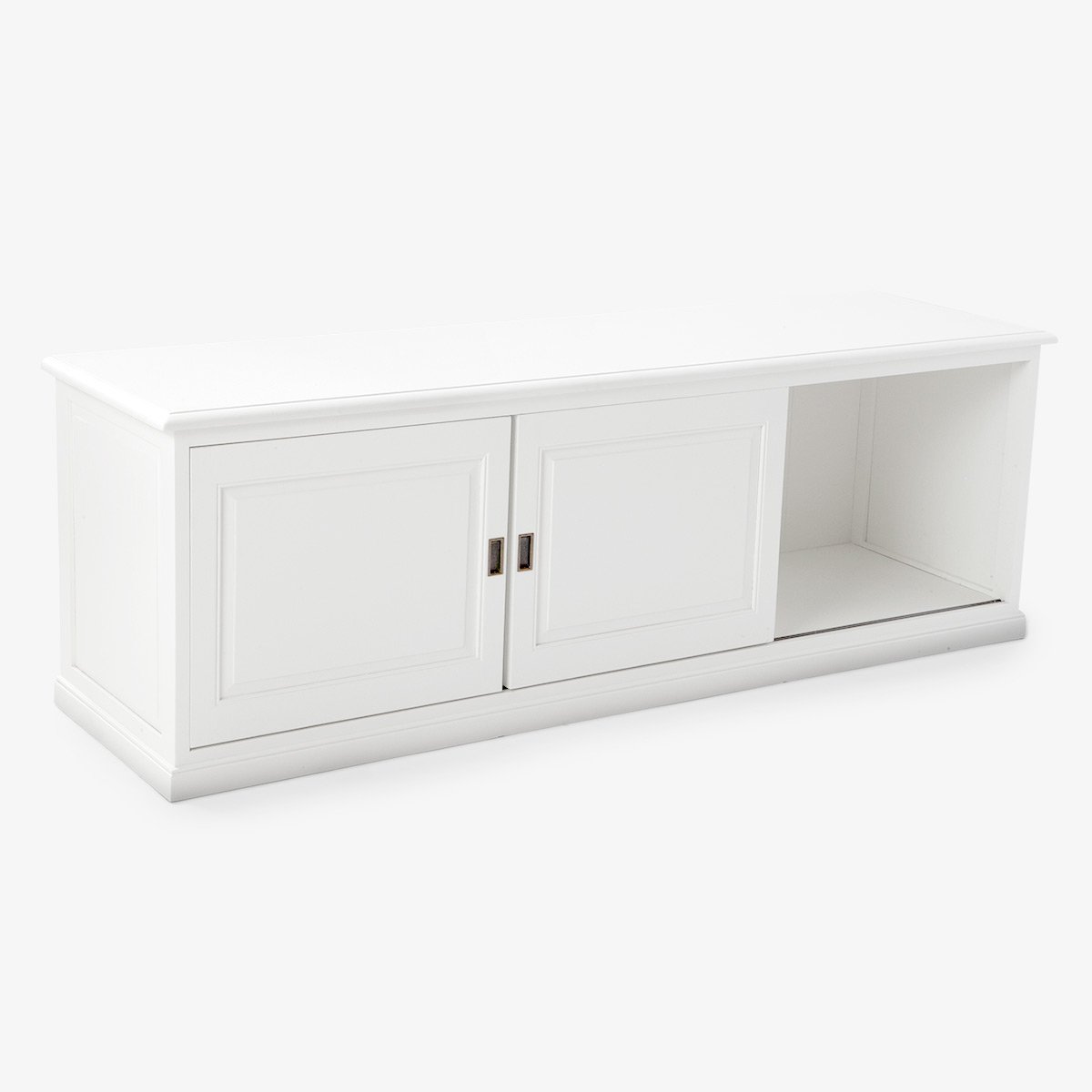 Cleaning
Dust with a cloth. To spot clean use a soft cloth dampened with water.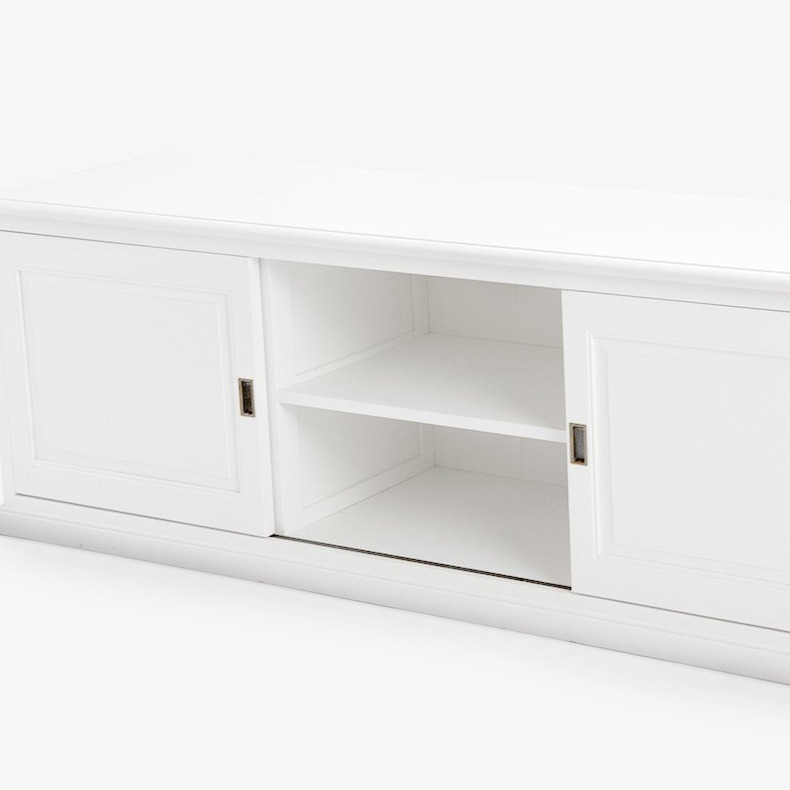 Storage
This beautiful TV unit has three storage compartments and elegant sliding doors so you can configure the layout to suit your style and needs. The middle section also has a shelf for additional storage area.