This traditional soup offers a delightful blend of flavours and textures. The roasted pumpkin adds a rich, slightly sweet undertone, while the kumara brings a creamy and earthy element to the dish. Combined with aromatic herbs and spices, this comforting soup is the perfect way to stay at home this winter.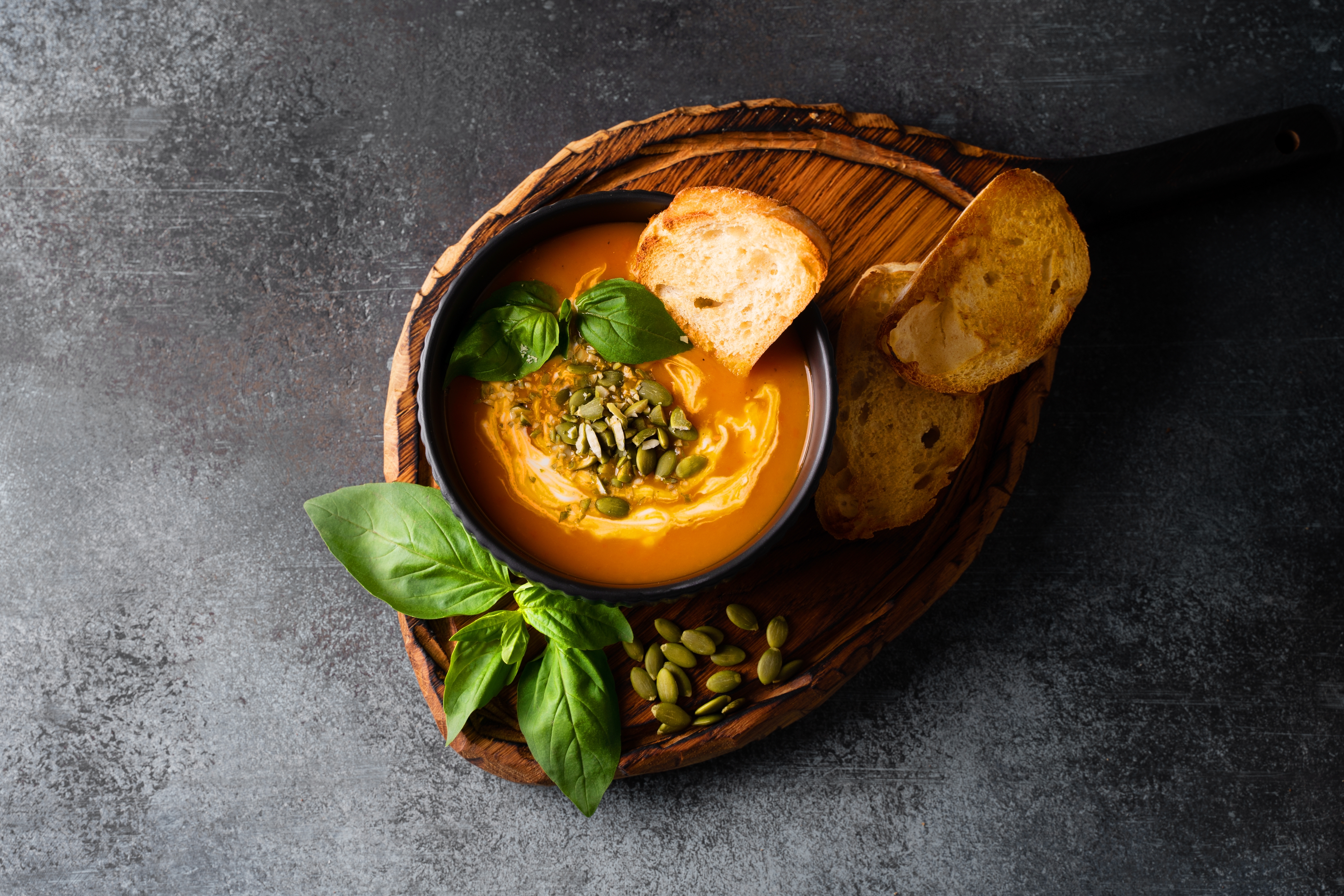 Ingredients
1 butternut pumpkin cut in half, drizzle with olive oil, roast in the oven until tender

1 large kumara (sweet potato) peeled & cut into small cubes

2 large potatoes peeled & cut into small cubes

1 large brown onion diced

1 leek chopped

3 sticks celery diced

3 large cloves of crushed garlic

1.5 litres of chicken stock (vegetable stock if you prefer or mix it up) 

Ground nutmeg to taste

Salt and pepper to taste

Cooking cream 300 mL

Optional garnish: chives & cream, pumpkin seeds
Method
Drizzle olive oil over low to medium heat in a large pot. Add diced brown onion, chopped leek & crushed garlic. Cook until soft. Add kumara & potato, stir to combine along with scooped roasted pumpkin into the pot. Add the stock. Season with nutmeg, salt & pepper, bringing to a slow boil. Turn the heat down & low simmer for 45 minutes. Turn-off, allow to cool for about an hour. Using a stick blender, blend until smooth. Stir in cooking cream & return to low heat for 1/2 hour. Serve garnished with chives, a drizzle of cream, a sprinkle of nutmeg & pumpkin seeds. Complement with warm crusty rye sourdough.