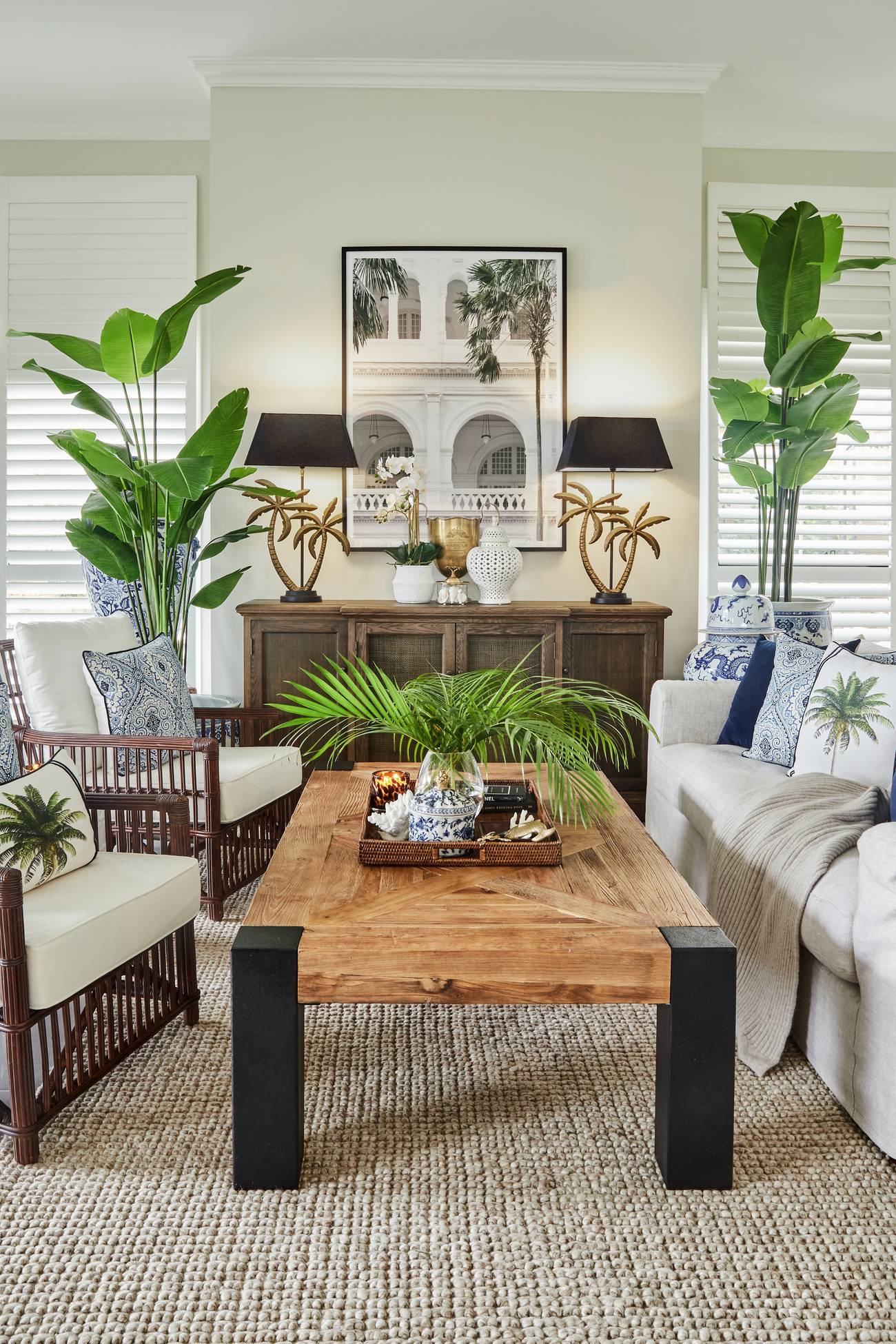 Rugs are a versatile element of your interior design that you simply can't do without. From accentuating your room's aesthetics to creating visual divisions in an open space, the perfect rug can work wonders.
If you want to embark on a journey through texture, design and timeless elegance, browse our exquisite range of Alfresco Emporium rugs. Whether you shop online or at our stores in Collaroy and Bundall, rugs in our collection are not just a floor covering; they're a statement of style, a piece of art that ties together the features of your space with their exquisite craftsmanship.
The vital role that rugs play in your home
Rugs play a pivotal role in defining spaces, dictating the mood and offering comfort. A well-chosen rug can be the cohesive element that binds together various design elements, making spaces feel complete and welcoming. From cosy shags that caress your feet to sleek, modern patterns that captivate the eyes, the right rug can transform an ordinary room into a relaxing and stylish retreat.
If you have a large open-plan space, our range of Alfresco Emporium rugs also has the ability to draw the eye and visually divide a space into multiple sections. A large rug can mark the main entertainment area, while a smaller one defines a reading nook.
Discover the difference in our collection
From plush Sheepskin Double Rugs to durable and natural Jute Woven Rugs — every option at Alfresco Emporium undergoes a meticulous selection process, ensuring it meets the highest standards of quality and design. We source our offerings carefully from only the most skilled artisans who, with deep-rooted passion, weave stories into each strand. When browsing through our expansive collection, you can expect:
Diverse designs for every taste — Whether you lean towards timeless elegance, contemporary chic or rustic charm, our range offers something for every taste. 
A palette of possibilities — We believe in the power of colours – their ability to influence emotions, set moods and shape experiences. Our rugs come in many shades, ensuring you find the perfect hue for your décor.
Materials that matter — Delight in the luxurious touch of pure sheepskin, the durability of hemp, the eco-friendliness of jute and the traditional charm of wool. Our rugs are crafted from a variety of premium materials, each offering unique benefits and aesthetics.
Sizing for every space — Whether you're seeking a statement piece for your living room, a cosy addition to your bedroom or an inviting runner for your hallway, our collection spans various sizes to fit every nook and cranny of your home.
Alfresco Emporium — an ongoing legacy of excellence
At the heart of Alfresco Emporium lies a legacy steeped in unmatched quality, design innovation and an unwavering commitment to our customers. Over 25 years, we have built a reputation as one of the premier destinations for home décor.
Each rug in our collection embodies this legacy, promising not just style but also enduring quality. Whether you're looking for indoor or outdoor rugs, invest in a piece that adds character, warmth and luxury to your home. And beyond rugs, we also offer an expansive range of high-quality indoor and outdoor homewares and furniture.
Shop for Alfresco Emporium's rugs today!
Step into the world of textures, patterns and colours by exploring our website or visiting our stores in Collaroy and Bundall for rugs you can feel with your fingertips. At our physical stores, our expert staff can guide you in finding the rug that's just right for your space.
If you prefer to shop from the comfort of your own home, our user-friendly website offers fast Australia-wide shipping. We also offer various secure payment options, including Visa, Mastercard, PayPal and AfterPay.
Need help decorating your space or bringing your interior vision to life? Our expert interior stylists can assist — simply contact us today to book an in-depth consultation, and our team will present a bespoke proposal, mood board and design plan that meets your requirements.