Hampton Outdoor Armchair White With Ecru
From {{ formatMoney(variant.compare_at_price) }} {{ formatMoney(variant.price) }} {{ formatMoney(variant.price) }} {{ formatMoney(originalPrice) }} {{ formatMoney(price) }} {{ formatMoney(price) }} $1,095.00 Out Of Stock
Create a luxurious outdoor escape with these elegant and comfortable outdoor armchairs in white with soft grey (ecru) cushions.

Made of woven polyethylene our premium collection is suitable for the outdoors. It is fabricated to endure rigorous outdoor conditions, such as, sunlight UV exposure, extreme temperature variances, mold & mildew. It is resistant to moisture, sea water and chlorinated water. The weaving is the highest quality, does not contain PVC and is Oekotex certified.

The best type of aluminium has been used to make furniture that is crack free and stable.

The cushions are 100% premium polyester that can withstand high UV. The covers unzip and can be washed. Don't leave the cushions out in the rain.

The manufacture offers a three year warranty on woven items, which covers materials and construction.

For maintenance of items clean with hot water and non aggressive soap with soft brush. Do not use high pressure hose.

Features & Sizes
- Size: 77L x 65W x 86H cm
- Foam inserts
- Bolts are galvanised to prevent rust
- Fittings are powder coated brass
FURN001580 {{ variant.sku }}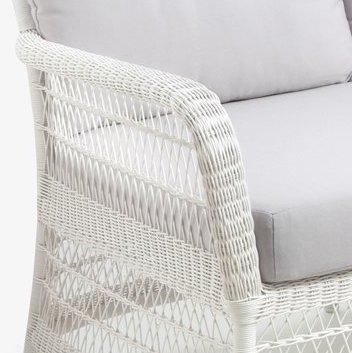 Construction
Constructed from aluminium and covered in a polyethylene weave. This strong and sturdy armchair is built to withstand harsh outdoor conditions.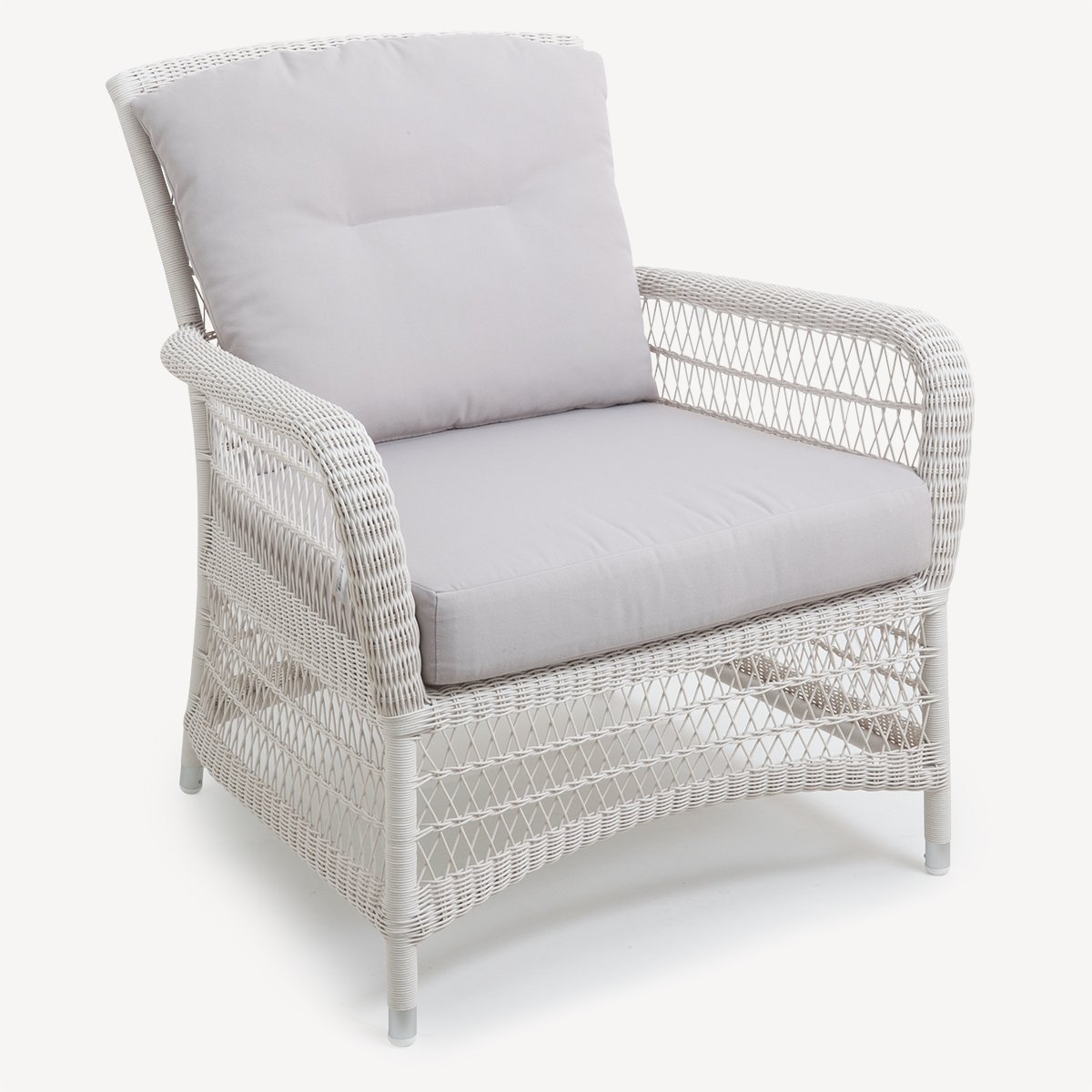 Warranty
The manufacturer offers a three year warranty on woven items which covers materials and construction.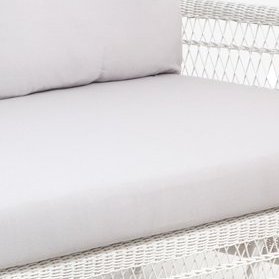 High-Quality Fabric
The cushions are filled with a durable foam insert within a 100% premium polyester cover, which is designed to withstand high UV. The high-quality cushion covers are removable, for ease of washing.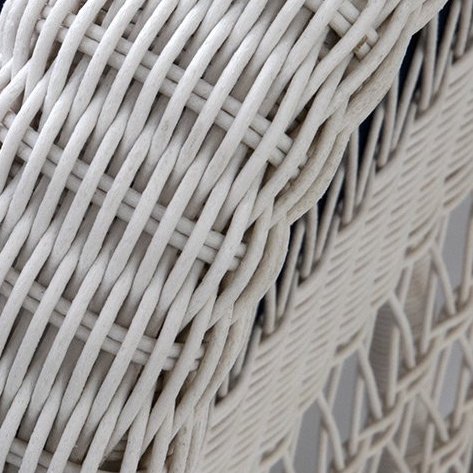 Care Guide
To clean use hot water and non-abrasive soap with a soft brush. Do not use a high pressure hose and do not leave cushions out int the rain.