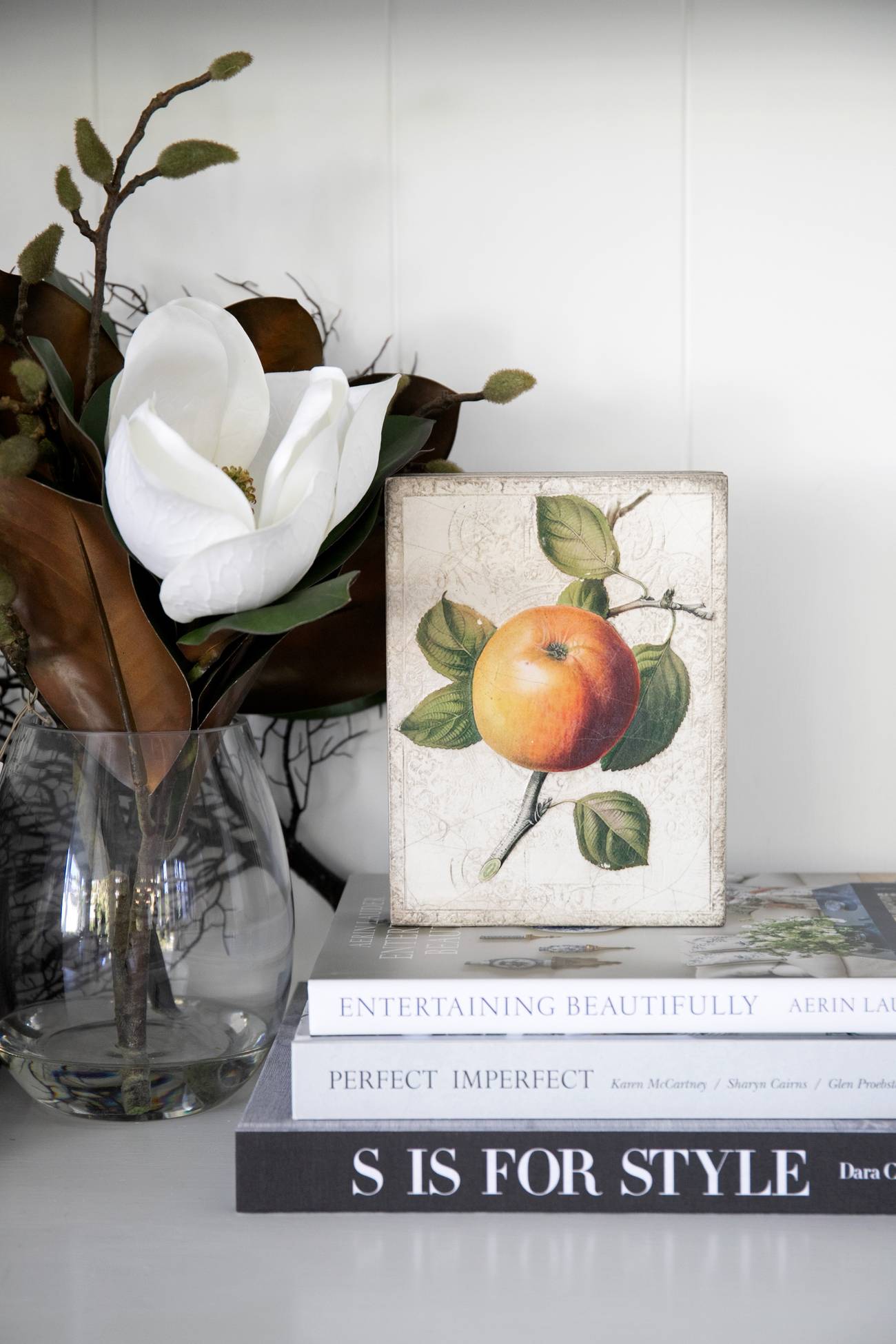 At Alfresco Emporium discover a captivating collection of hand-painted framed artworks, framed prints, and exquisite Sid Dickens memory blocks. Our carefully curated selection is designed to bring beauty and inspiration into your home and compliment your existing home décor and furniture.
Hand-painted artworks
Explore our hand-painted framed artworks, featuring mesmerizing abstract landscapes that effortlessly complement any interior. With themes ranging from serene seascapes to vibrant tropical scenes, these artworks add a touch of tranquillity and escapism to your walls. Each piece is skillfully painted, capturing the essence of nature's beauty and transforming it into captivating art.
Framed prints
If you're looking for a timeless touch of elegance, our framed prints of blue and white ceramic ginger jars are the perfect choice. These classic and sophisticated pieces add a touch of refinement to any room. Additionally, our illustrated tropical palms and blue coral prints infuse your space with a refreshing coastal charm.
Sid Dickens
Discover the exceptional craftsmanship of Sid Dickens memory blocks, proudly handcrafted by skilled artisans in Canada. These memory blocks are meticulously made using hydrostone plaster, creating a porcelain-like quality. The deliberate cracking technique lends each block an aged look, making them truly unique.
Displaying these memory blocks in wall-mounted groupings allows you to create a striking focal point that tells a personal and meaningful story. Each block carries its own symbolic significance, giving you the opportunity to curate a collection that resonates with your individual journey.
Shop our range of prints, handmade art & Sid Dickens memory blocks today!
Experience the transformative power of art and bring a sense of timeless beauty into your home with our hand-painted framed artworks, framed prints, and Sid Dickens memory blocks. Start exploring our collection today and let your walls reflect your unique style and taste.
If you need help choosing the perfect artwork for your home, don't hesitate to contact us. Our friendly and knowledgeable team is always on hand to offer expert advice and help you find the perfect artwork to suit your style and taste. Shop our collection of artwork online or visit us in-store to see our full range of products.