Celebrating 25 years, we take a trip down memory lane with founder Janice Hore as she shares her memories from Alfresco Emporium first opening its doors in 1998 to now. Jan's inspiring  journey, and her love of homewares has created an iconic Australian luxury homewares retailer that curates bespoke collections of timeless designs.
Q.1 - How does it feel to have hit the 25-year milestone with Alfresco Emporium, and what are your key career highlights as the Director & founder of the company? 
Hitting the 25 year mark is something I am extremely proud of. I look at where we started 25 years ago and consider all the different economic changes and governments we have been through in that time and think we survived that! And not just survived but have grown as a company. Highlights would have to include winning an international award in Chicago in 2006, for not only our store but also for our merchandising. It is called the Global Innovators Award (GIA).
Left to right: Michael Hore, Amanda Hurley, Jan & Kevin Hore. 
Over the years we have also been able to host various designers either in store or through live interviews. Sid Dickens was a great evening and Linda's live interview with India Hicks was a very special night. Another very special evening for me was when my family organised a surprise "retirement" dinner at the store – there were past employees that were with us in the early days to our catalogue photographer Steen Vestergaard who flew up from Melbourne for the night. It was all very special surrounded by people that shared and supported my vision and have become good friends over the years.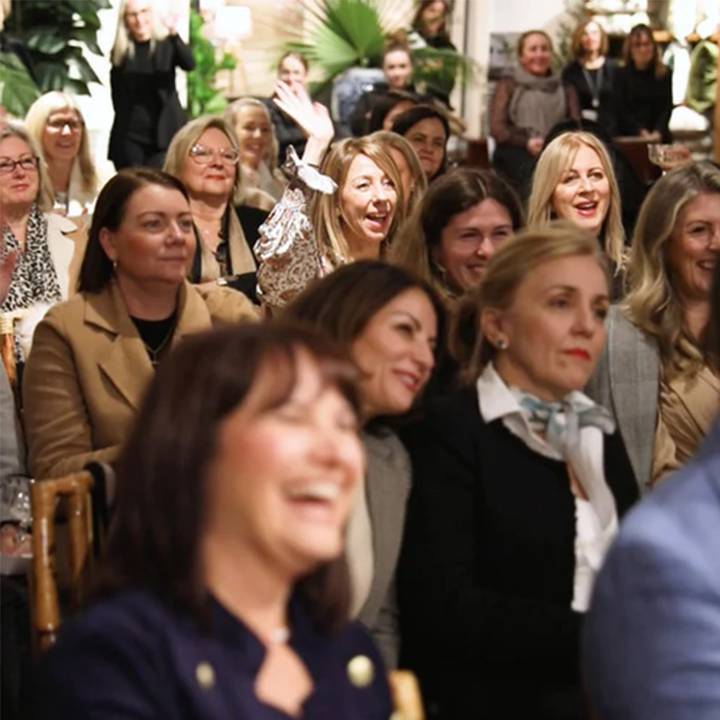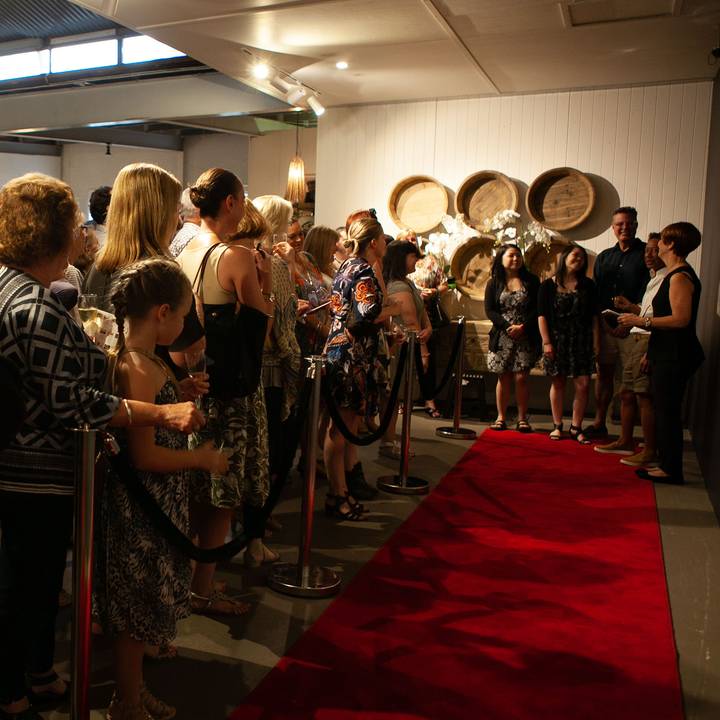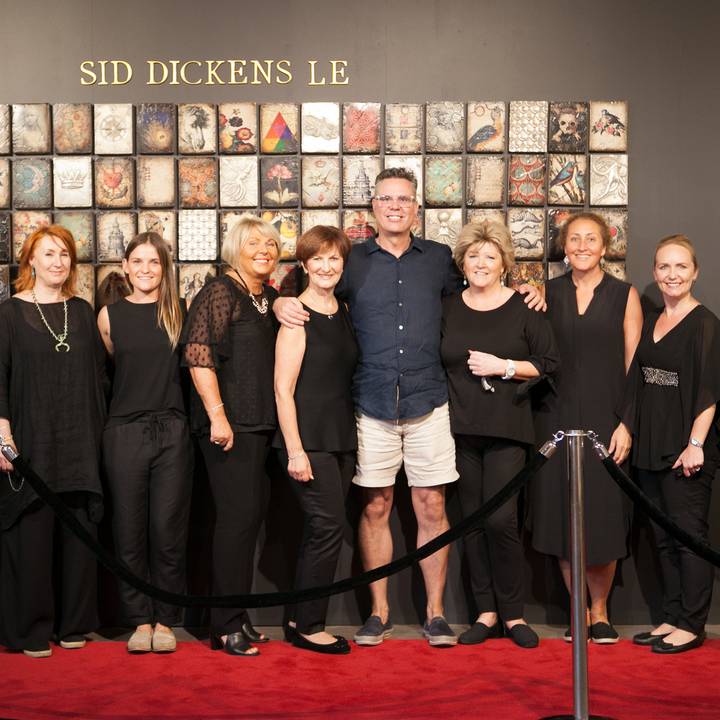 Q.2 - How much has Alfresco Emporium grown and evolved since opening the doors to your first store in 1998?  
We first opened in 1998 with a small 50sq metre store in Neutral Bay with just myself initially, and over the years have opened other stores in shopping centres but found this quite restrictive so the decision and opportunity arose where we could have stand alone stores in Collaroy and Bundall (Qld) and give our customers a broader offering.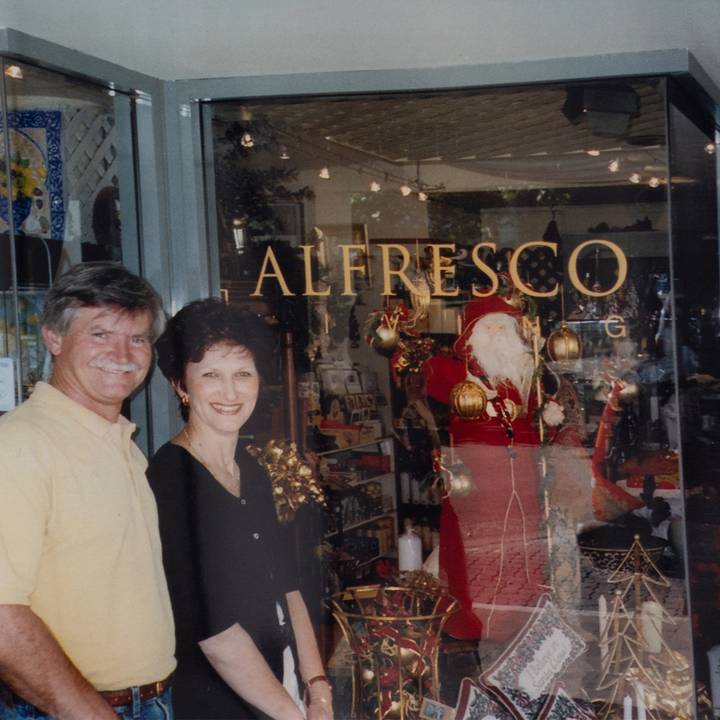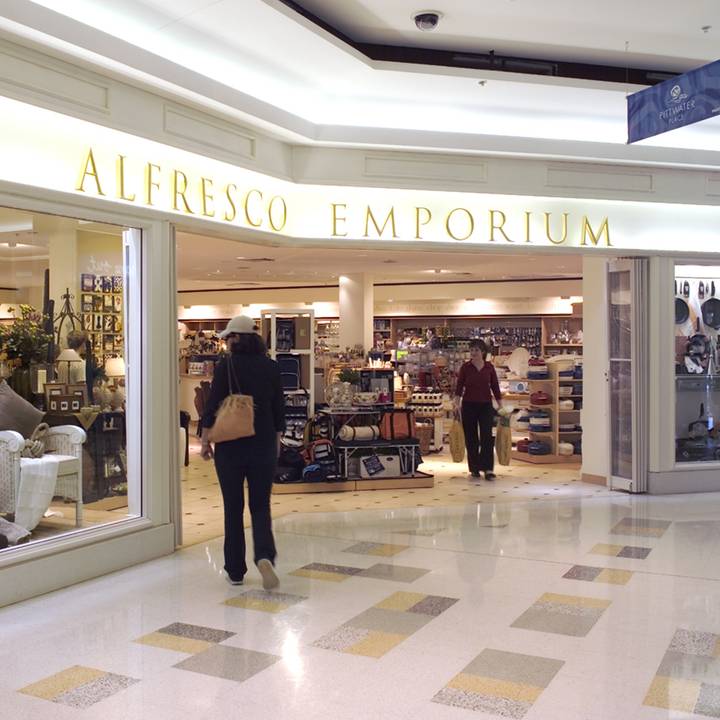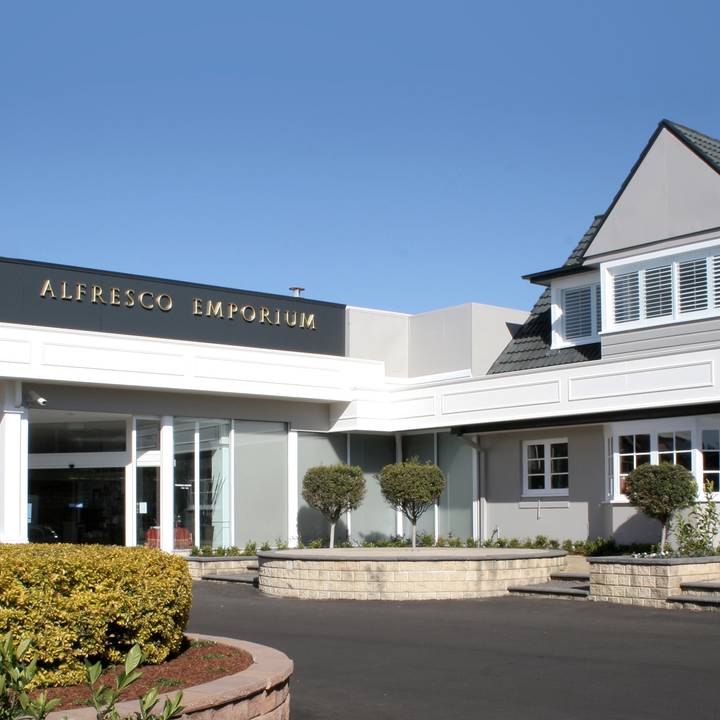 We have now expanded heavily into online and interior styling. We have grown from a tiny cubby hole storeroom to a massive warehouse that also accommodates all our administration staff. I would sit in my tiny storeroom with my feet up on boxes to write out the cheques etc and now we have actual departments like HR, Online, Marketing, Accounts, Interior Styling, Design, Warehouse and so on. We started with myself and the family and now employ over 90 staff.
Q.3 - What is the meaning behind the Alfresco Emporium company name, and the reasoning for choosing it? 
It's always hard to choose a name that is going to stand the test of time. I started with "A" in the dictionary and knew I wanted it to end in "O" because Australians always shorten names and felt it needed to stay true. I saw "Alfresco" and put my own emphasis on the interpretation of "freshness" – always having fresh ideas. When we started the homewares store was Alfresco Living and the kitchen store was Alfresco Dining.
Q.4 - As a family run business, how important is it for Alfresco Emporium to maintain its core family values throughout its business operations?  
Exceptionally important. If our name is to be associated with the business, it needs to reflect on our values and ethics that we uphold as a family.
Q.5 Your whole family including your husband Kev, son Michael and two daughters Linda and Karen all play valuable roles within the business success, and how it has evolved into what it is today. Talk to us about their involvement in the business. 
To begin with, Kev as my husband, has been there to support me throughout the venture and to this day continues to help wherever he can or is needed. His motto became
"Jan's inspiration is my perspiration"!
Once Karen and Michael finished school they wanted to help out in the store at Neutral Bay. Before long, they were all actively involved, with Linda then running the Northbridge store (established in 1999), while Michael and Karen were then helping set up Mona Vale. Once Collaroy was established in 2007 we were all working together in various roles.
Since I have "stepped back", Michael has stepped into the General Manager's position, Karen has set up the Interior Styling division and now operates from Bundall and Linda, along with the rest of the family, is an active Board Member. We also have now expanded the family involvement to include Claire, Michael's wife, as our Recruitment Officer. When it comes to Trade Fairs, we have all been working together for so long now, that we are all very much in sync with selecting products or what suits Alfresco Emporium. This working relationship really does benefit the company and provides a great support to each other. 
The Alfresco Emporium Family: Karen, Kev, Michael, Jan & Linda.
Q.6 Alfresco Emporium's Collaroy store location offers a unique and diverse customer experience combining a cafe, fresh flower house, and in-store shopping experience. What provided the inspiration to design the physical store location this way?  
I always had this idea, even back in the early days, of having an Emporium. When we found the large site at Collaroy it lent itself to fulfilling this dream. I love gourmet food, I love flowers and who doesn't enjoy a coffee?! All these components complement each other, and we wanted to offer our customers a visual as well as sensual experience. Living in Collaroy, we had no florists close by at the time so Kev and I for a few years would go out to the markets at Homebush at 4am to choose the flowers. I love seeing customers walk in and enjoy the colour and scent it brings to the store.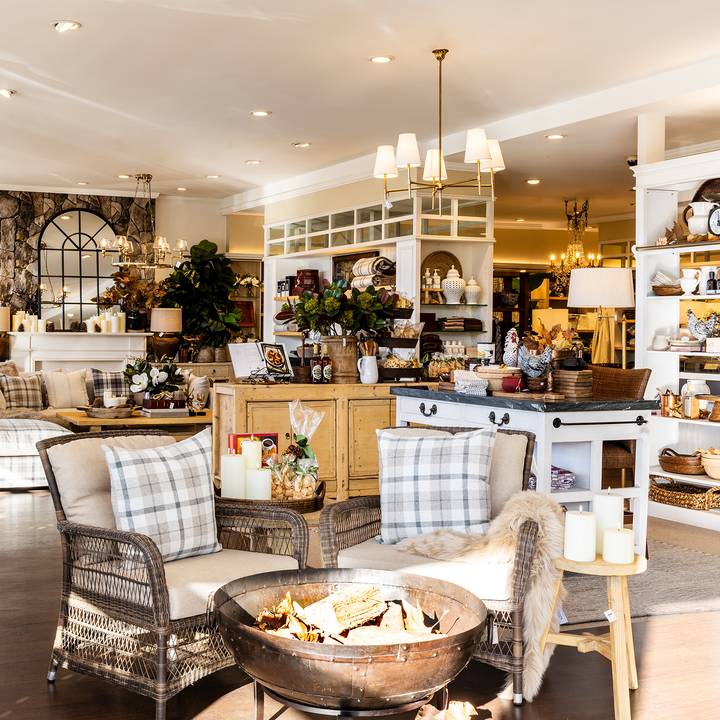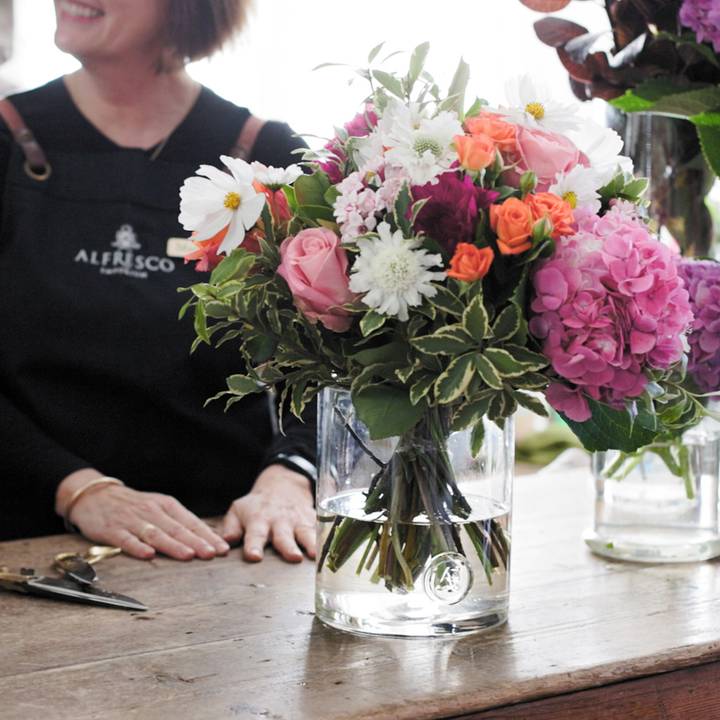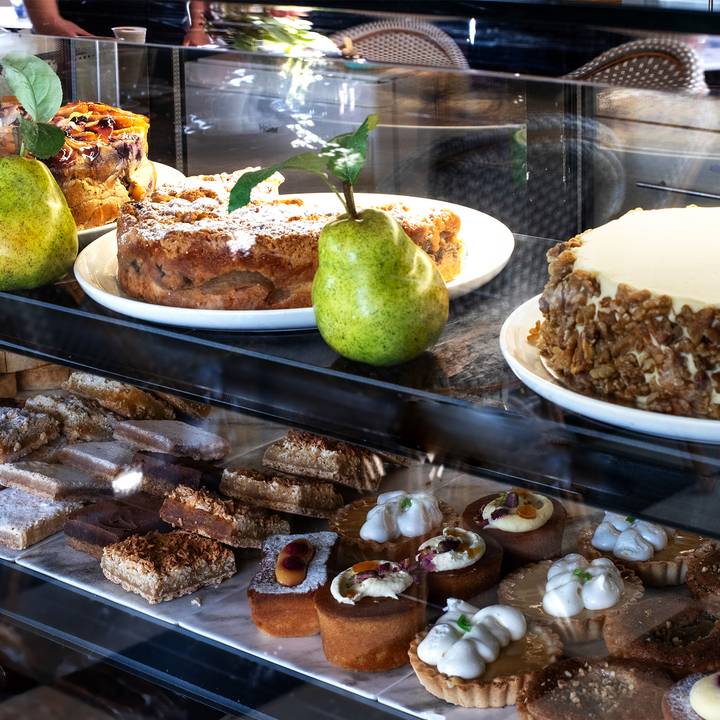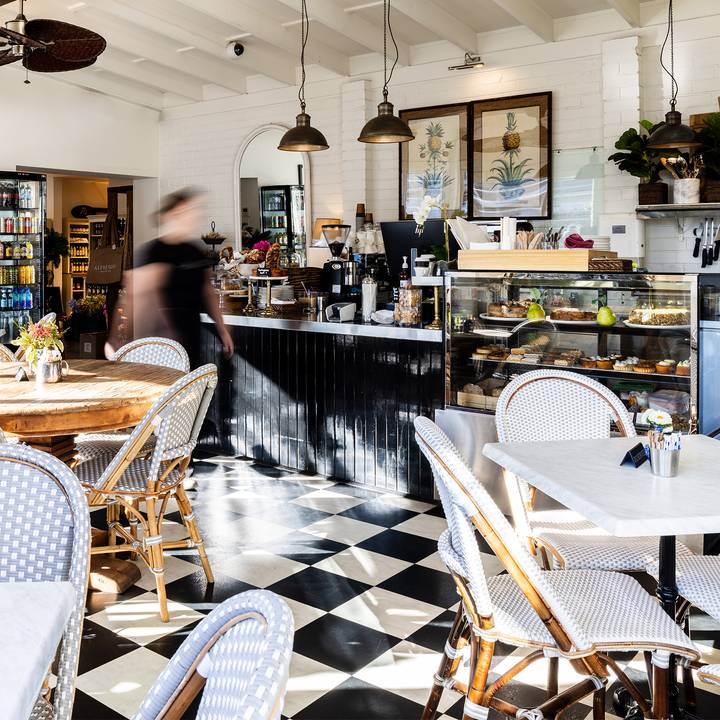 Q.7 What type of physical shopper are you? And what are some of your favourite brick-and-mortar stores?  
Loyal and wandering. I am always excited to see new and different stores. I don't really have favourites - I am more attracted to smaller individual stores. I love 'foodie' type stores like Daylesford Organics and Bayley and Sage in the UK.
Q.8 - How has Alfresco Emporium managed to maintain its in-store connections with customers, despite the prominence of eCommerce?  
This definitely comes down to the product range and to our staff. We always try to present a visual experience to our customers, make their shopping day out uplifting. The sales staff are very welcoming and have grown to know personally so many of our customers – they go the extra mile for them and value their opinions.
Q.9 - Why did Alfresco Emporium choose Bundall, QLD as the second store location? 
It really was an opportunity that arose at that time. We weren't actively looking but were made aware of the location and the more we looked into it, the more we could see the merits.
Q.10 - Is the business planning to expand their physical store locations in future, or place more focus on their online offering? 
I think you always have to be open to different possibilities. As a company we need to see growth and be open to consider where that growth will take you. 
Q.11 After managing a successful homeware store for five years prior to Alfresco Emporium, how was your experience of opening your own homewares store, and has it been everything you imagined? 
Opening my own store in 1998 was incredibly exciting and nerve wracking at the same time but i'm so glad I took the plunge. It has been very demanding, lots of highs and lows, a lot of hard work but very rewarding and satisfying.
Q.12 How has Alfresco Emporium managed to remain a leader in  homewares despite the fierce industry competition?
Because our look and product is a more classic style it does not date and suits lots of homes and customers preferences. We create designs that reflect the current trends but stay true to our identity. I have always said
"start out the way you want to finish".
In other words, don't instigate practices that are always changing – it confuses the customer and it helps us maintain a stability within the business and the direction we are going in. We keep an eye on trends and invest into our marketing campaigns to remind customers of our offering.
Q.13 What continually inspires you to lead the Alfresco Emporium vision?  
The success we have already had. It spurs you on. We are surrounded by a very competent group of people who are also dedicated to sharing this vision. 
Q.14 What is your favourite interior style, and how have you decorated your own home?
I'm quite eclectic. I like mixing styles - I love vintage pieces mixed with classic pieces. I love having flowers in the house – my house has to be a home – a comfortable place for all the family including eight grandkids.
Q.15 Which festive tradition do you most look forward to? How do you decorate your home for this occasion? 
Christmas has to be a favourite. It's the time to change the decorating in the house. I have my favourite tree (or two) and wreaths (a few) and of course decorations, but it's also the time to spread around some Christmas cushions, fill bowls with Christmas pot pourri, light candles, tie bows on lamps and urns and just be detail minded about how to decorate tastefully.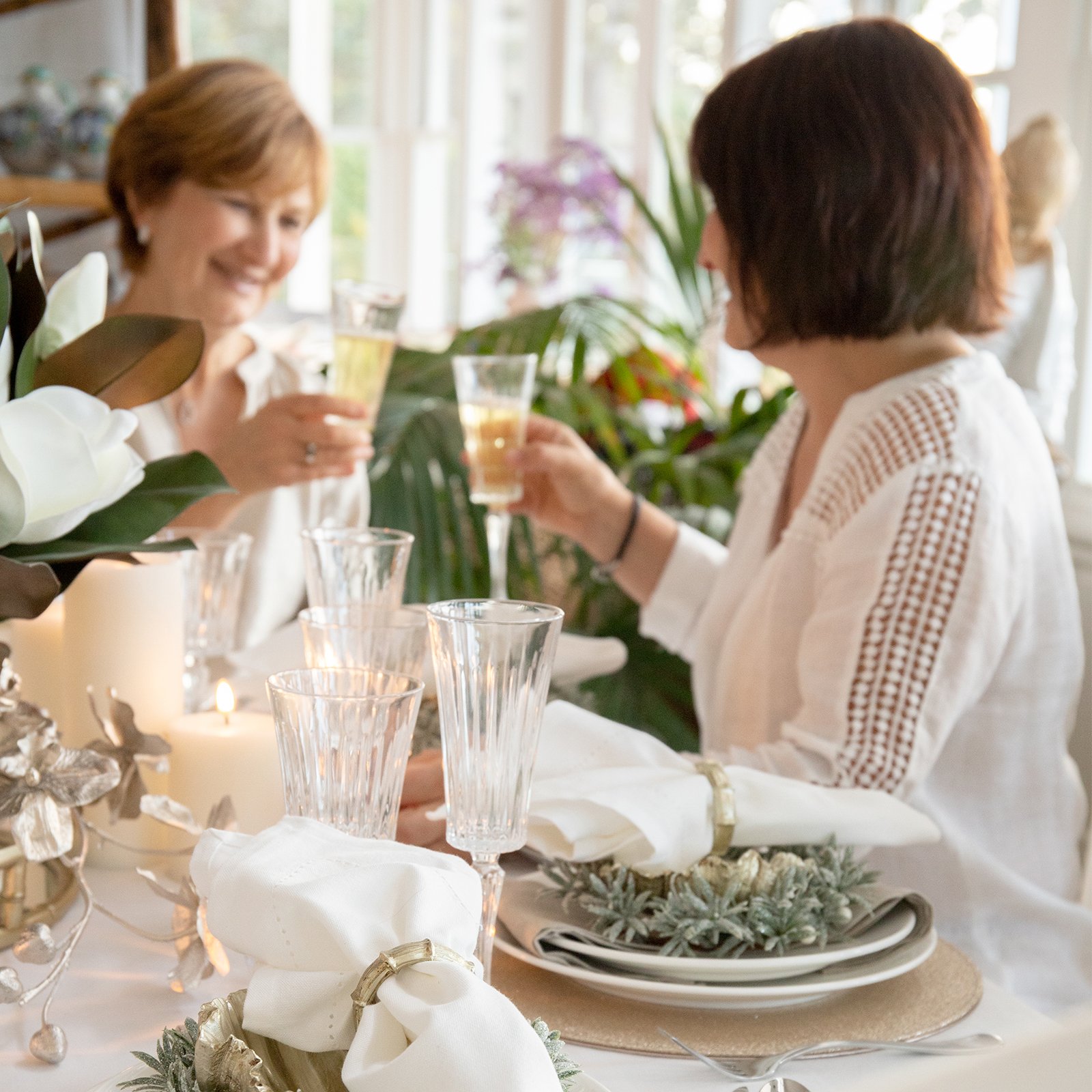 Q.16 What is your favourite Alfresco Emporium campaign collection to date?
My favourite campaign would have to be our Christmas campaigns that involve all the family – I love seeing the grandchildren playing their part and interacting with each other. I feel our customers love this also – they have known most of us for so many years that they have celebrated our weddings and births with us and love seeing the family grow. Christmas is so much about family.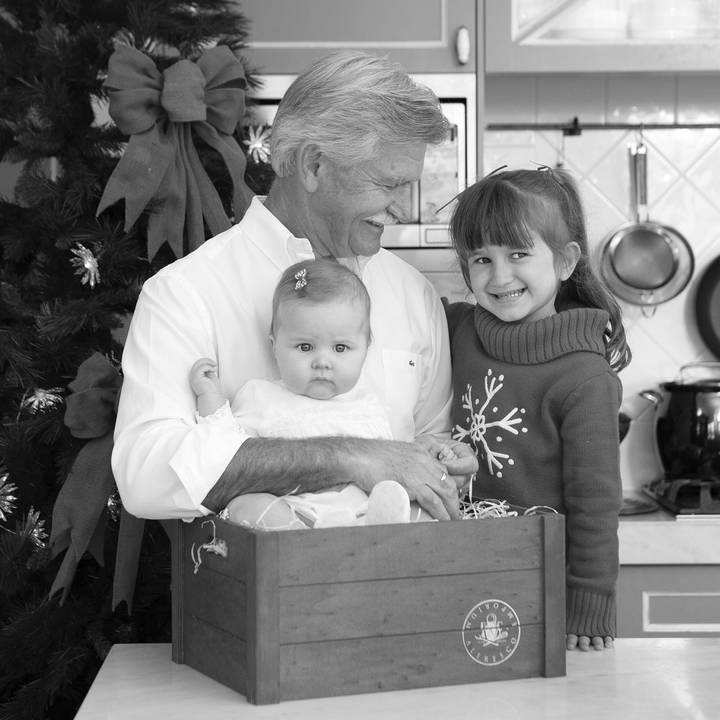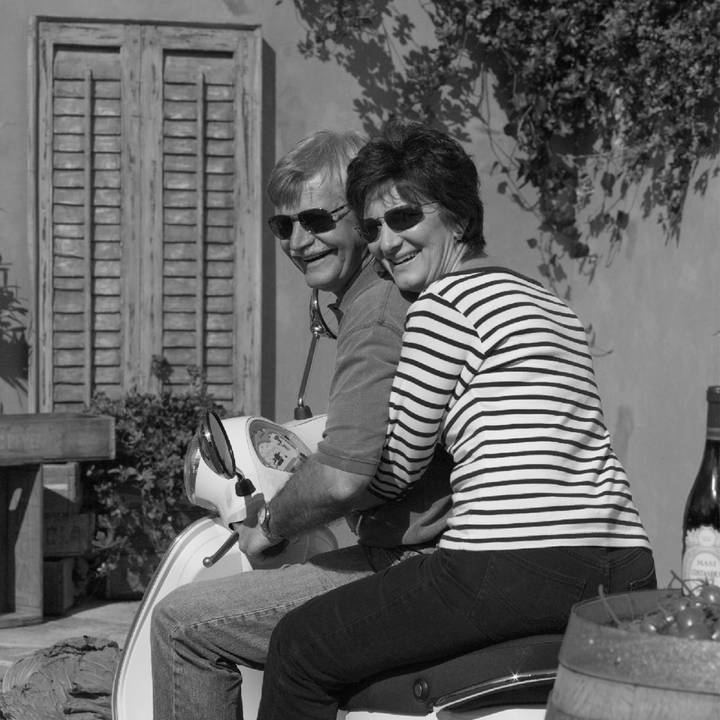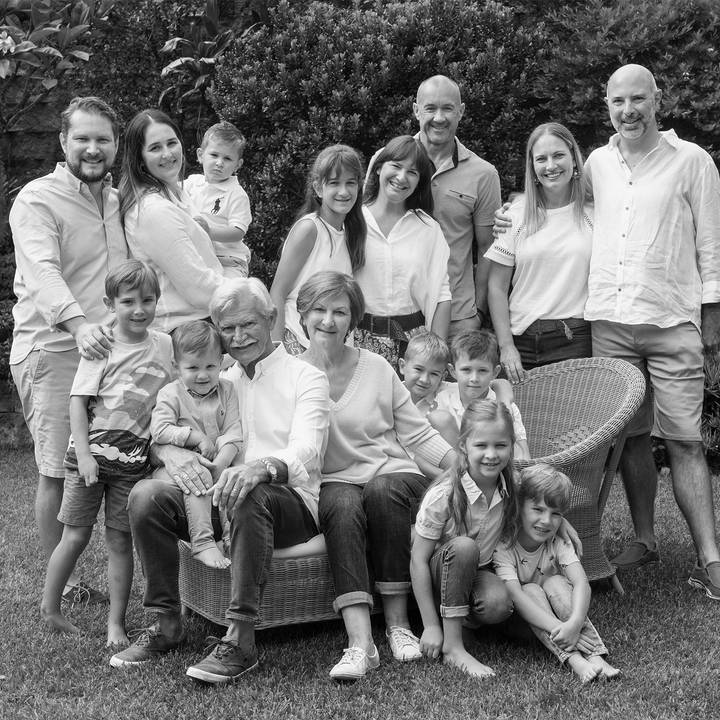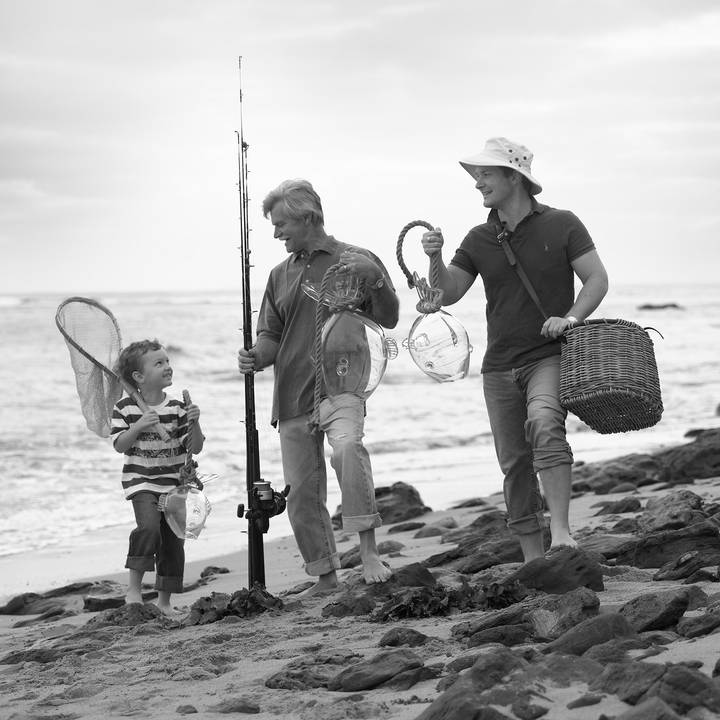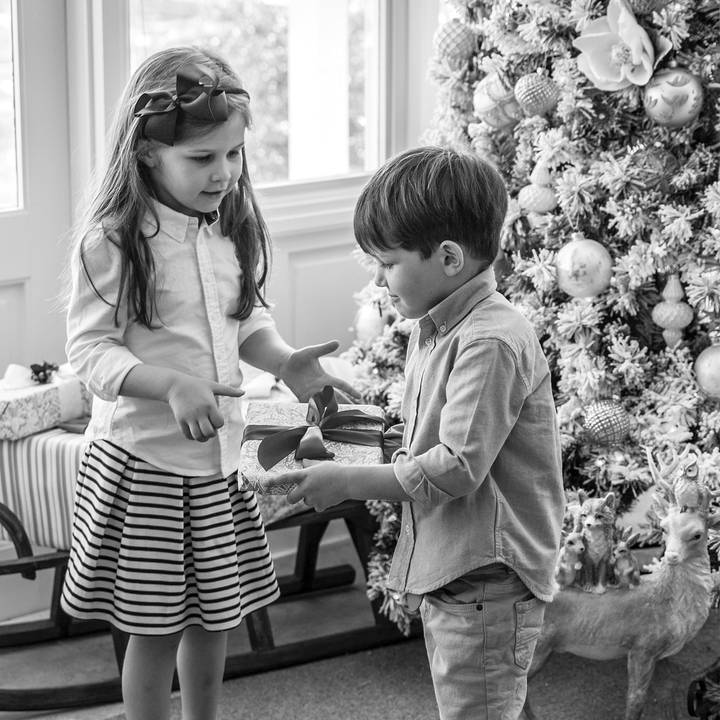 Q.17 What gave you the inspiration for Alfresco Emporium's luxurious Hamptons' style product offering, of lifestyle homeware and dining products?  
When we evolved from "Alfresco Living" into "Alfresco Emporium" the hit movie "Somethings Gotta Give" had just been released and it was so in line with the products that we were then carrying and the style of the stores were very classical that it reflected that Hamptons' mood.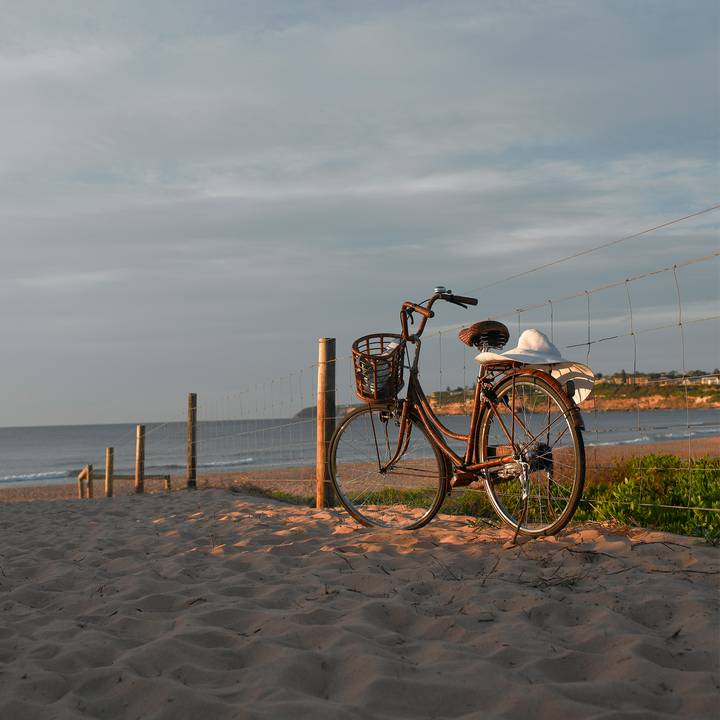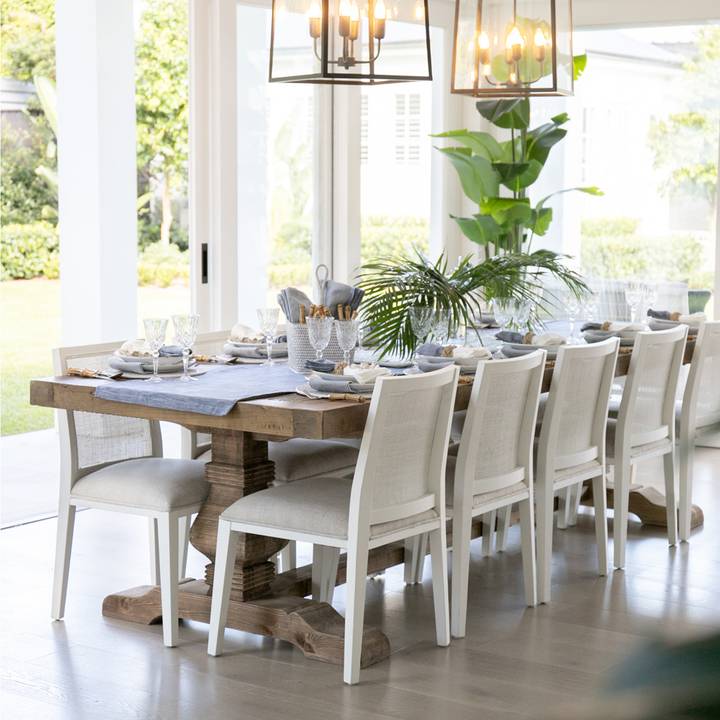 Q.18 Where did you pick up your expert baking skills, and what is your signature cake recipe? 
My mother was Maltese and spent the majority of her time in the kitchen, so I think it just seemed quite natural to spend time cooking. I love to bake. When the kids were younger, I always baked my own bread and I took it up again during Covid. I love baking biscuits for the grandchildren, and everyone seems to have their favourite cake. Food is such an integral part of my life. I love going to the organic markets for fresh produce and cooking for my family and friends. I have to have something in the house just in case someone stops by! I started baking cranberry scones when we opened the café and these seem to have become a signature item for me. Amongst my friends it's my fruit cake!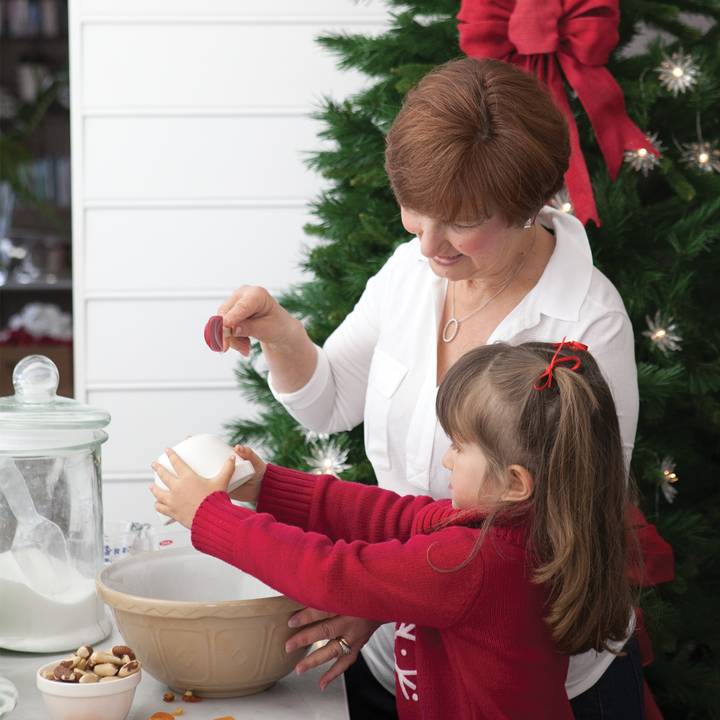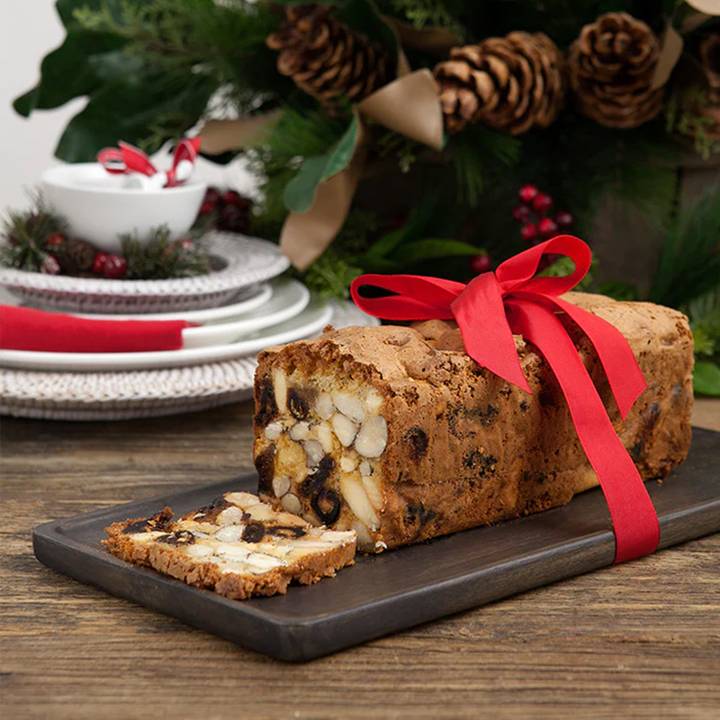 Q.19 How do you style your dining table at home when entertaining guests?
I keep it simple – I always have unscented candles on the table and generally rattan placemats on top of a tablecloth, but I have a passion for cloth napkins which just add so much to the look of the setting. 
Q.20 Which dinner settings stand out to you the most at Alfresco Emporium? 
Currently I like the white bamboo dinner setting because of its versatility. 
 Q.21 Which season do you most love decorating your dining table for? 
Christmas and Easter. 
Q.22 Do you have any favourites from the Alfresco Emporium gourmet food range? 
Love the Stonewall Kitchen range. A few years back, Kev and I went to Maine USA and called in to see the guys who then owned Stonewall Kitchen. They had a beautiful store and café in an amazing location. Their chutneys and sauces are fantastic and I love their pancake mix and maple syrups. Jomeis Sweet Balsamic Reduction is always in my pantry as is Stefano's Tomato Relish.
We thank Jan for taking the time to recollect her memories and key highlights over Alfresco Emporium's lifespan that began in 1998, and look forward to what the future will bring over the next 25 years.