Our newest store recently opened in the Queen Victoria Building (QVB) on July 13, 2023! We are excited to be located in one of Sydney's most iconic heritage buildings, and renowned shopping destinations.
The QVB was established in 1898 and we are honoured to be one of its latest tenants and become part of its rich history. The shop space features beautiful arched windows complete with stained glass and character filled timber floors. Our limited edition store is a stylish infusion of our two signature looks featuring classic Coastal Hamptons, and Tropical Island Style.
Watch the video below to see the store come to life.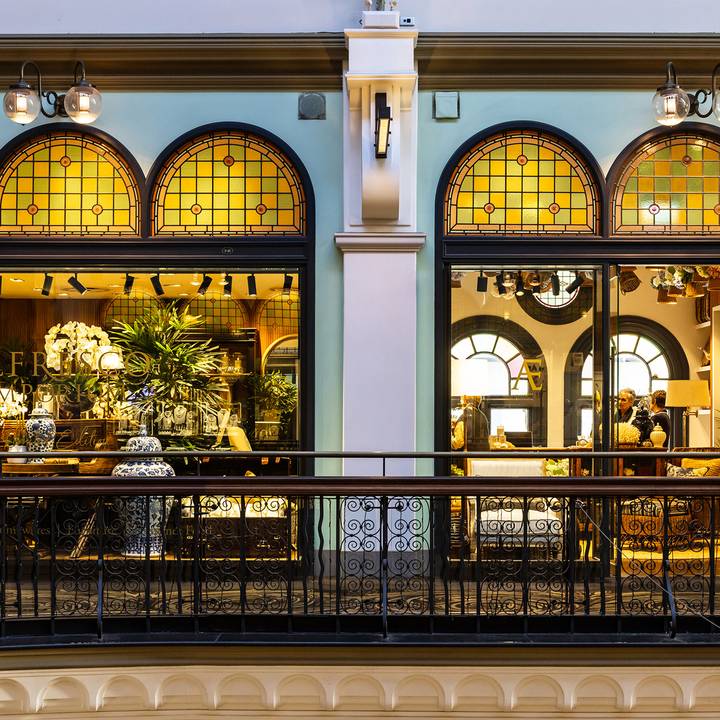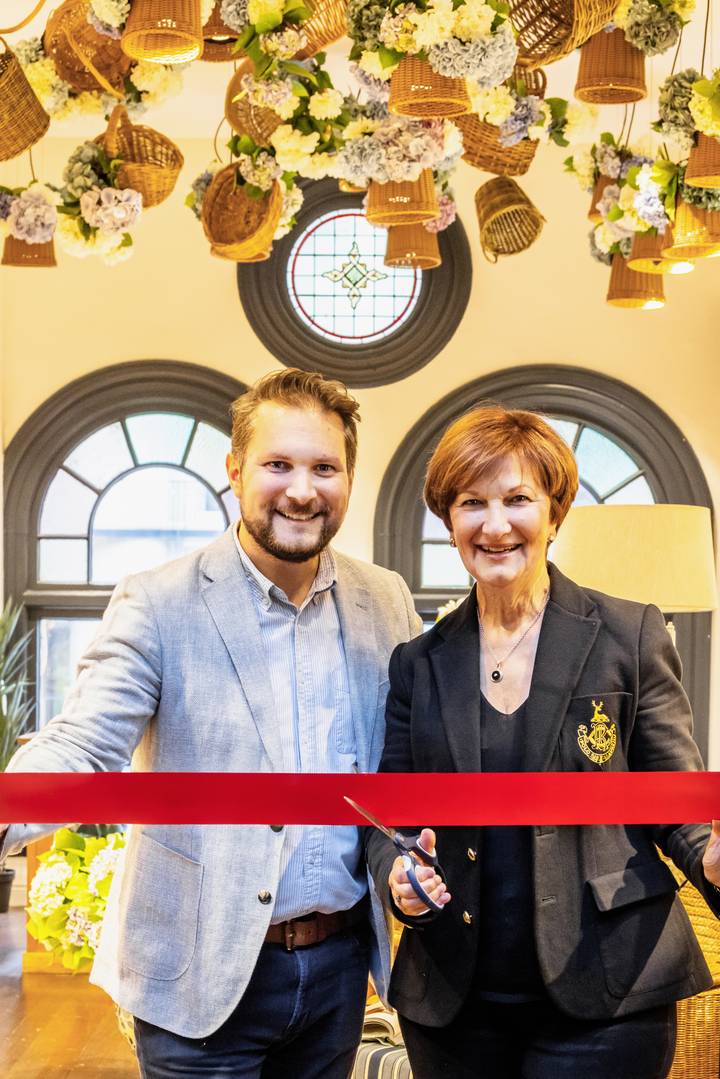 Classic Coastal Hamptons Look
At the QVB store we've created a timeless Hamptons' aesthetic through our signature coastal style, captured through bespoke cushion fabrics, nautical stripes and elegantly bold floral patterns. 
Our unique coastal cushion designs are beautifully accompanied by our classic blue and white ceramic ginger jar collection and our one-of-a-kind Bohai furniture, which is crafted from recycled elm. To embrace the Coastal Hamptons' look, our premium Florida armchairs are upholstered in blue and white ticking for a beachy, yet relaxed feel.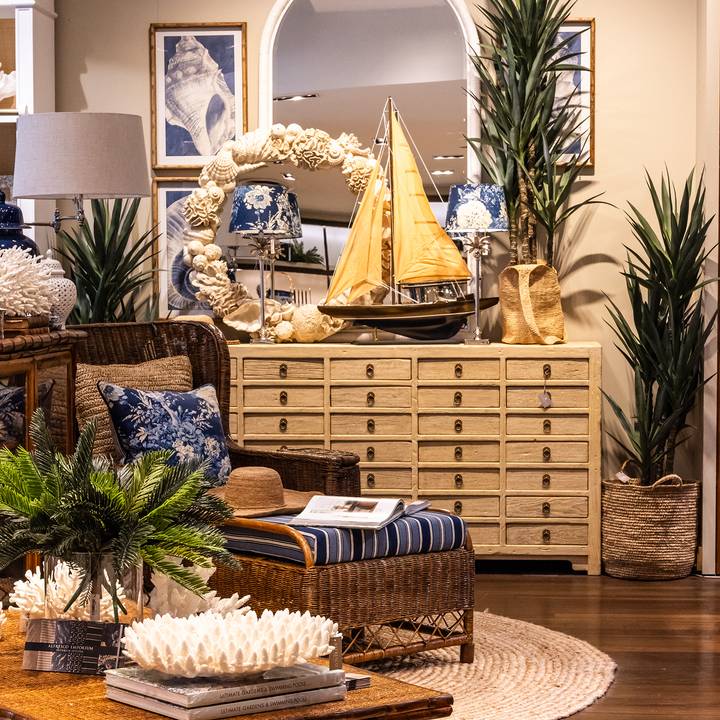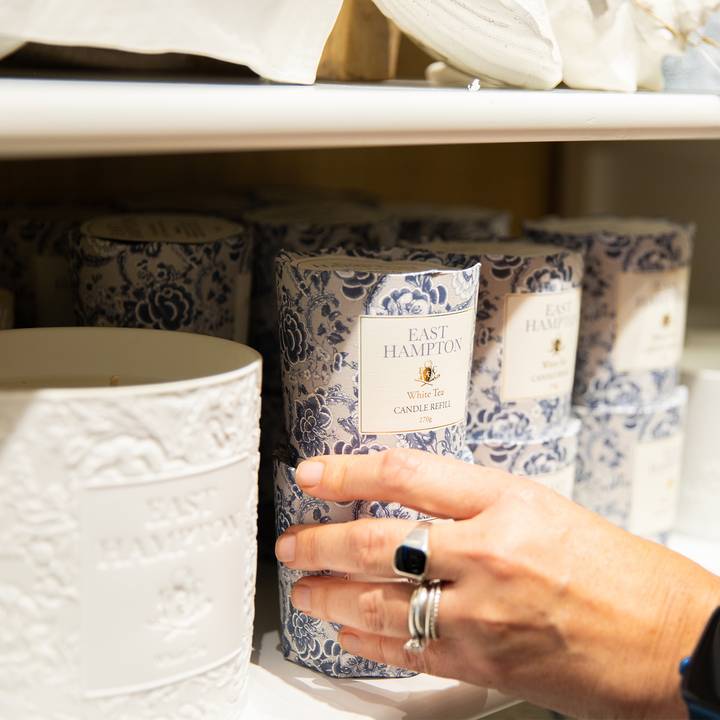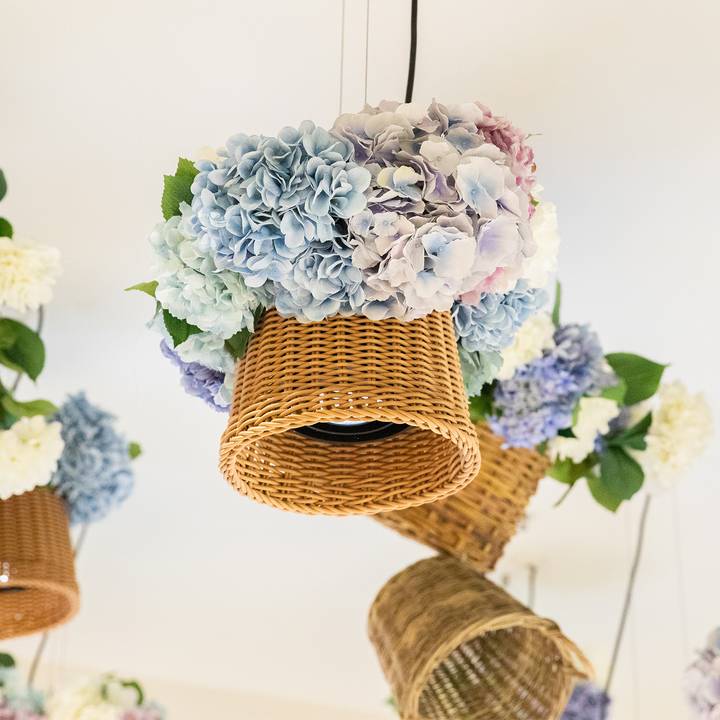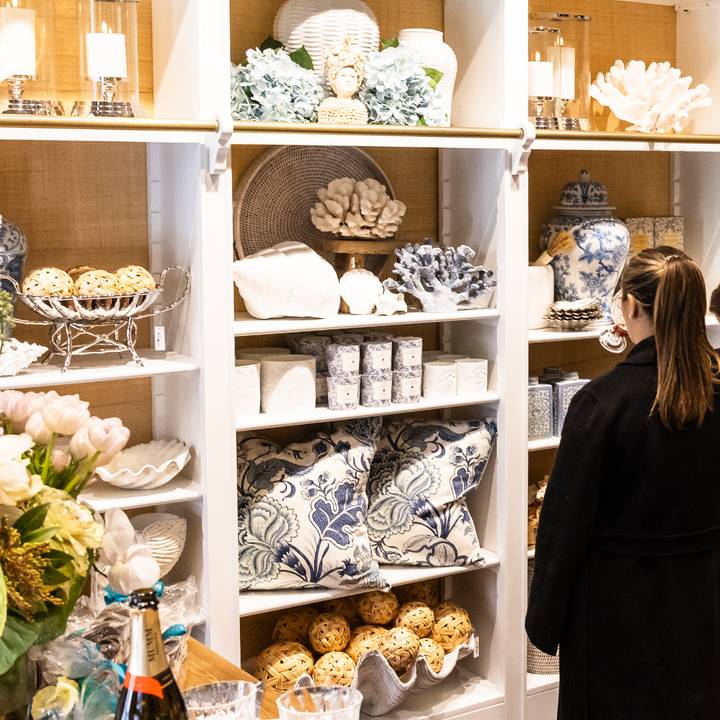 Tropical Island Look
The second signature look at our QVB store is a relaxed Island look that is defined through exotic accent pieces, lush greenery, and charming tropical décor. In-store we have paired our bespoke palm patterns, with our timeless collection of brown rattan furniture, and tableware. 
Our Boston dining table is the hero of our in-store dining display with its rustic timber textures and classic design. The table is accompanied by our beautiful brown rattan dining chairs, and stylish bamboo tableware.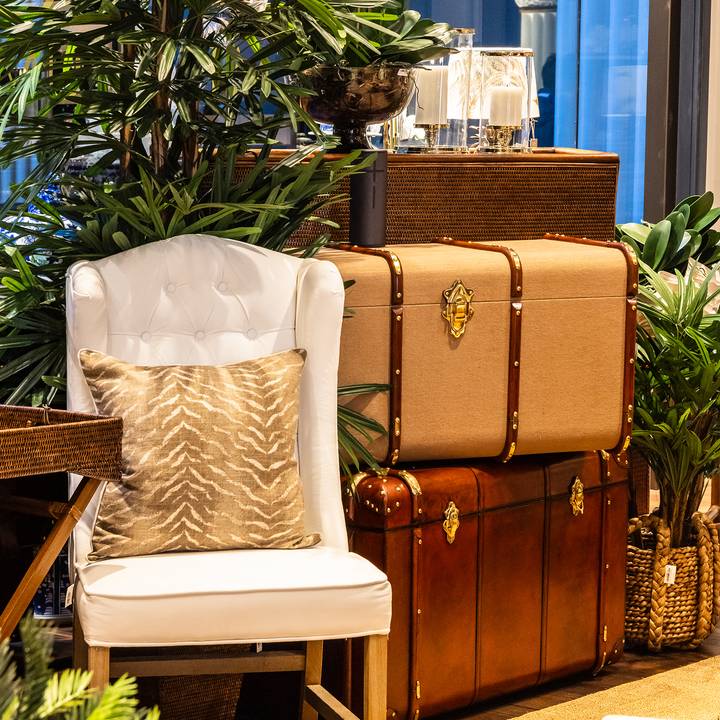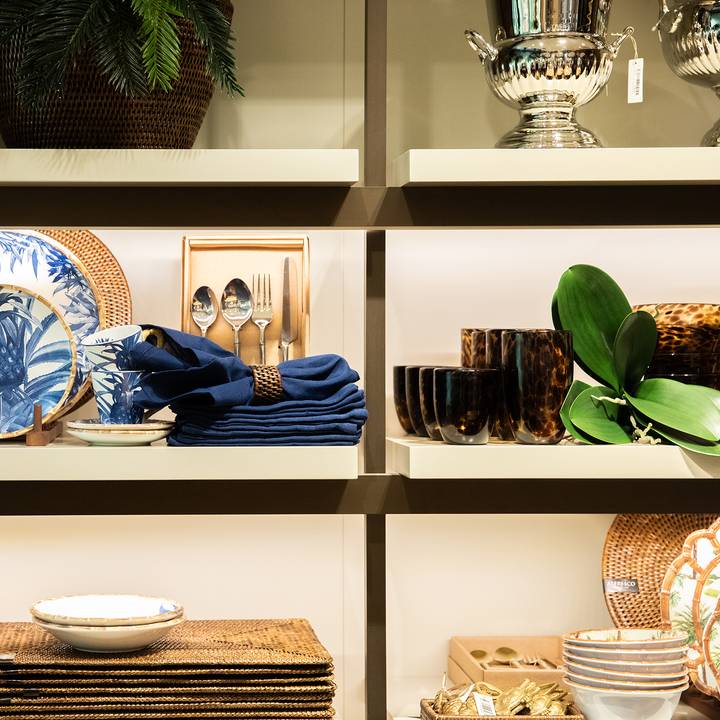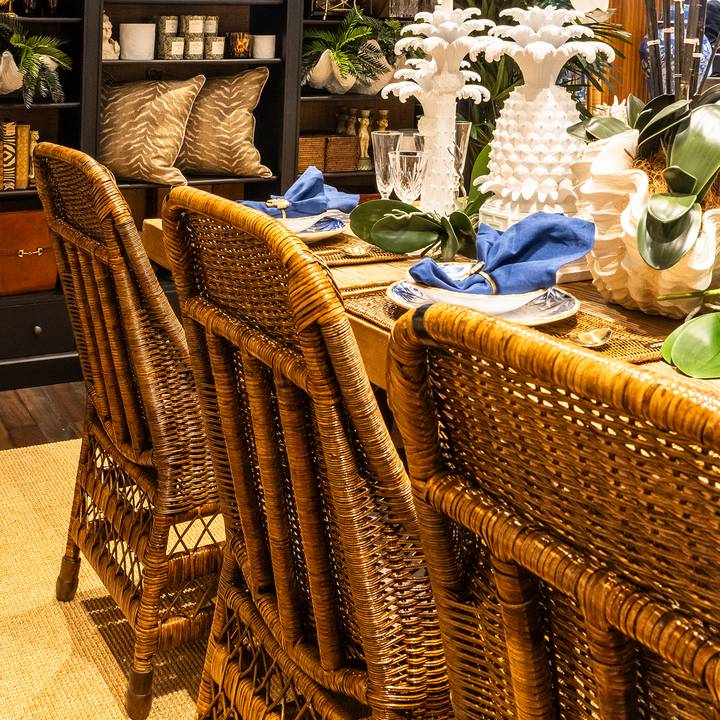 Creating The Hamptons Inspired Ceiling Installation
As the QVB is heritage listed, we had to carefully consider how we decorated the interior spaces of the store. We were inspired by the colours in the stained glass arched windows and replicated these tones with our eye-catching ceiling installation. An artistic display created with our classic pastel-coloured hydrangeas, hanging over rustic cane baskets. These elements encapsulate the much loved, traditional Hamptons' look.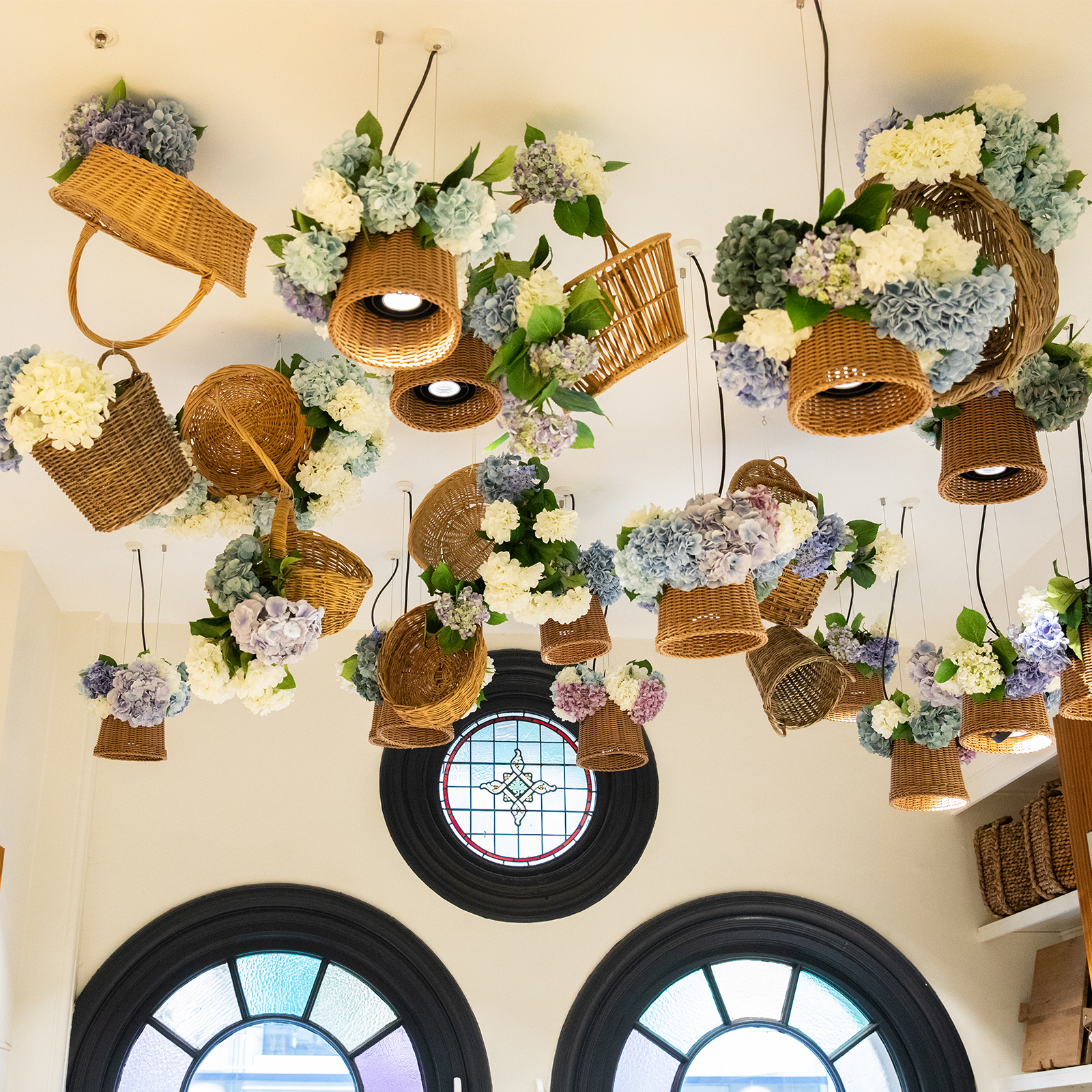 Visit Us
You can find us at shop 26, located on level two of the QVB.
QVB Store Hours:
Monday 10am – 6pm
Tuesday 10am – 6pm
Wednesday 10am – 6pm
Thursday 10am – 7:30pm
Friday 10am – 6pm
Saturday 10am – 6pm
Sunday 11am – 5pm