Our tranquil Australian Coastal Collection is one we hold close to our hearts at Alfresco Emporium, inspired by our scenic coastline and natural environment. Statement Bohai furniture, rustic finishes and everlasting plants combined with timeless textures. 
Reflected in this collection are the breathtaking beaches that stretch along the Australian coastline, tied in with elements of the ocean and sea shells hidden within the sand. Explore our Australian Coastal styled spaces below.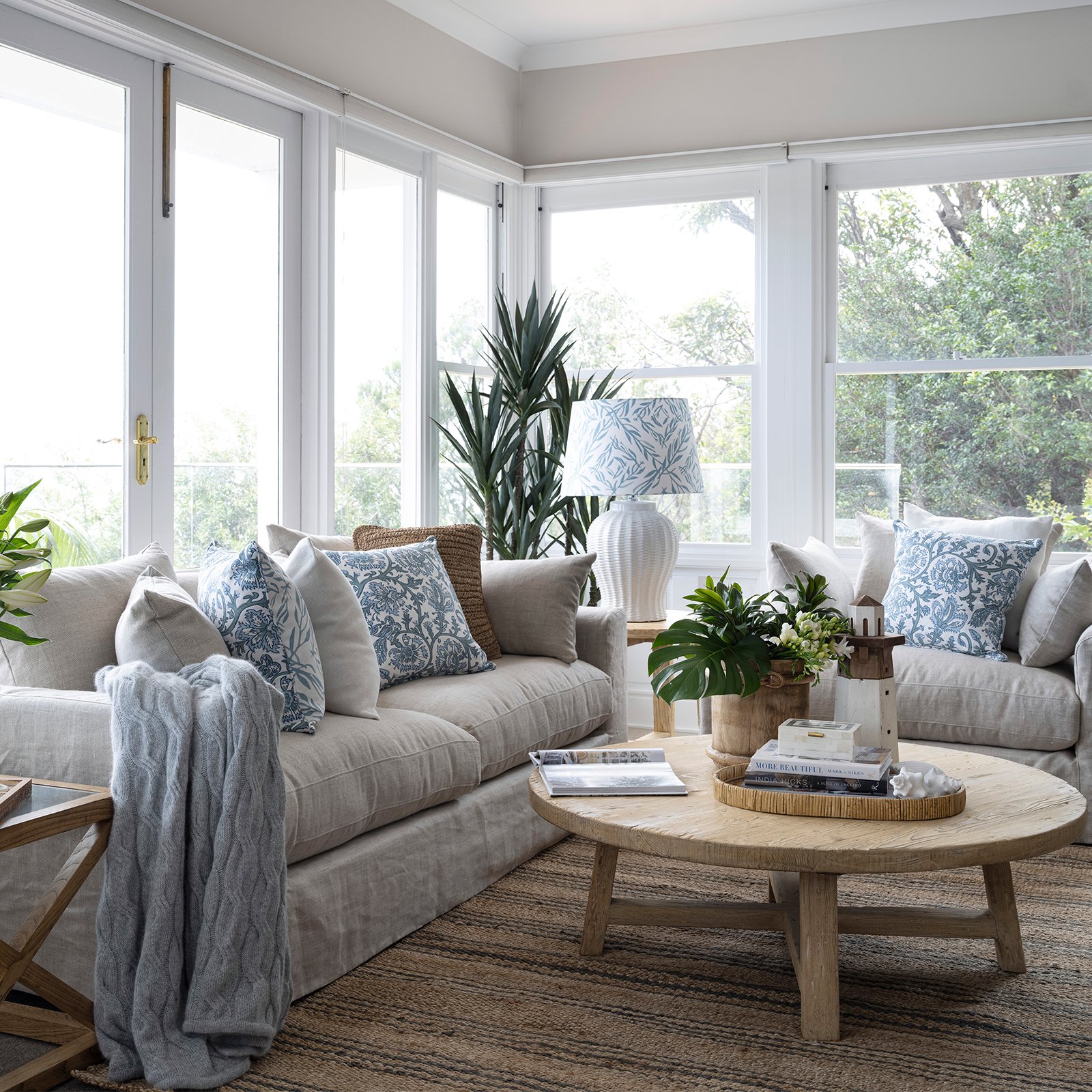 Dining Room
A tranquil coastal display with timeless textured details. Our Bohai Dining Table is accompanied by our Pierre Jeanneret Replica Rattan Woven Chairs, and textured Braided Rug. Complementing décor features our artificial Bohai Basin plant centrepiece, and decorative seaside elements.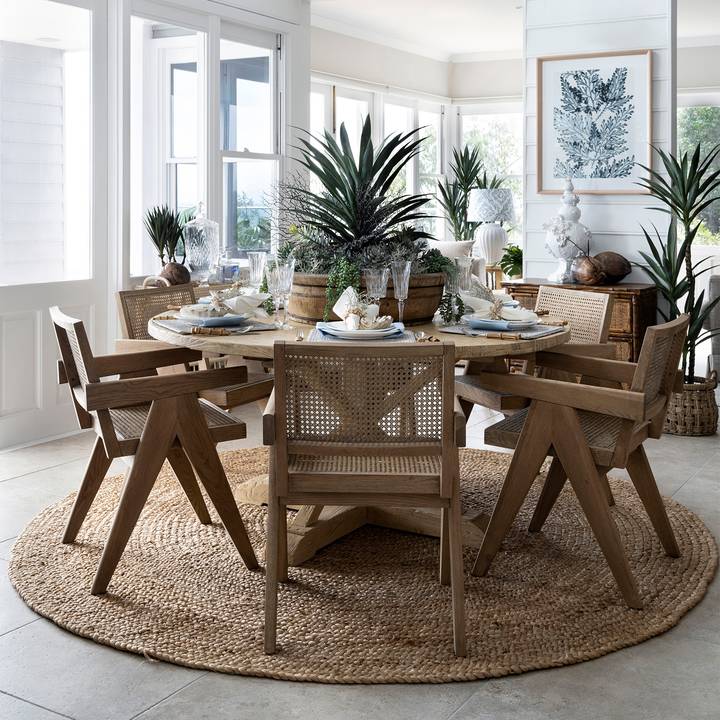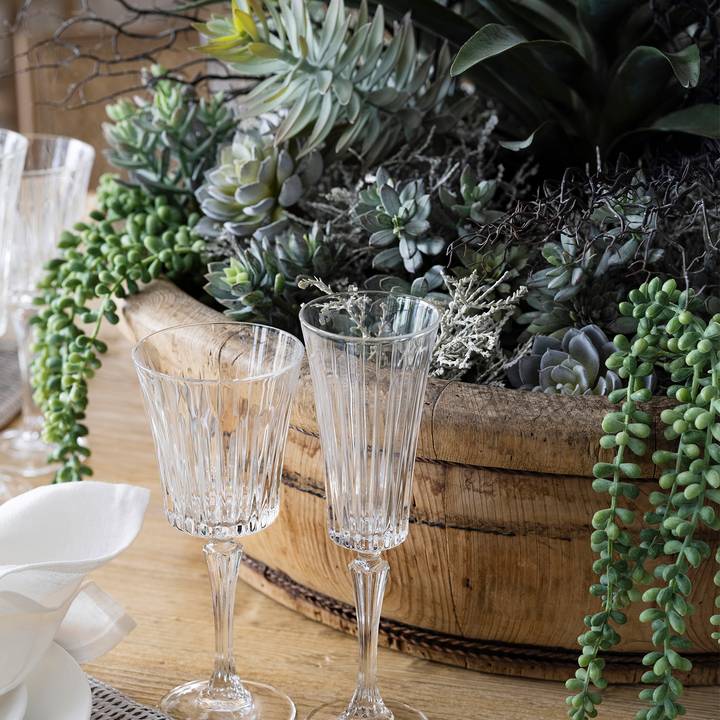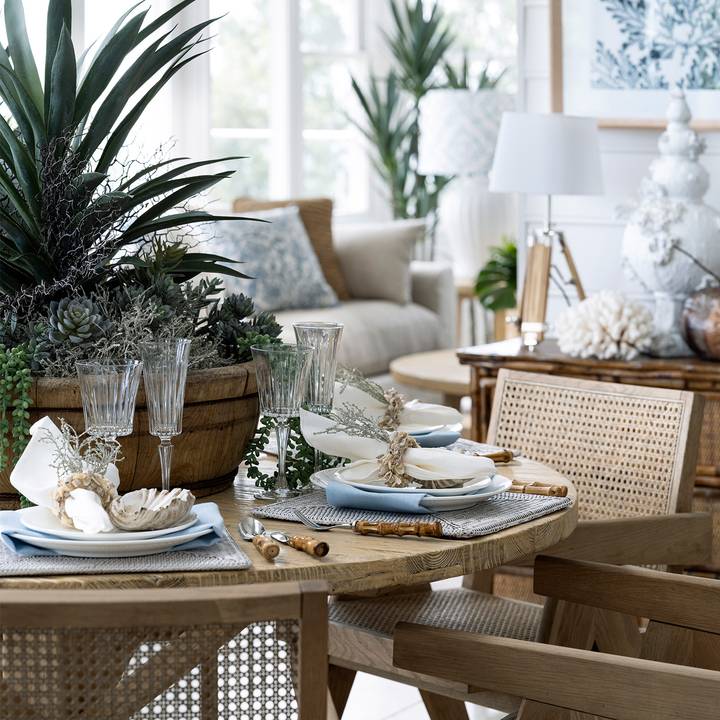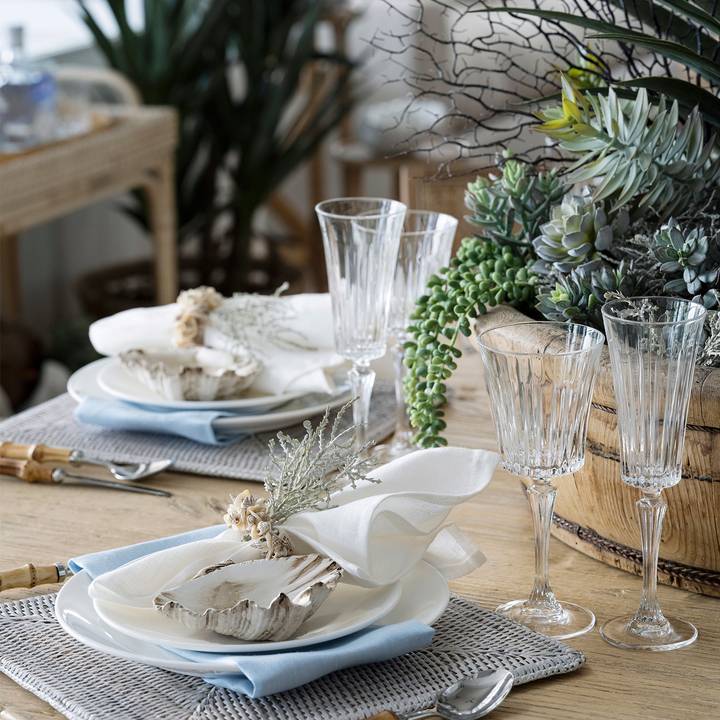 Study
Bring elegance and style to your home or office with this premium and timeless desk made from Oak, accompanied by our White Rattan Armchair and everlasting Orchid arrangement.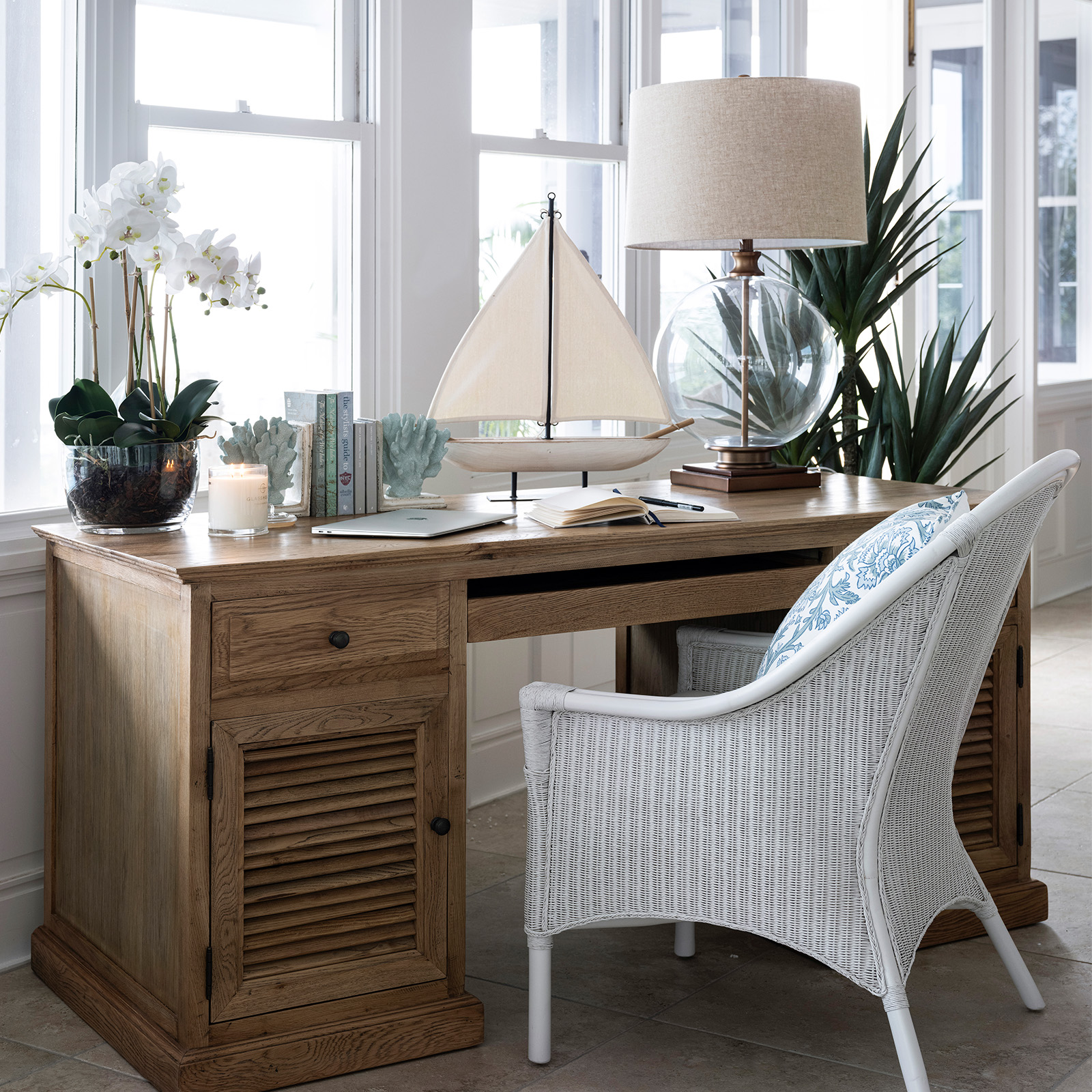 Living Room
A relaxed, coastal aesthetic featuring Bohai furniture, and our signature Clara Two Seater Lounge in Latte. Décor features our timeless Woven Ceramic Jars, Sadia Blue & White Floral Cushions and statement Lighthouse accent.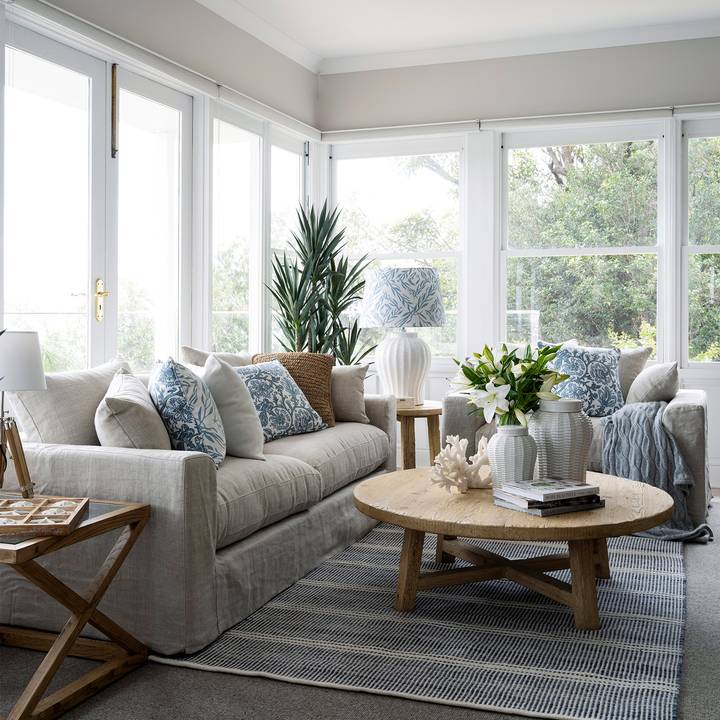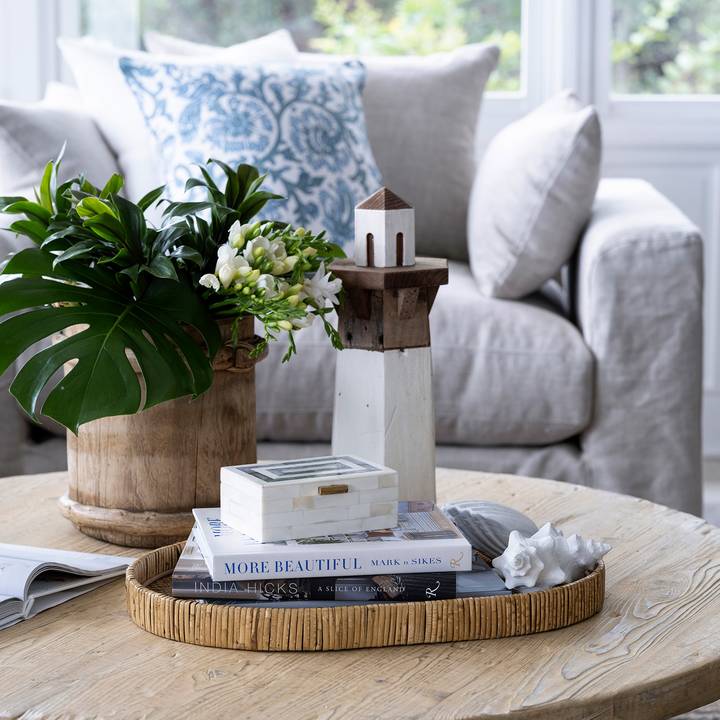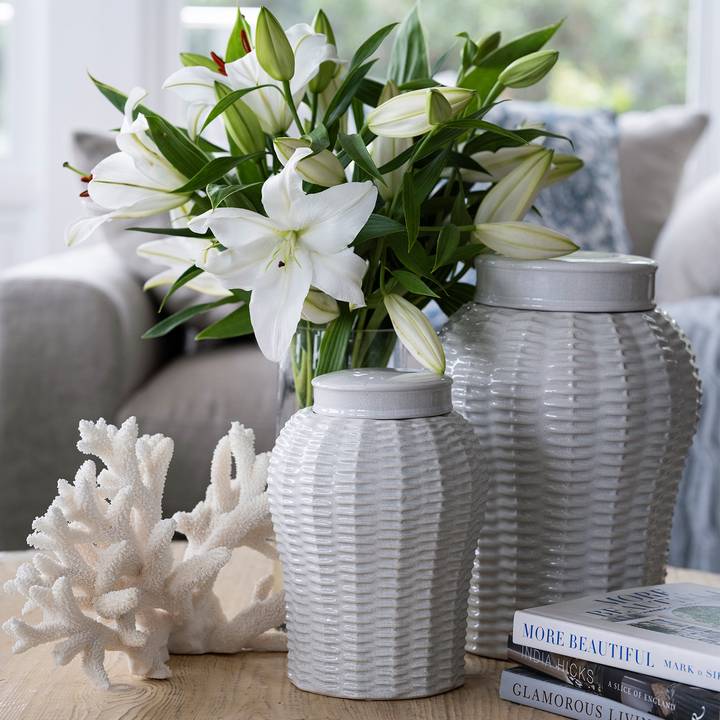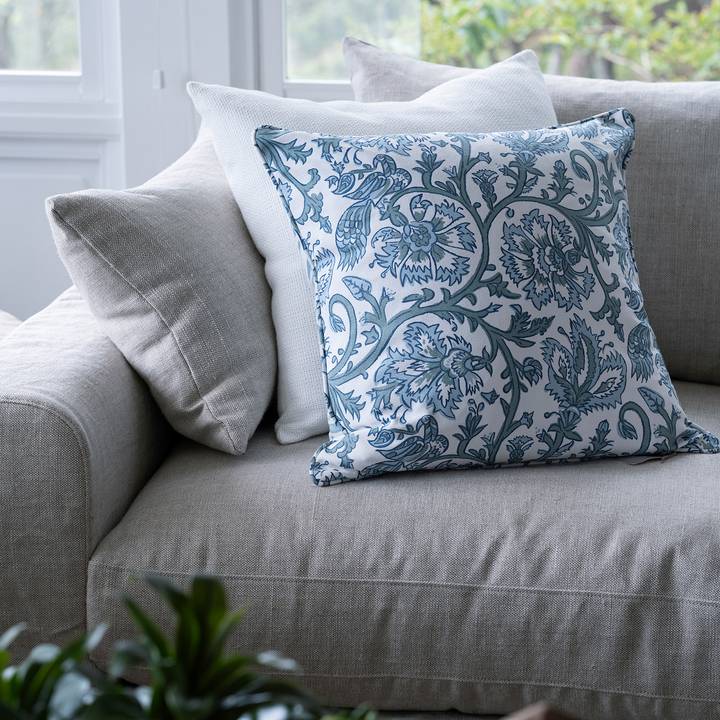 Decorative Décor
A tranquil Bamboo display overhanging with green pearls and statement shells, coastal style décor and precious accent pieces.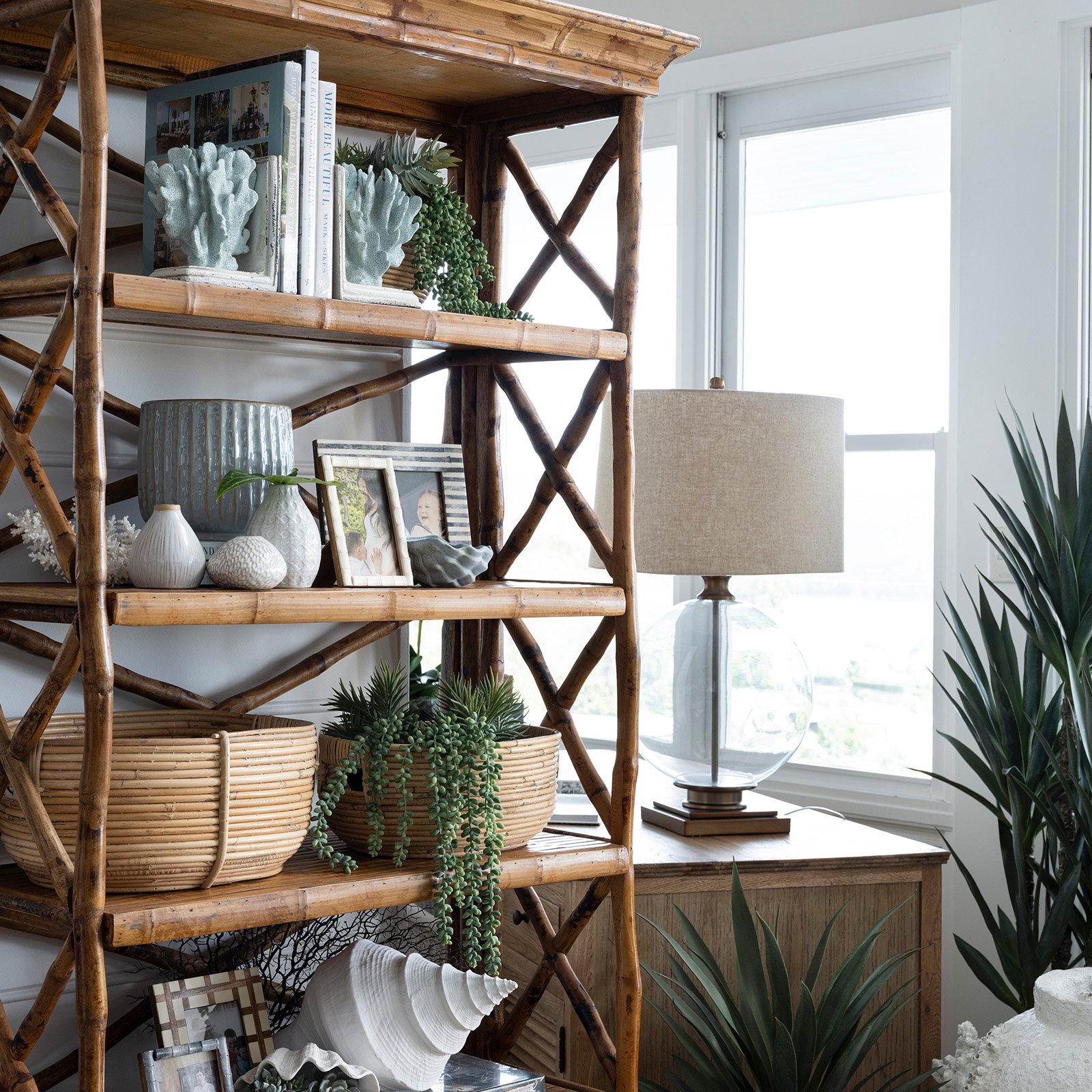 Bathroom 
Coastal luxury is presented in our modern and timeless Bathroom display featuring elegant shells, luxurious soaps and our versatile, rustic style Bohai Stools.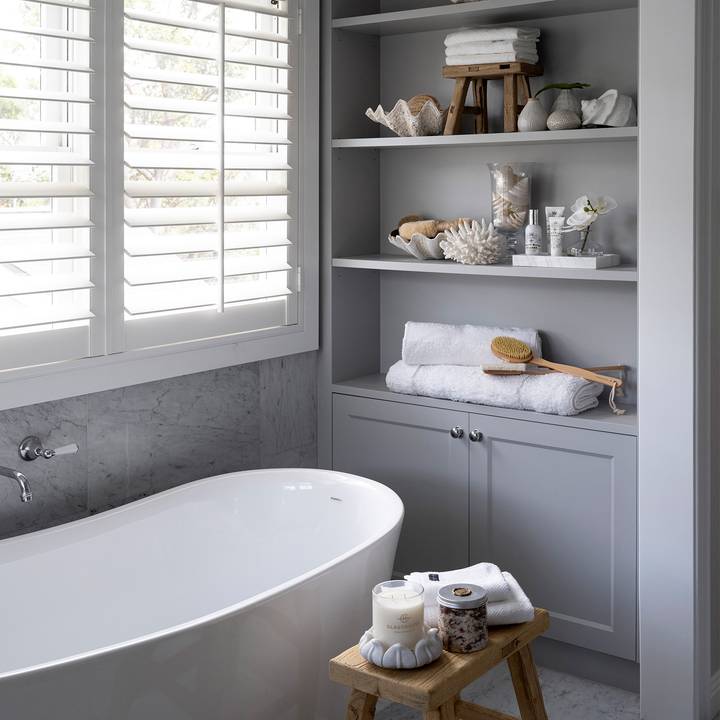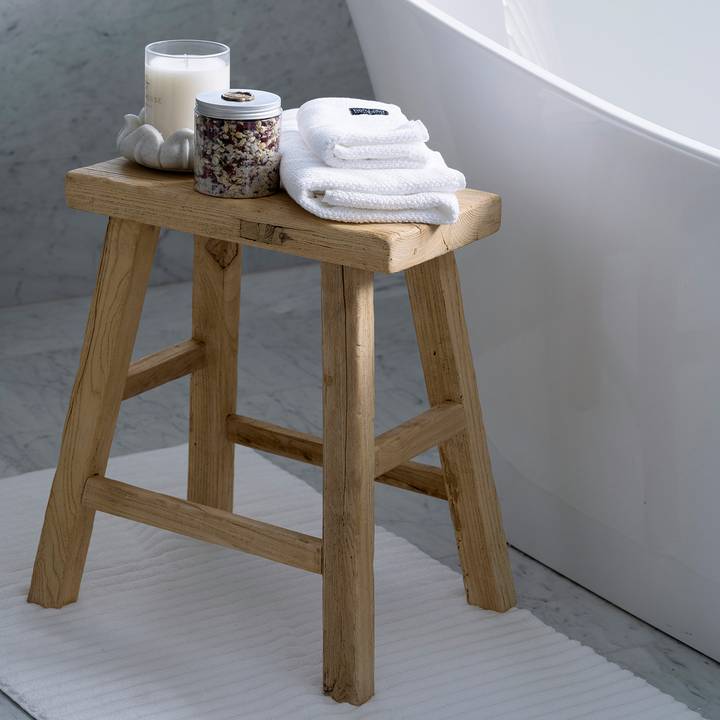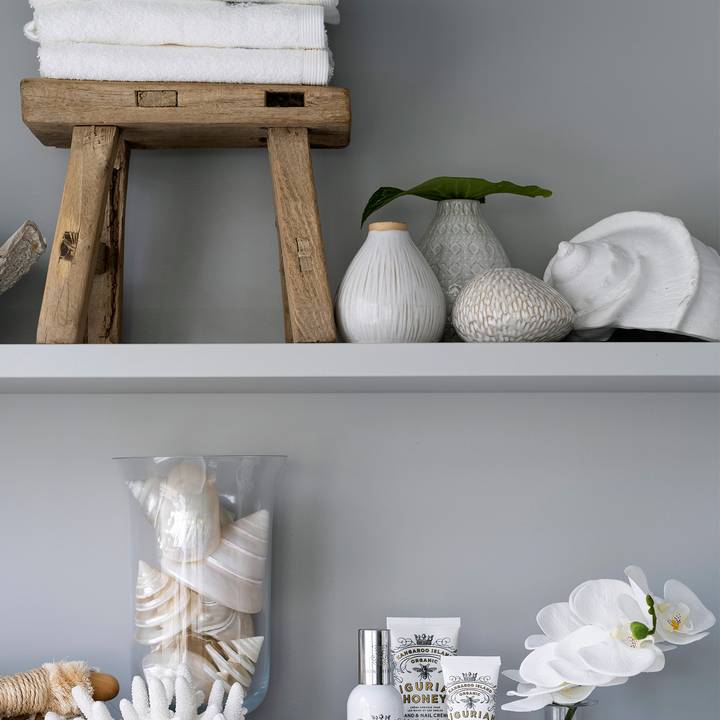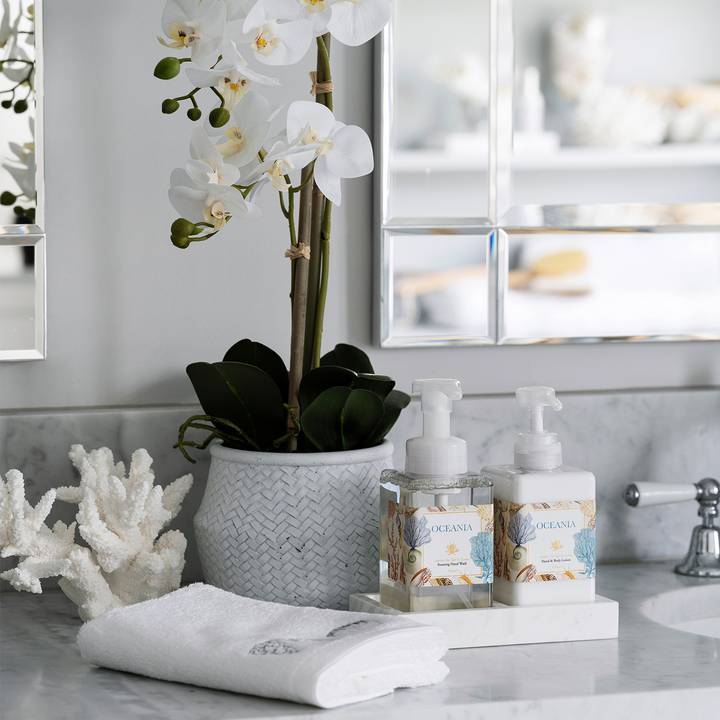 Behind The Scenes Photoshoot
The Australian Coastal collection was brought to life by a full team of creative experts including stylists and visual merchandisers who set up and decorated each room with flair and precision, capturing each space to the best of its' potential. The marketing team focused on managing the team, ensuring the vision was being carried out with the resources available.
The collection was shot by the incredibly talented photographer 'Brigid Arnott' creating the beautiful campaign content that can be explored throughout our Australian Coral Coast Style Guide. We hope that you enjoy this collection as much as we did creating it for you. 
Explore our extensive Australian Coastal Collection.