The most wonderful time of the year is just around the corner, and there's no better way to celebrate the holiday season than by transforming your home into a festive wonderland. Traditional Christmas décor has the enchanting ability to bring joy, warmth and a sense of togetherness to any space. At Alfresco Emporium, we understand the magic that decorating your home for Christmas can bring. 
Let's explore some easy ways you can style your home for this special holiday and how our exquisite array of Christmas décor products can help you create a memorable and stunning Christmas atmosphere.
Christmas Trees - from traditional to white Christmas
The centrepiece of every holiday home is undoubtedly the Christmas tree, whether you're a fan of the traditional green beauty or seeking a contemporary twist. A trend that has gained popularity is the White Christmas tree, which symbolises the elegance of snow-covered landscapes. To style it elegantly, consider using a cohesive colour palette of metallics, pastels or even a monochromatic scheme.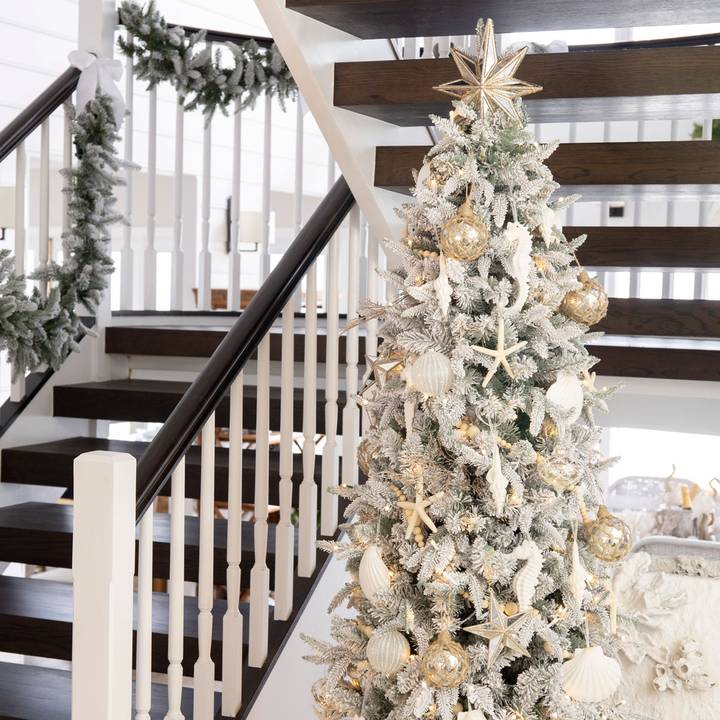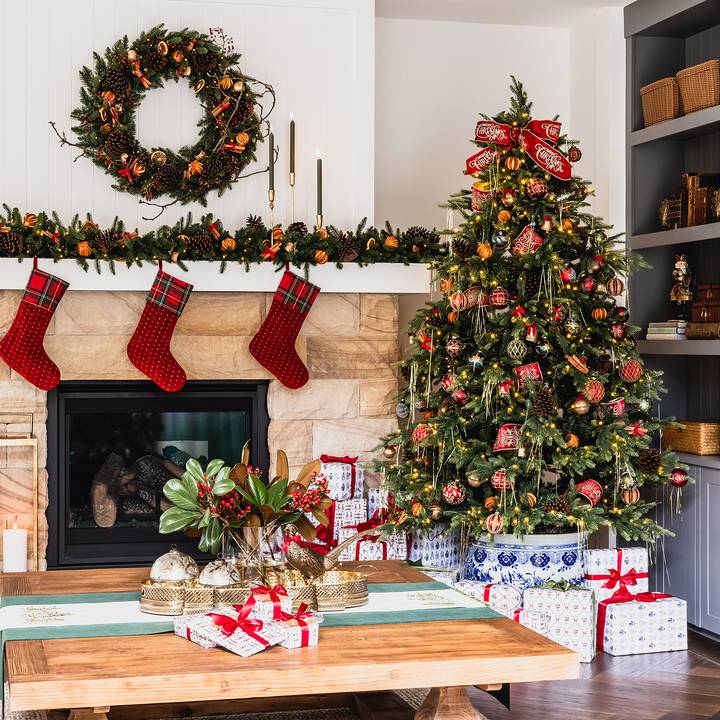 Alternatively, invest in our Grand Manhattan Pre-Lit Christmas Trees for a statement-making tree that will become the focal point of your living room. Featuring full, life-like branches of green foliage and warm LED bud lights that softly twinkle, these perfectly-tiered trees are easy to assemble and will bring the Christmas magic into your home.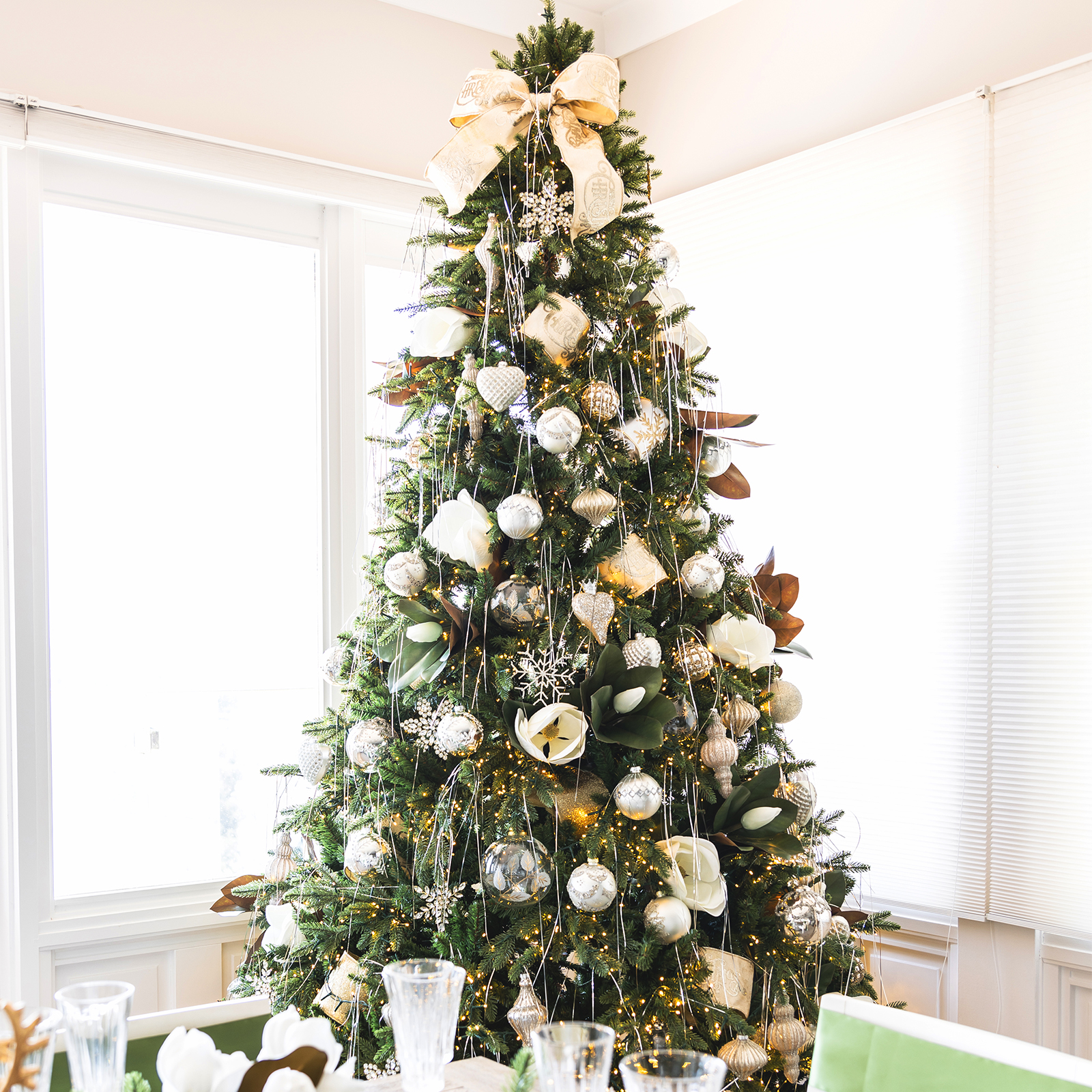 The whole family coming together to adorn your tree with Christmas baubles and ornaments is also a cherished tradition. Mix and match textures, sizes and colours to create depth and visual interest. Begin by hanging large ornaments deeper within the branches and then place smaller ones at the tips.
Christmas Candles and Lanterns - creating a stylish scene
Invite the season in with the soft glow of Christmas candles and Christmas lanterns, adding an enchanting play of light to your home. Place candles of varying heights and sizes in clusters or around an interesting work of art to achieve a charming focal point. Lanterns can be strategically positioned around your living space, both indoors and outdoors, casting a soothing radiance that embraces the festive spirit.  You may even opt for Christmas-themed cushions and throws to tie everything together.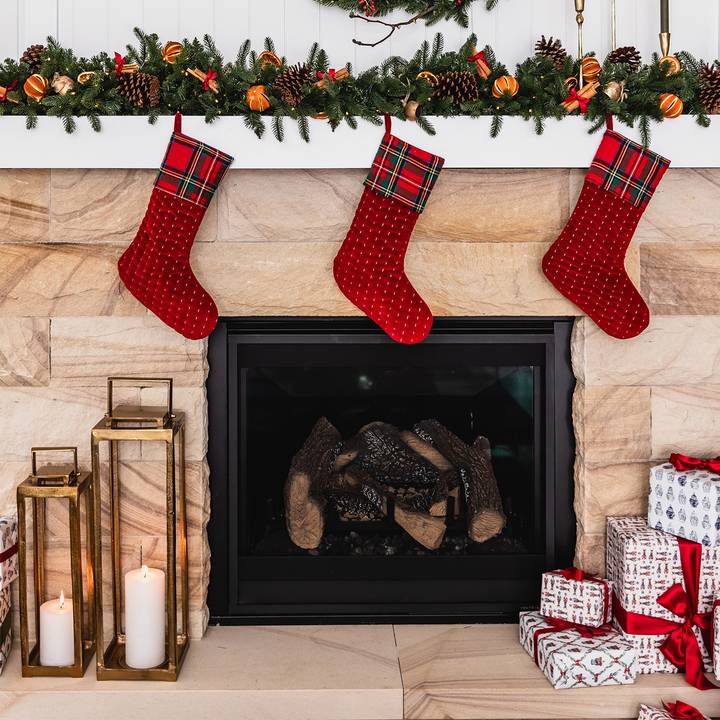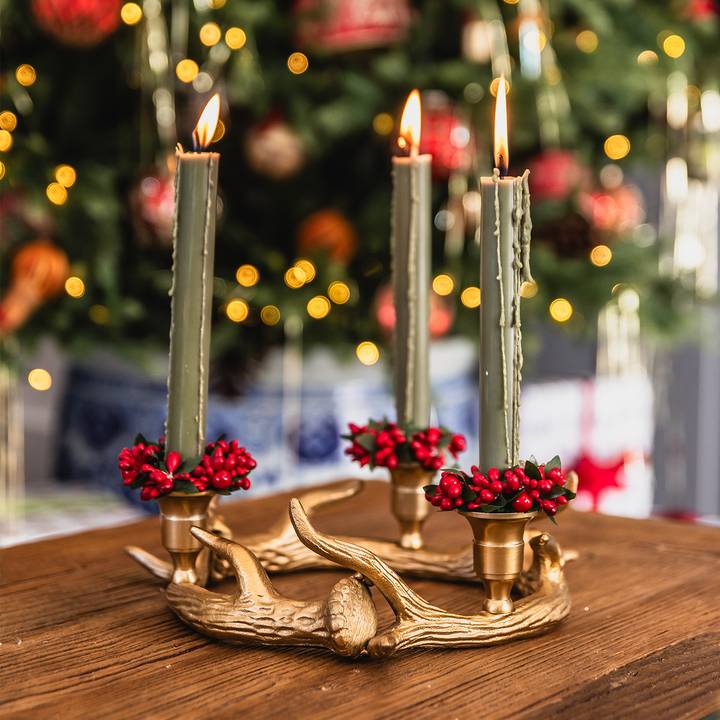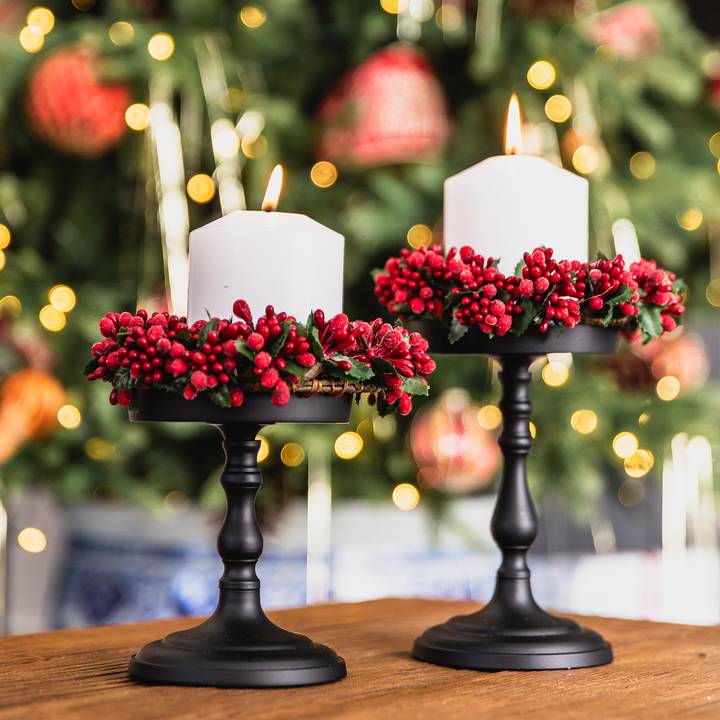 Christmas Wreaths and Garlands - welcoming entryways and beyond
The entrance to your home sets the stage for the holiday magic that awaits inside. Decorate your entryway with a lush Christmas wreath adorned with vibrant berries, pinecones and even twinkling lights. Extend the magic indoors by draping Christmas garlands along bannisters and mantelpieces, and create a grand centrepiece display on your front gate with our deluxe Pre-Lit Split Wreath.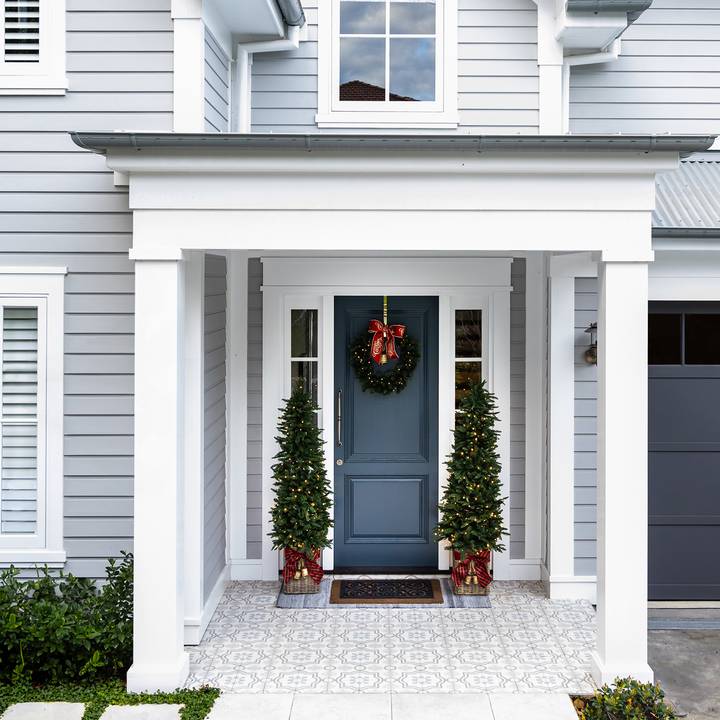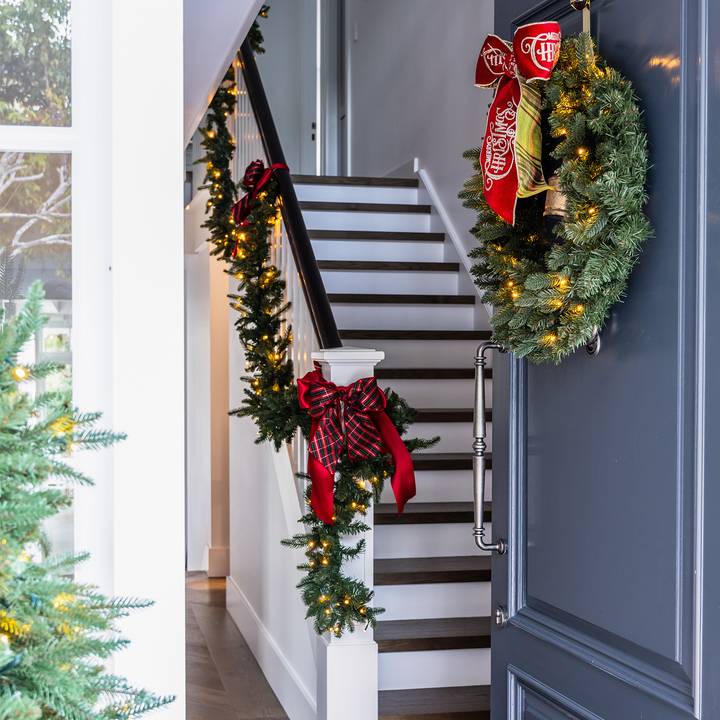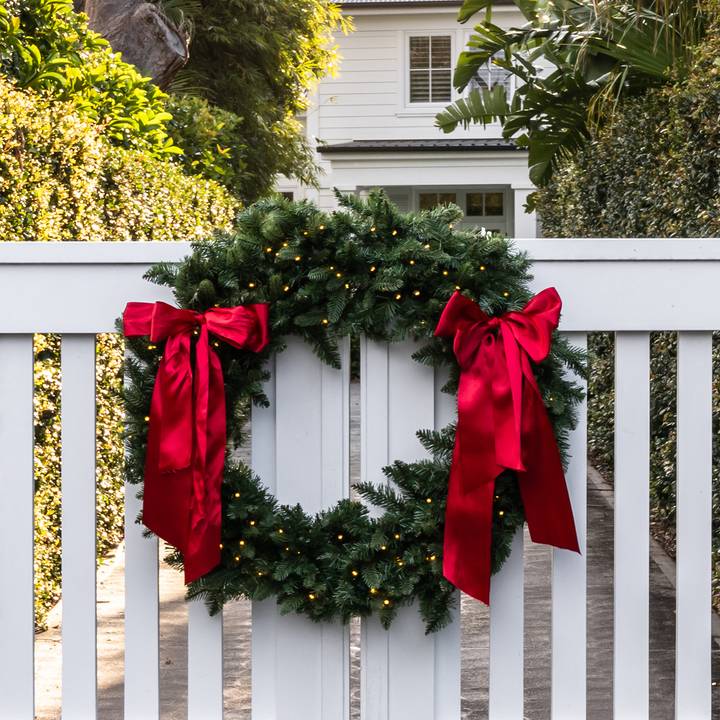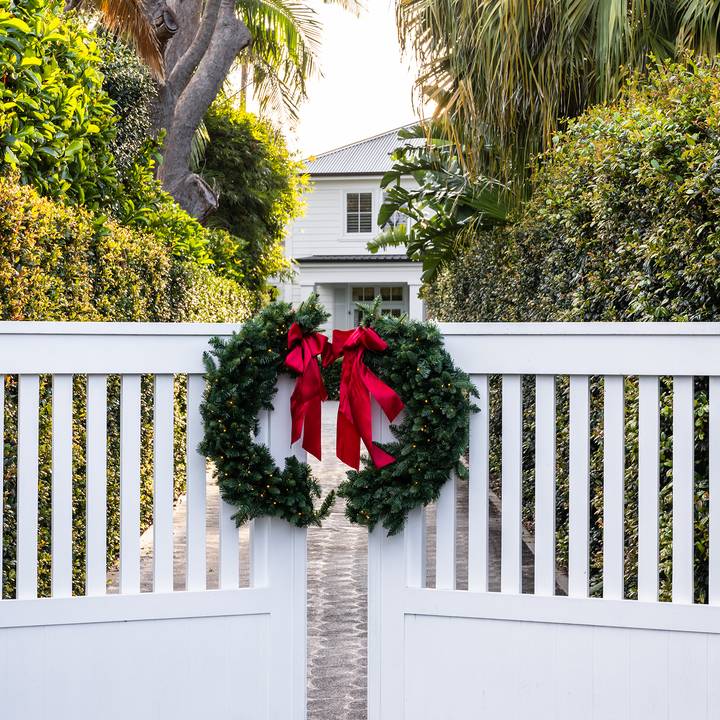 Christmas Tableware - stylish dining and festive feasting
The heart of Christmas celebrations often revolves around the dining table, sharing family-favourite dishes with loved ones as you create many beautiful memories. To elevate this central Christmas tradition, invest in an array of Christmas tableware, crystal glassware and exquisite cutlery to create a truly enchanting table setting. Enhance the ambience by incorporating themed centrepieces, such as miniature Christmas trees or a collection of candles in varying heights.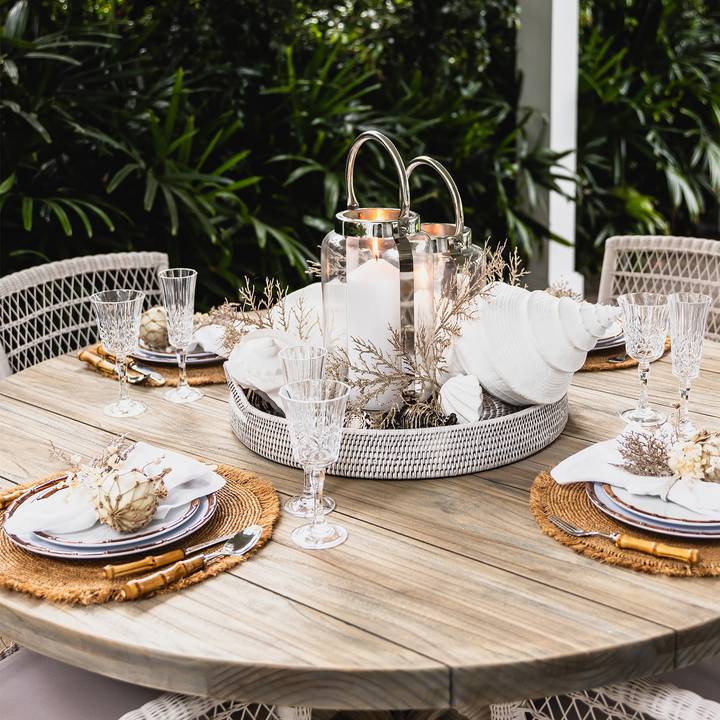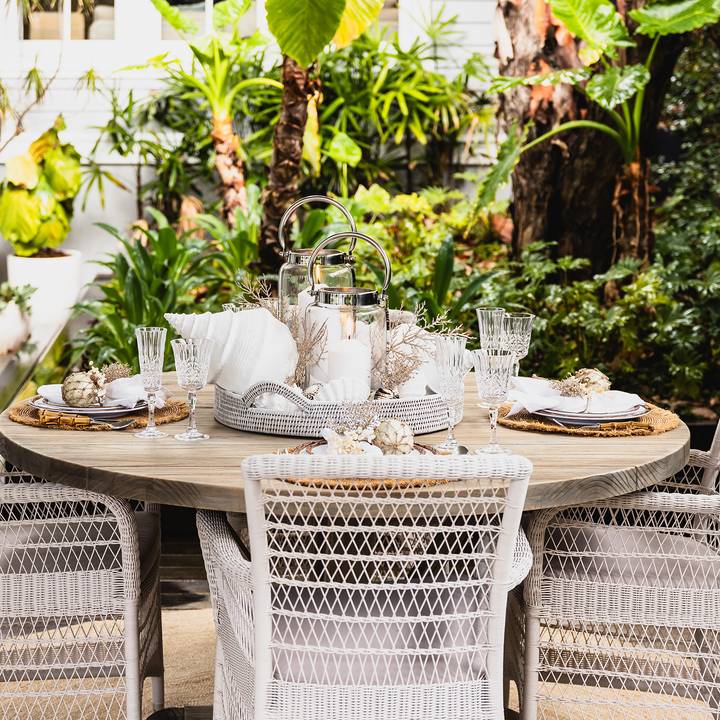 Christmas Gourmet Food - a festive feast
Impress your guests with a festive feast of Christmas themed gourmet treats. Christmas gourmet food items that tantalise the taste buds can go a long way to making the holidays a memorable experience. Our exquisite collection of gourmet Christmas foods will bring a delicious and decadent luxury to your table this Christmas. Featuring a beautiful selection of Christmas puddings, jams, savoury delights and sweet treats, this range is also beautifully presented, making it perfect for gifting.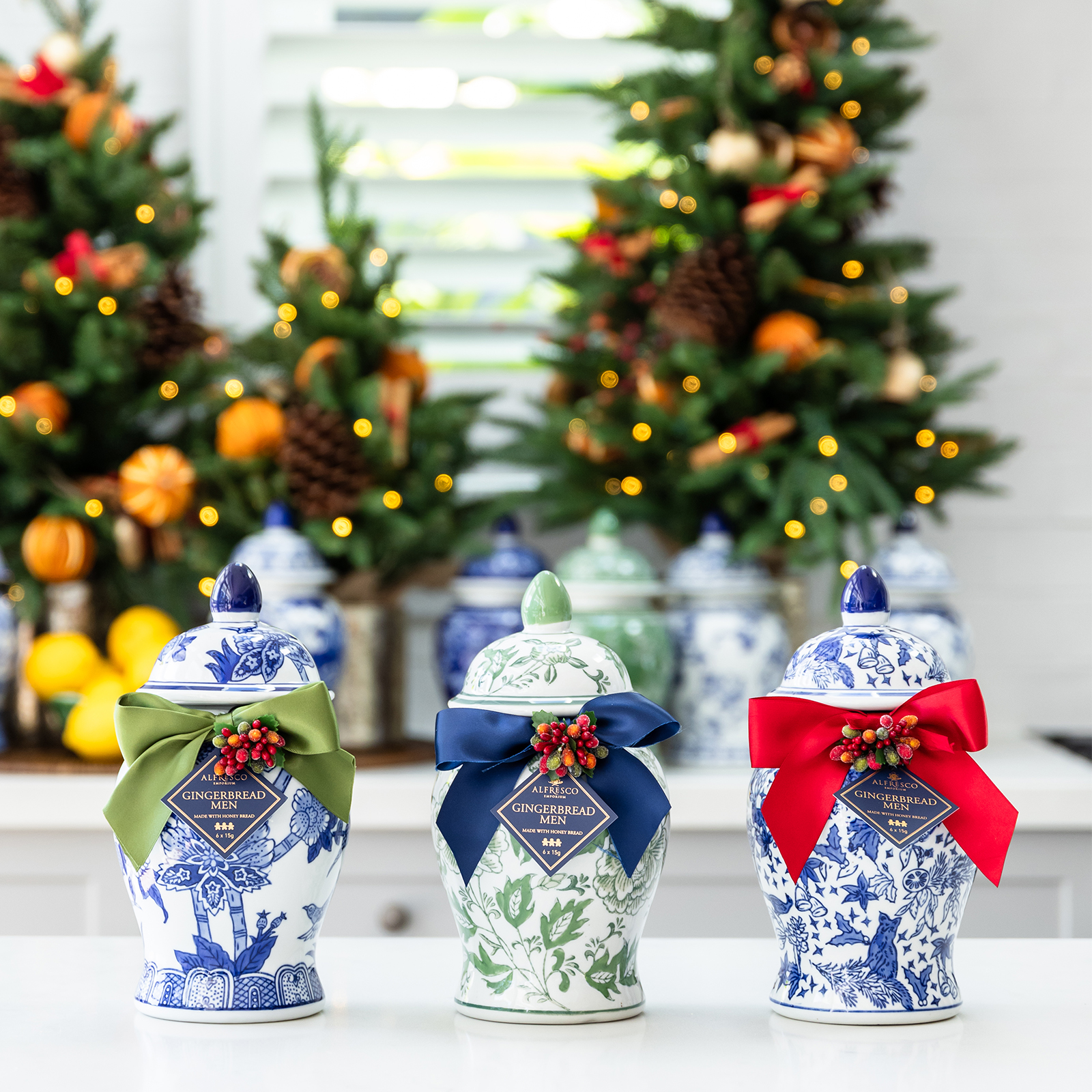 You can also present these culinary delights in elegant holders and displays, such as tiered dessert stands or decorative platters. Incorporating thematic serving pieces adds an extra layer of charm to your holiday gatherings. Adorn your dining table with festive tablecloths, placemats and napkins that complement your overall Christmas theme.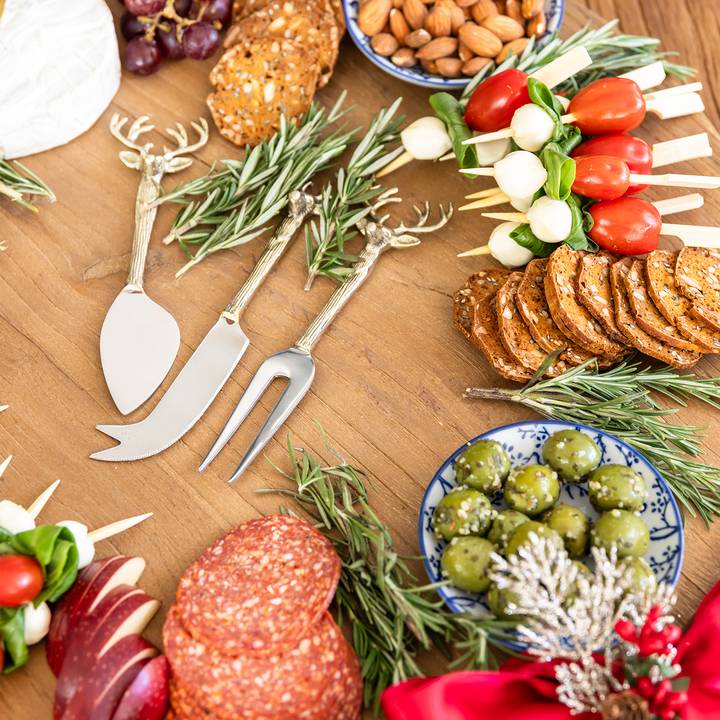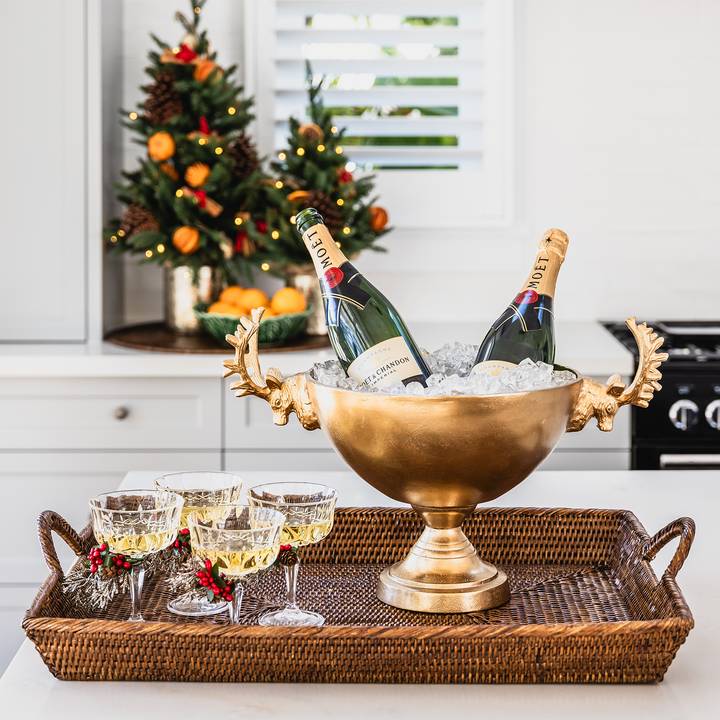 Christmas Tree Storage Bags - organising for the season's end
When the holiday season inevitably comes to a close, the task of packing away your cherished decorations can be bittersweet. Alfresco Emporium understands the importance of proper storage, offering high-quality Christmas tree and Christmas wreath storage bags that make the process hassle-free.
Before disassembling your tree, take a photo of your decorated masterpiece should you like to recreate it next year. Organise ornaments by colour and size, and label each storage container accordingly. This thoughtful approach ensures a seamless setup for future celebrations.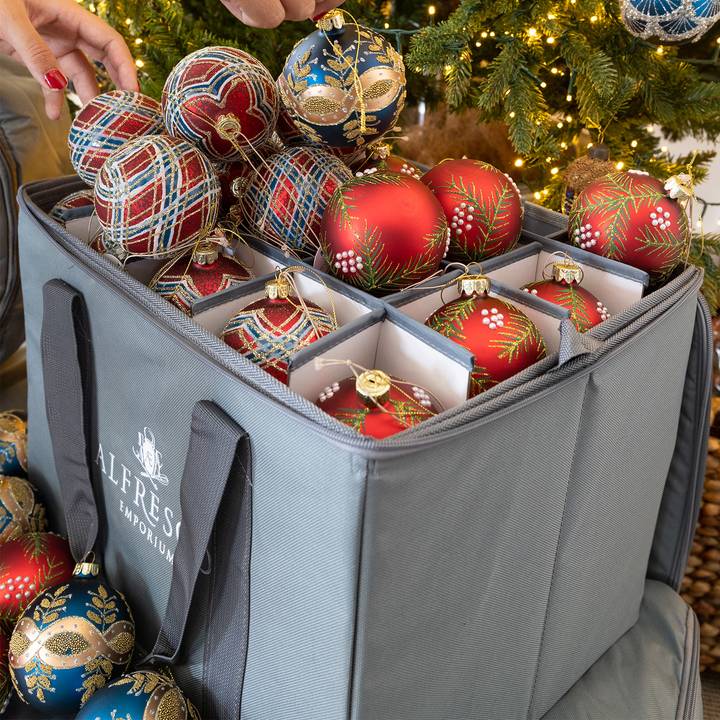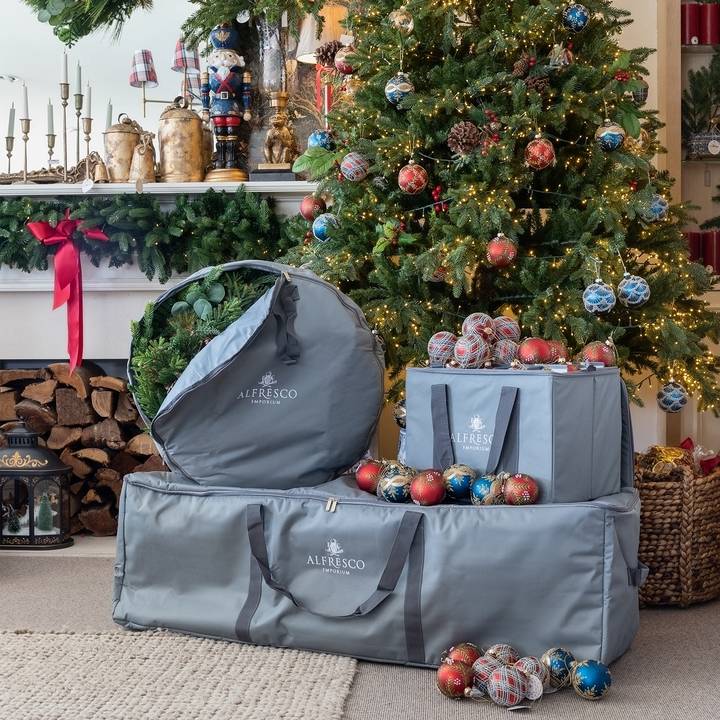 Invest in a stylish holiday season with Alfresco Emporium
With over 25 years of experience as a family-owned business, Alfresco Emporium has become a trusted name in the world of home accents and décor. We understand the importance of exceptional customer service, especially for your holiday preparations and strive to provide an unparalleled shopping experience for our valued customers.
When you shop with us, you can expect nothing but the highest quality products. Whether you're looking to style your home for the holiday season or would simply like an aesthetically pleasing home all year round, our team carefully curates each item in our collection to ensure it meets our rigorous standards of craftsmanship and design. 
This holiday season, embark on a journey of transforming your home into a festive haven that radiates warmth, joy and togetherness. Alfresco Emporium's wide range of Christmas décor, Christmas trees, foliage and home accent products ensures you'll find everything you need to create a magical holiday ambience. From stunning tabletop ornaments and candle holders to unique mirrors and storage solutions, our collection is designed to inspire and elevate your home décor. Embrace the spirit of Christmas and explore our offerings to make this holiday season truly memorable.