Shake up the season and complement your home entertaining in the cooler months with four easy to follow cocktail recipes. Featuring our warm and comforting Hot Apple Toddy, Winter Spice Old Fashioned, Sangria and Irish Chai. 
Hot Apple Toddy
A warm and comforting seasonal cocktail featuring a light and hydrating blend of scotch, fresh lemon and honey, commonly enjoyed during the colder months. The Hot Apply Toddy is known for its soothing warming qualities, making it a popular choice for cosy winter gatherings.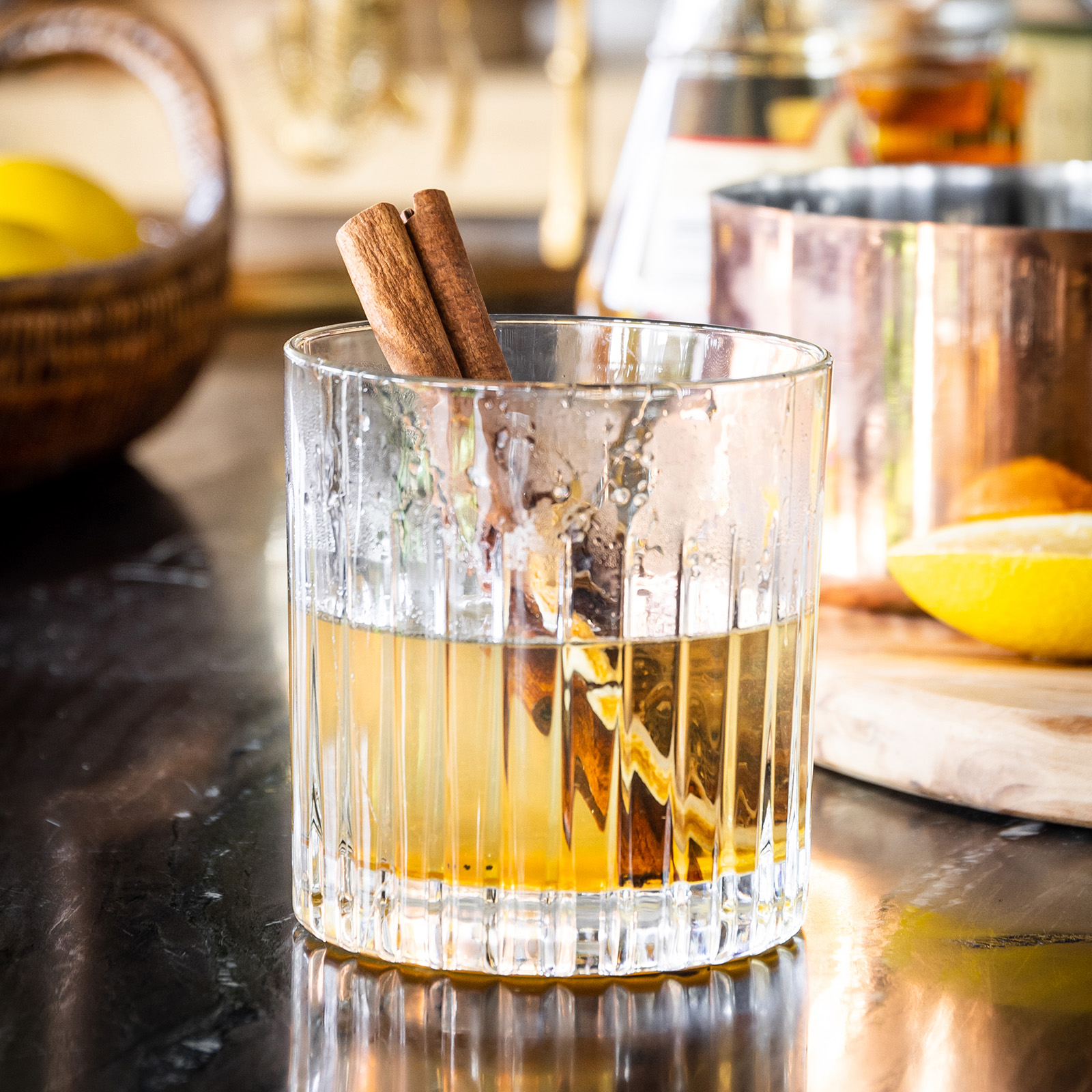 Ingredients:
125ml hot water
30ml scotch
Squeeze of fresh lemon
1x teaspoon of honey
1x cinnamon stick to stir
1x dried orange to garnish (option to add more honey)
Tip: Best served in our Timeless DOF Glass with cinnamon sticks
Winter Spice Old Fashioned
A seasonal variation of the classic old fashioned cocktail, enjoyed for its simplicity and timeless appeal. This winter beverage combines warming and festive flavours, ideal for the cooler months.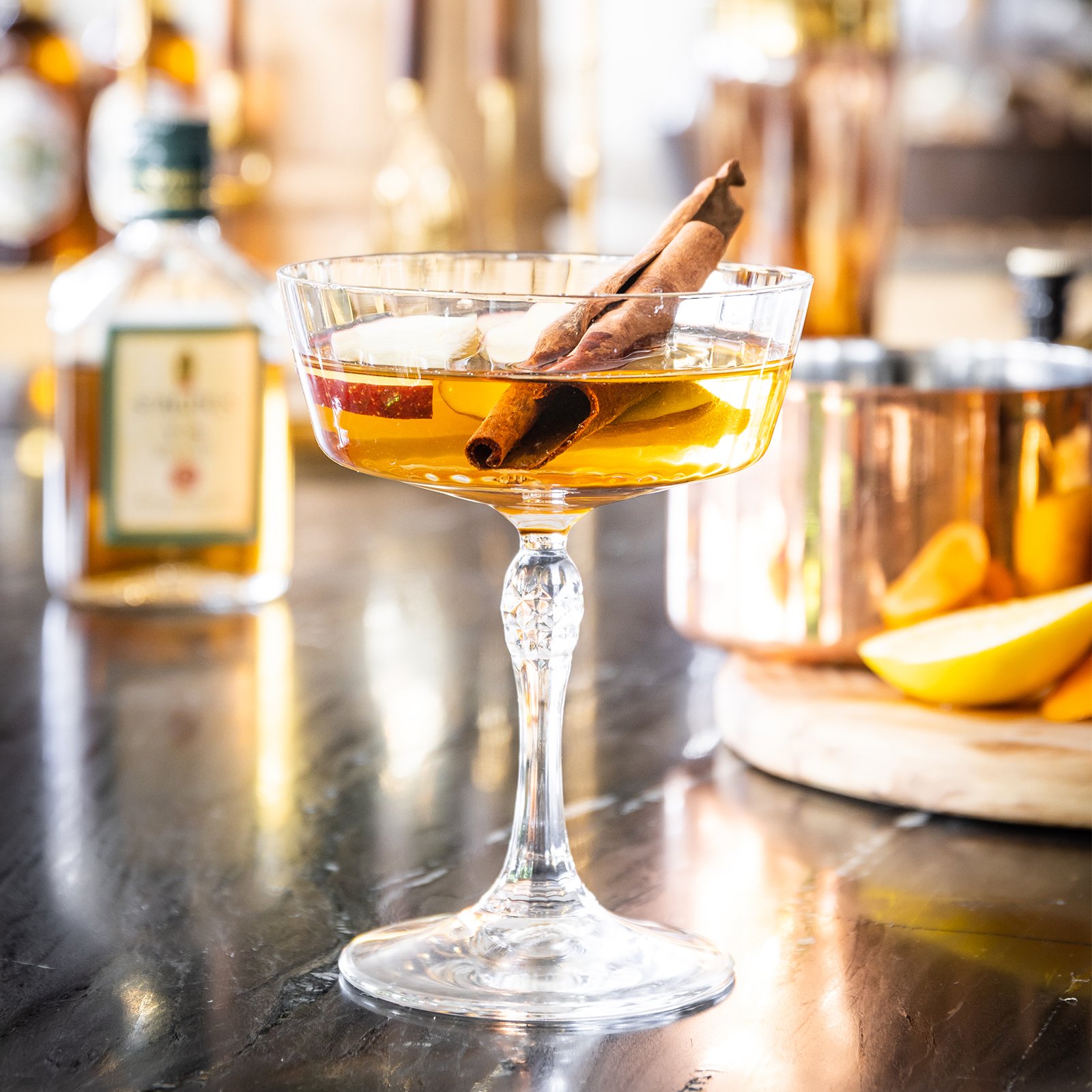 Ingredients:
60ml apple cider
30ml brandy
Squeeze of fresh Lemon
1x teaspoon of honey
3x sliced apple to garnish & 1x cinnamon stick
Tip: Elegantly served in our luxurious Opera Champagne Coupe Glasses with cinnamon sticks, and sliced apple
Seasonal Sangria
This all year round crowd pleaser is created with a fruity blend of refreshing ingredients, and spices with a touch of brandy. Choose to mix it up with other spirits to create a cozy and festive beverage.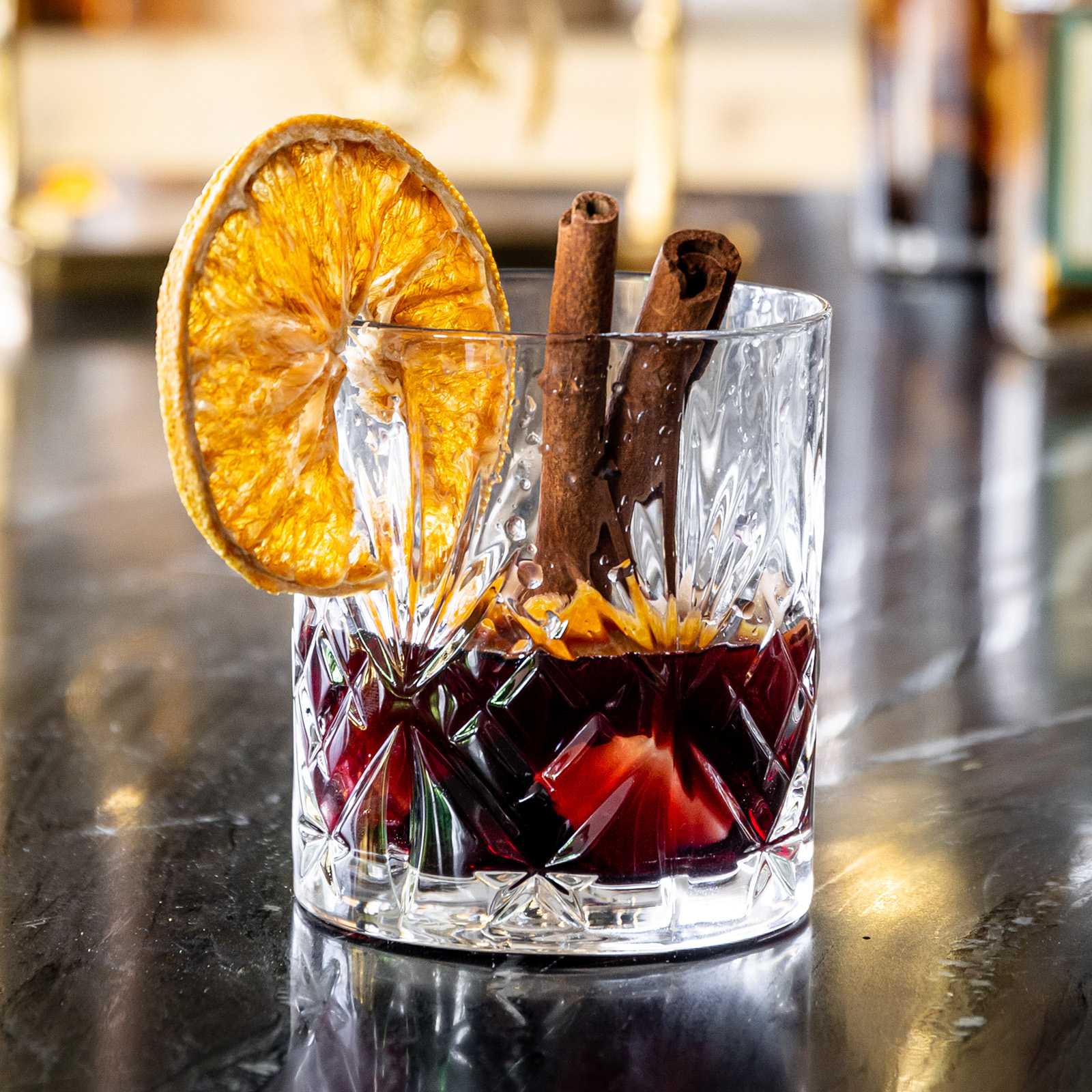 Ingredients:
½ chopped apple
Fresh orange rind
125ml red wine
30ml brandy
Squeeze of fresh lemon
2x Cinnamon sticks & 1x dried orange to finish
Tip: Serve in our Opera Glasses with cinnamon sticks and dried orange
Irish Chai
You can't go past go past this indulgent creamy creation, a smooth and aromatic cocktail combining a flavour fusion of chai latte and baileys, topped with cinnamon dust.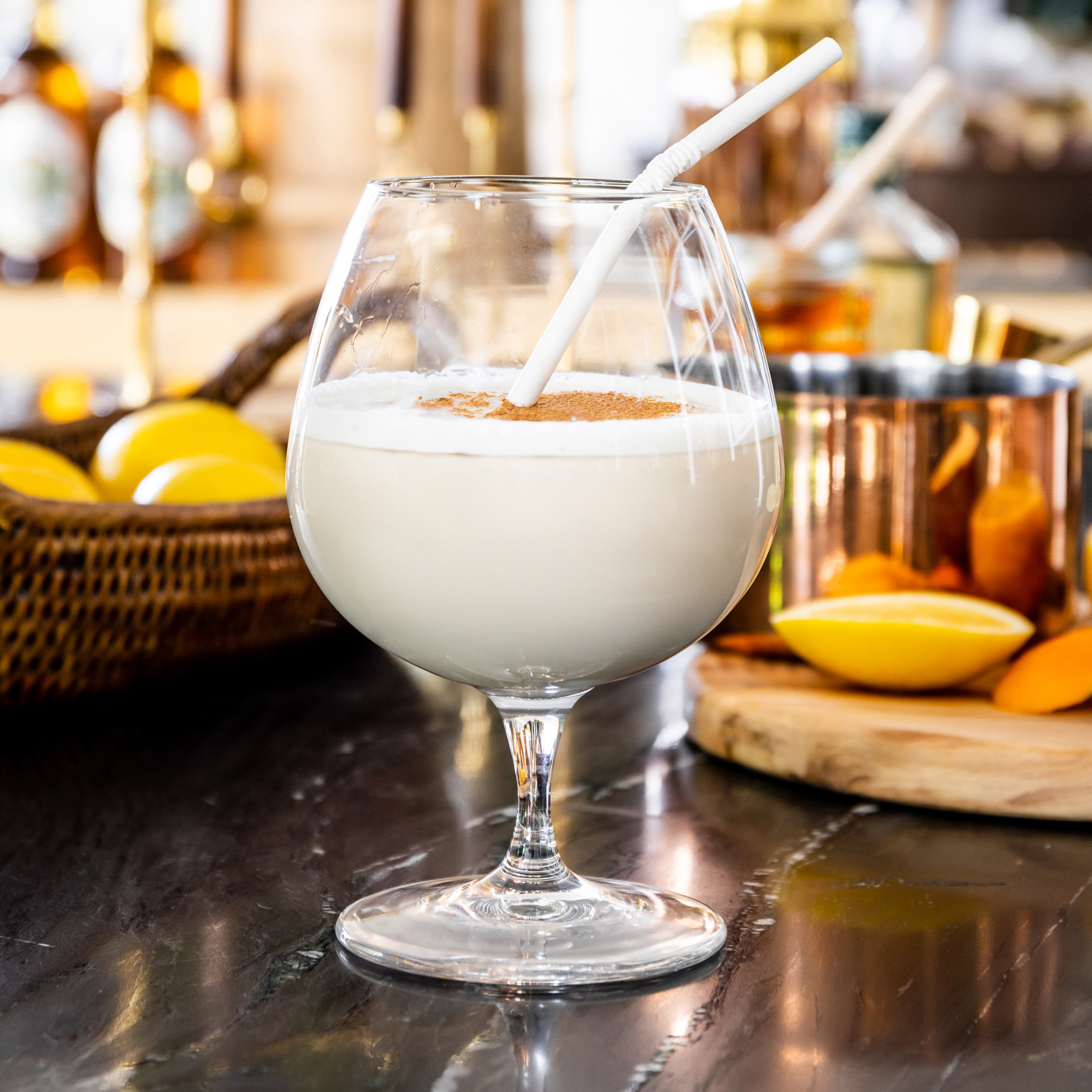 Ingredients:
1 chai latte
60ml baileys (add to taste)
Sprinkle of cinnamon dust
Tip: Sprinkle an earthy and comforting flavour explosion of cinnamon dust over your creamy liqueur cocktail 
Get started on creating your favourite cocktail from our recipe guide below for a special home beverage, and don't be afraid to share your final creation with us on socials -  Instagram, Facebook.