Bamboo Wine Bar Natural
From {{ formatMoney(variant.compare_at_price) }} {{ formatMoney(variant.price) }} {{ formatMoney(variant.price) }} {{ formatMoney(originalPrice) }} {{ formatMoney(price) }} {{ formatMoney(price) }} $999.00 Out Of Stock
Bar carts are a great way to invite guests to mix their own drinks and create conversation. This beautiful bamboo bar features plenty of storage, a removable tray top and folding sides.

Features & Sizes
- Size: 145.5 x 44.5 x 103.5cm
- Removable top tray
- Collapsible sides
- Horizontal storage for 16 bottles
- Made from bamboo
- Natural product that may vary a little in appearance
- Made in China

FURN001258 {{ variant.sku }}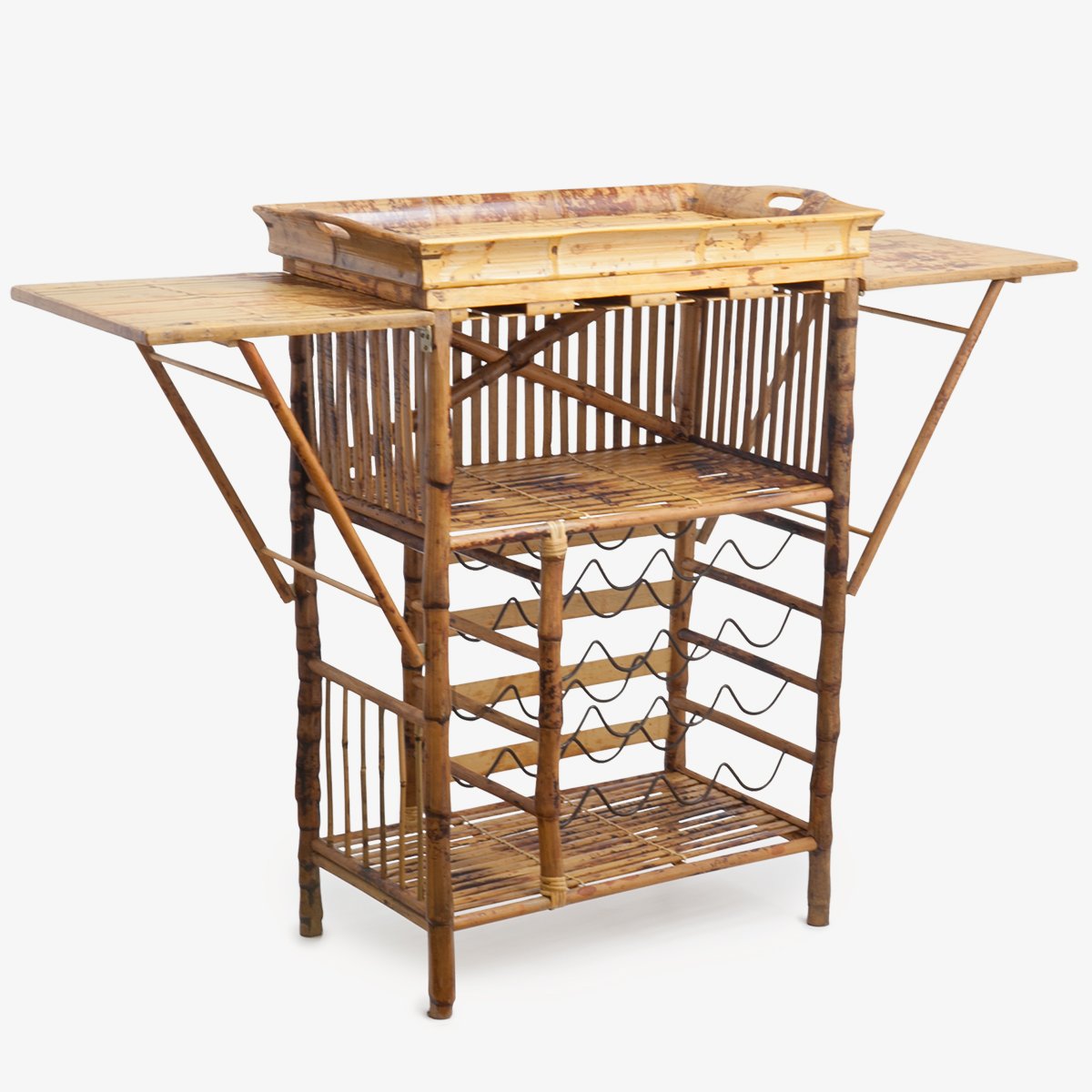 Construction
Constructed from bamboo, this stunning wine bar is durable and strong, making it perfect to serve your drinks for your next party or event. The natural bamboo will have variations in tone and finish, meaning that each item is one of a kind.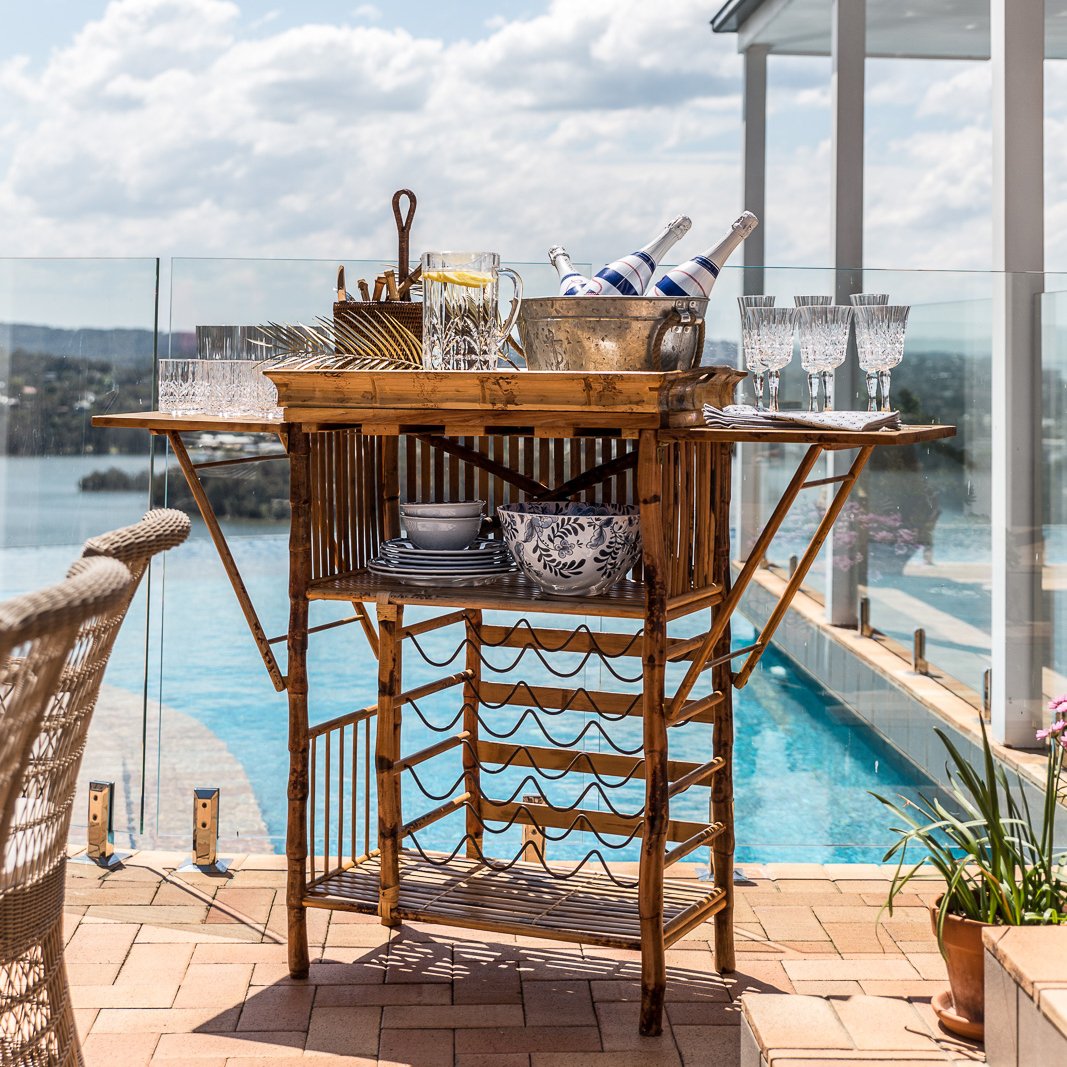 Elegant Island Resort
Perfect to channel a tropical island vibe, this stunning piece will make it feel as if you're on your own island resort.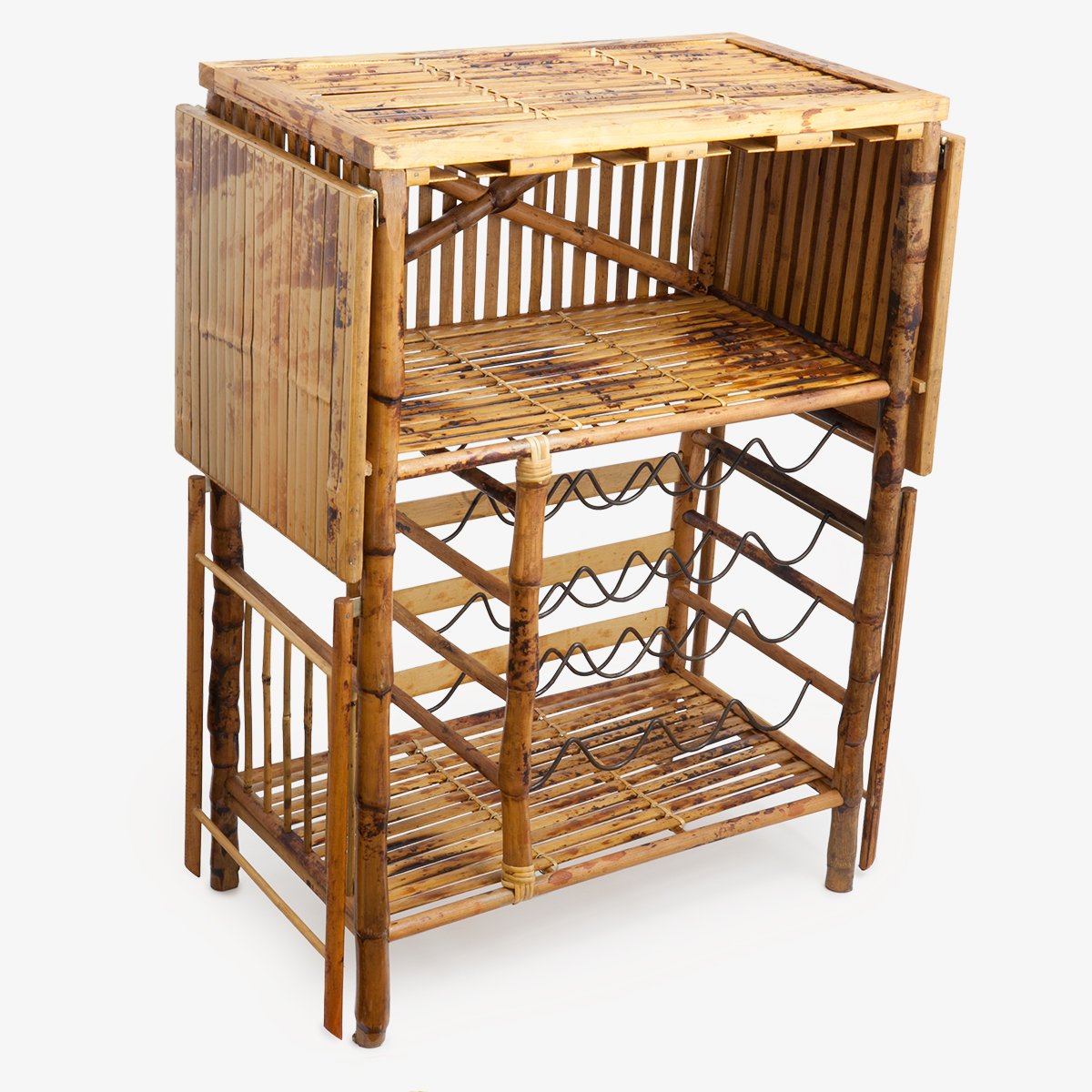 Storage
This elegant wine bar has room to display 16 bottles horizontally, and a perfectly sized shelf to store glassware, crockery or other party essentials. It also has a removable top tray, perfect to serve drinks.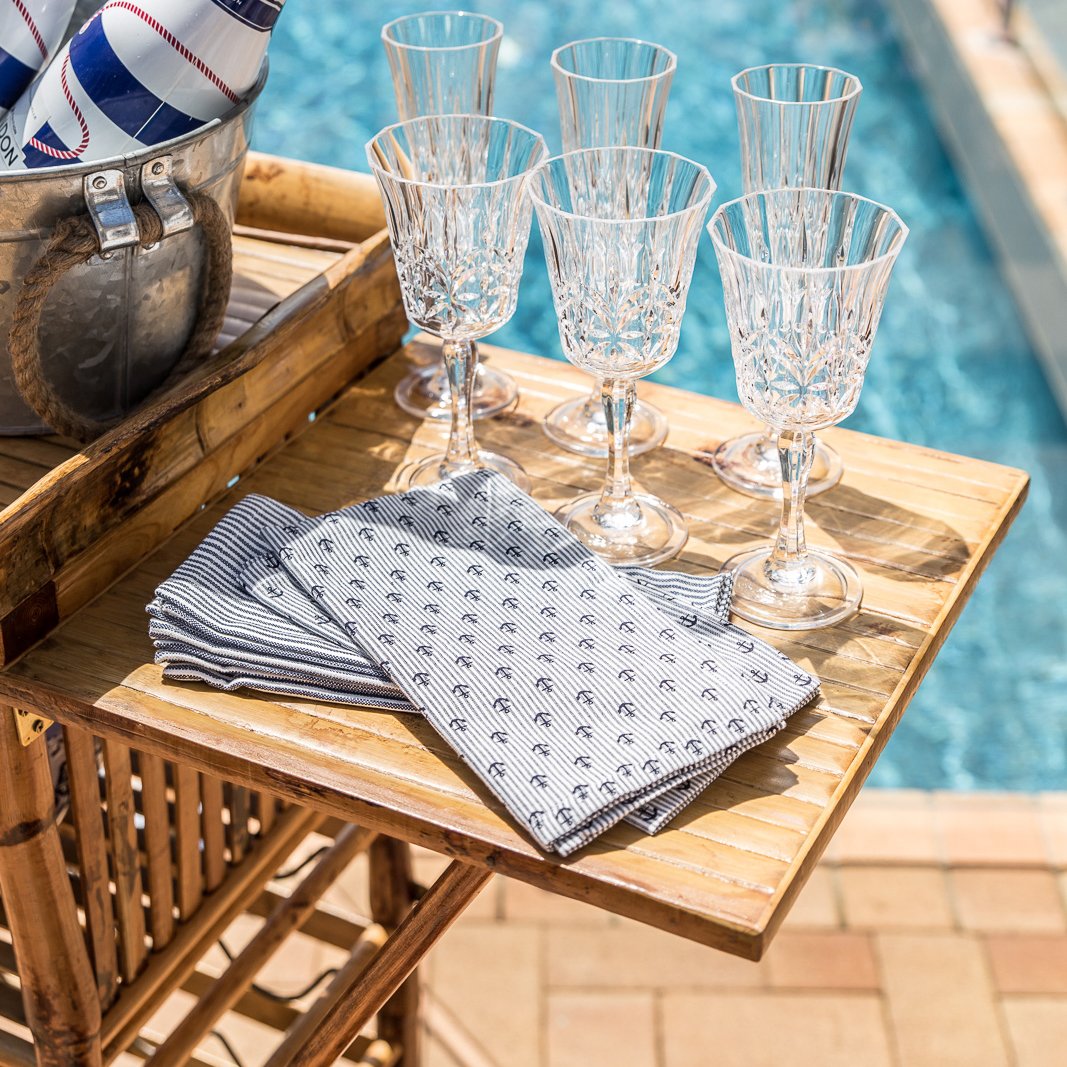 Collapsable serving sides
With collapsable sides, that can be down to save room or elevated to serve drinks, this exquisite wine bar has all of the essentials to make this the perfect party addition.