Calais Cabinet Natural
From {{ formatMoney(variant.compare_at_price) }} {{ formatMoney(variant.price) }} {{ formatMoney(variant.price) }} {{ formatMoney(originalPrice) }} {{ formatMoney(price) }} {{ formatMoney(price) }} $3,899.00 Out Of Stock
Crafted from oak with elegant rattan fronts to the upper doors, these cabinets are a great place to store items neatly out of site.

Arriving in store and online mid-October. To place an order, please contact us. 

Features & Sizes
- Size: 140L x 51W x 220H cm
- Crafted from oak
- Made in China
FURN001713 {{ variant.sku }}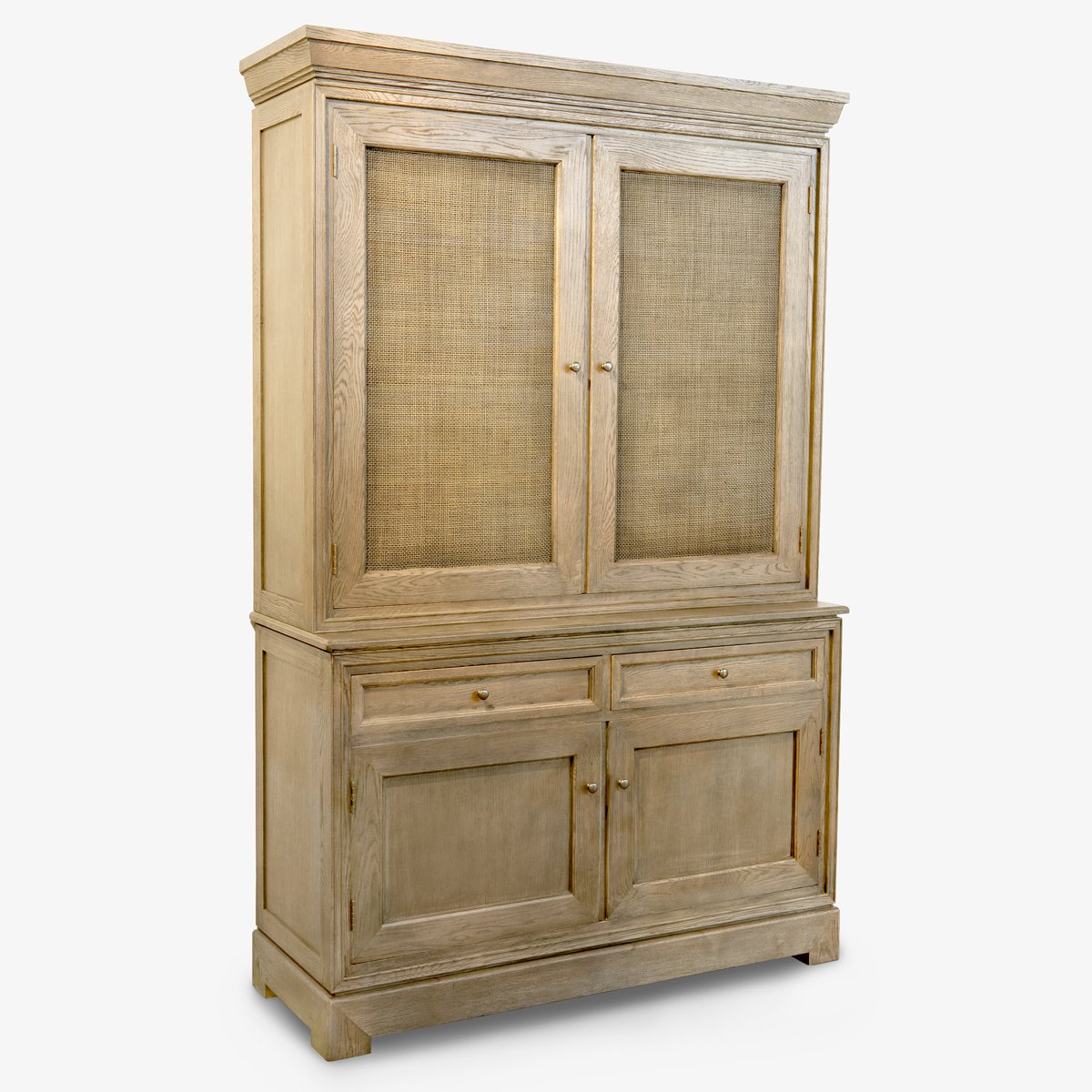 Construction
Beautifully crafted from oak and coated in an elegant natural stain. The cabinet features a rattan front on the two upper doors for a stunning textured finish.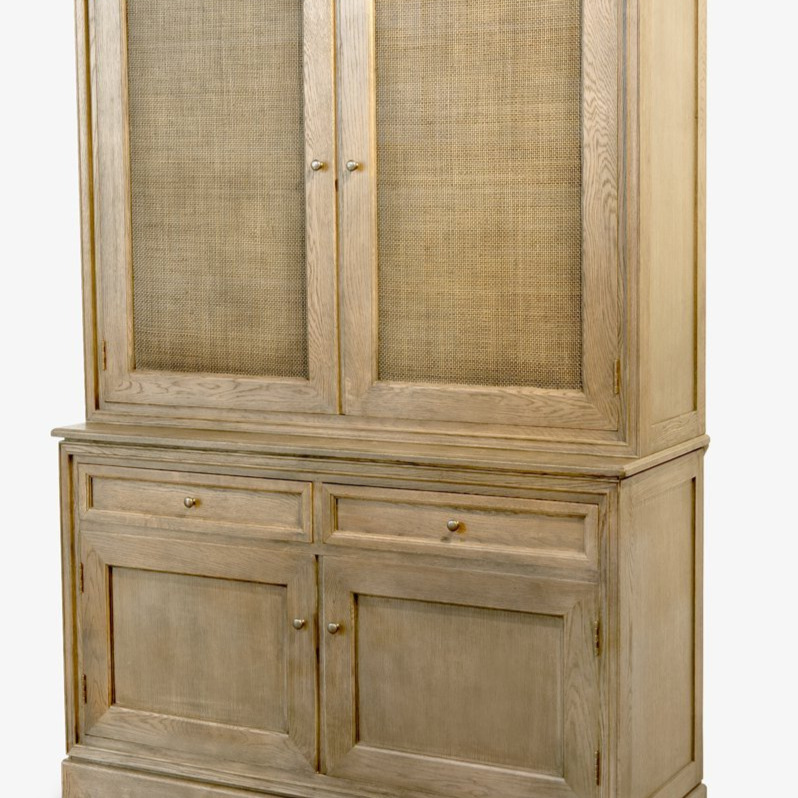 Cleaning
Dust with a cloth. If spot cleaning is required, use a soft cloth dampened with cool water.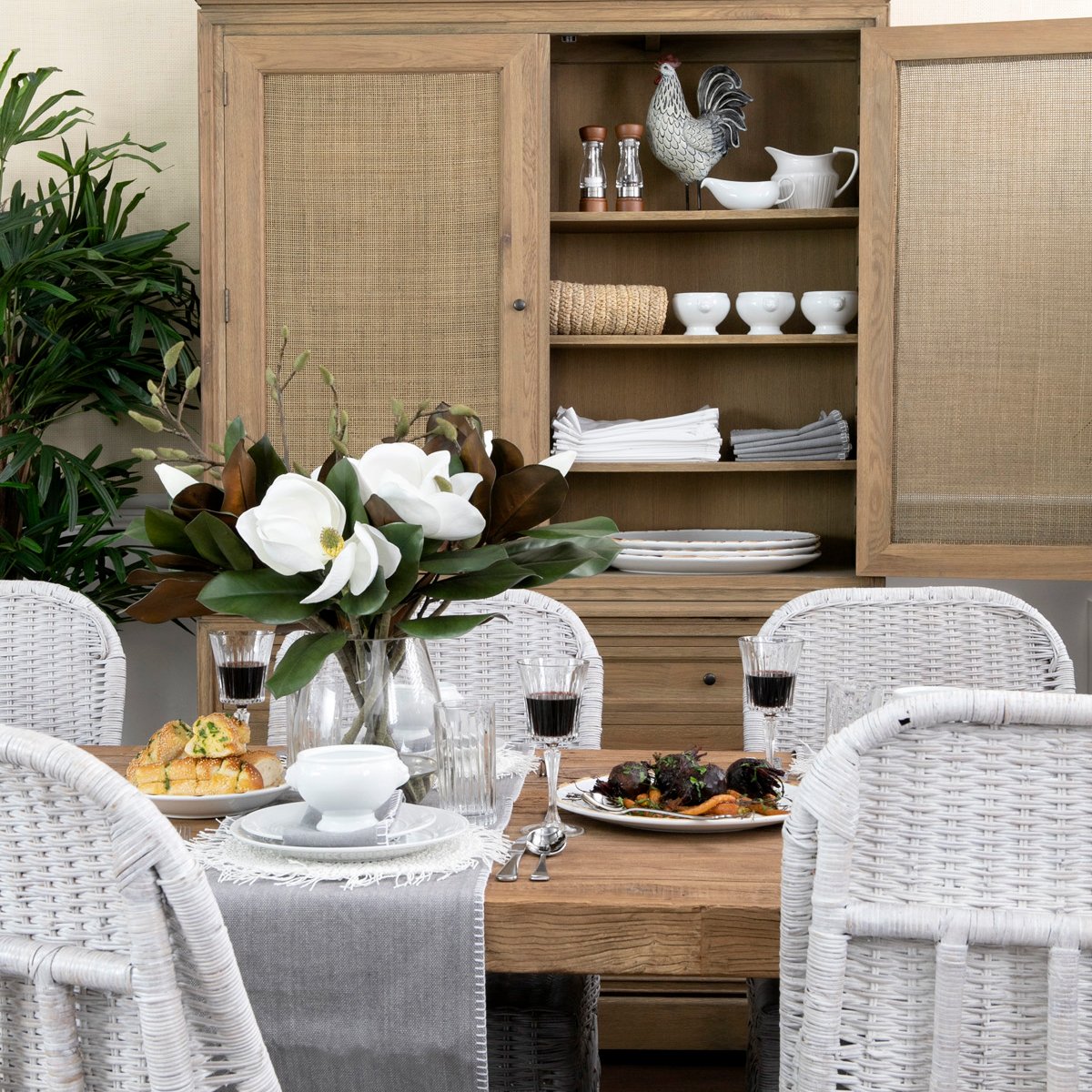 Storage
The Calais Cabinet offers the perfect storage solution for your home. Featuring two lower storage areas with doors, two draws and a large upper storage area with four shelves and enclosed within two large doors.