Make the most of summer, entertaining your guests outdoors in comfortable luxury with our classic outdoor collections. Discover everything you need for any occasion to create memorable summer experiences. Transform your outdoor space into a tropical paradise with our exclusive range of outdoor furniture, dining, glassware and décor featuring Tortoise Shell, and exclusive Lai Lani ranges.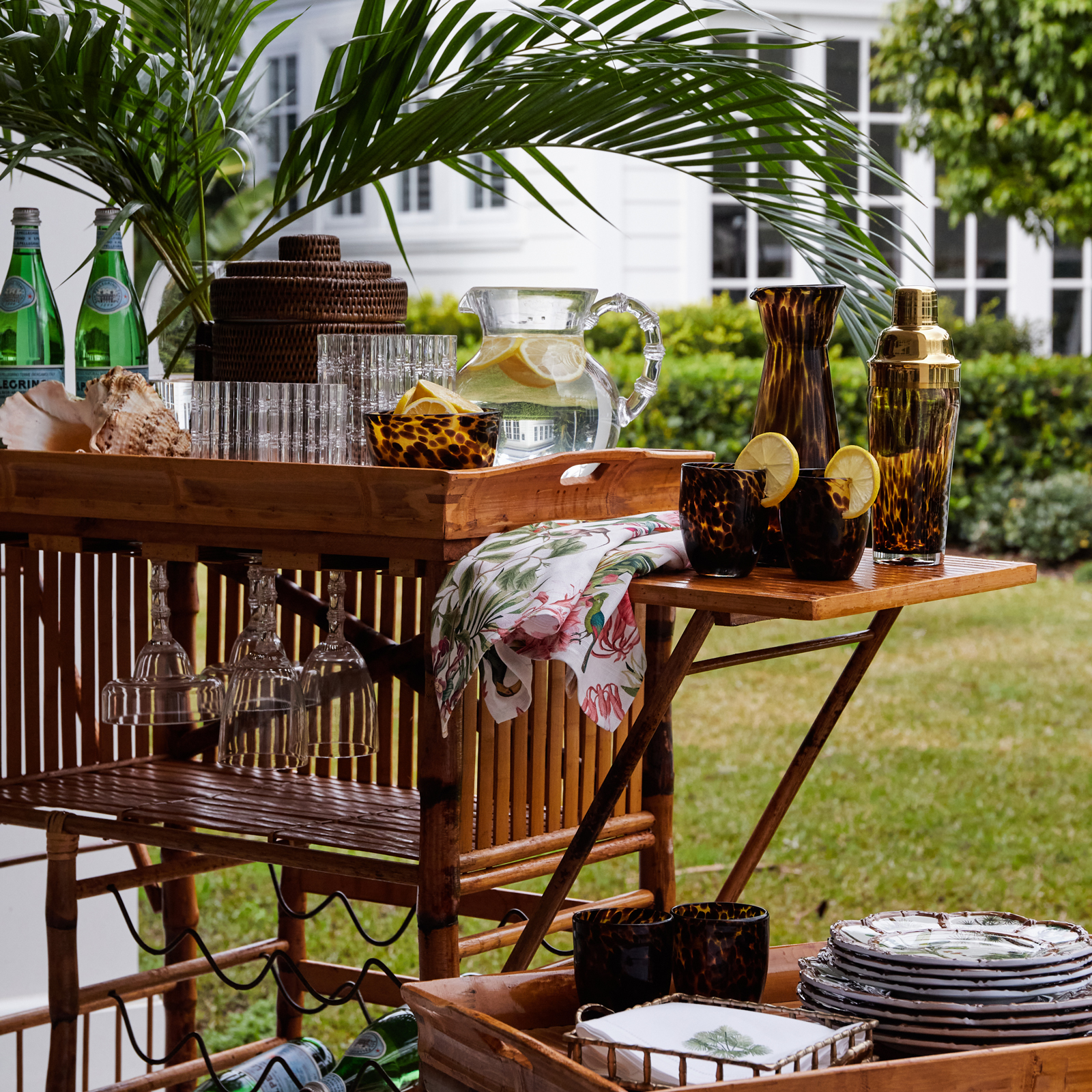 Alfresco Emporium Outdoor Furniture Collections
Alfresco Emporium has all your outdoor furniture needs covered with our premium collection. Embrace a tropical summer atmosphere with our white Hampton Outdoor Furniture collection, simple elegantly designed. The colour palette is designed to open-up your outdoor space, the range includes; dining tables, chaise lounges, armchairs and coffee tables. This collection will give your outdoor space a traditional Hampton look and feel ready to unwind with friends and family.
Complement your outdoor entertaining area in classic style with our woven rattan Bermuda furniture collection, made from bamboo and structural aluminium framing made with the highest quality tight weaving. Explore the Bermuda collection of outdoor sofas, chairs, tables and cushions. 

 

 
Styling Your Outdoor Space For Summer

If you are looking for inspiration, our Coral Coast collection is filled with natural, tropical inspired décor. The collection blends natural timber and bamboo pieces, relaxed linen, and hand-woven textiles. The Alfresco Emporium coastal style of relaxed designs will bring timeless elegance to any entertaining area throughout the home. Decorate your entertaining area this summer with inspiration from our current Coral Coast Style Guide. 
 
Lighting Your Outdoor Space
If you are looking for creative ways to light up your outdoor space, discover our solar powered indoor outdoor lamps, available as floor lamps and table lamps. The illumination of warm white LED lights, featuring interchange colour settings and dimming option to enhance the mood of your outdoor area. 
Tropical Outdoor Décor and Furnishing
Theme your outdoor dining space with our tropical Lai Lani collection, designed exclusively by Alfresco Emporium. The range is intertwined with traditional Hawaiian and bright florals. Designed for both the indoors and outdoors, our collection contains fundamental elements for outdoor dining, including cushions, tablecloths, tea towels and napkins, to form a beautiful tropical set, inviting relaxed social gatherings and tropical summer days. Our exclusive Lai Lani décor collection can be beautifully complemented with our natural bamboo folding chairs, coastal style Rattan entertaining range, and Tortoise Shell glassware range, or explore our extended glassware and tableware collections. Style your outdoor dining area with inspiration from our tropical Lai Lani Style Guide.
Your outdoor entertaining area can be perfectly complemented with our hand-crafted Rattan collection. The range features furniture and furnishings, décor, trays, trolleys and tableware pieces that are durable in design, blending with various styles.
Bring a touch of luxury to your outdoor entertaining space with our Tortoise Shell glassware collection, featuring premium glasses, cocktail shakers, candle refill holders, bowls, plates, carafes, trays and vases. The Alfresco Emporium Tortoise Shell range is designed with a multi-function in mind, pair with your existing pieces for a bespoke look to complement your indoor or outdoor dining space.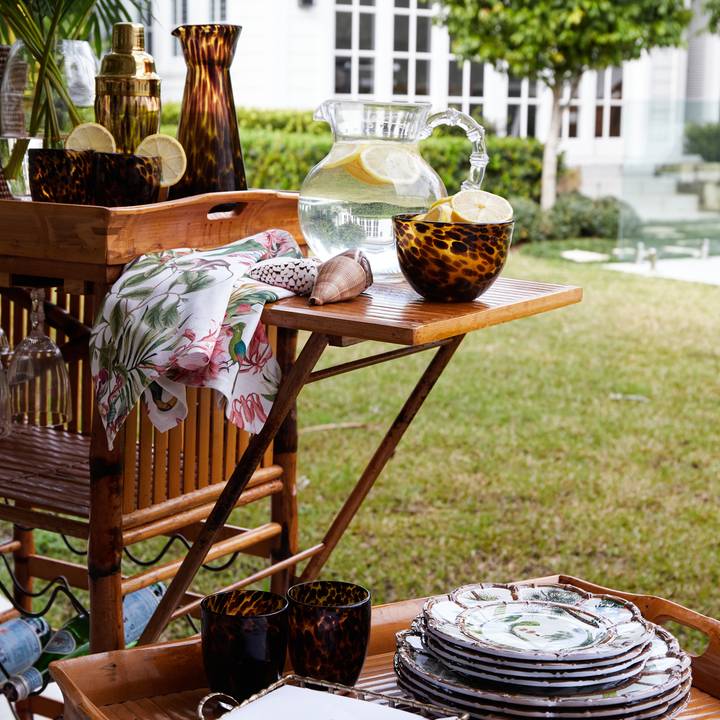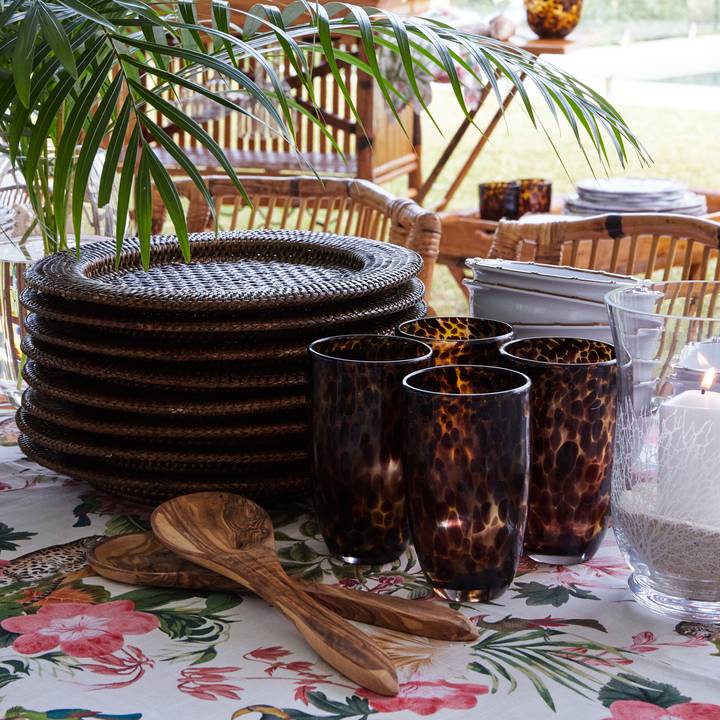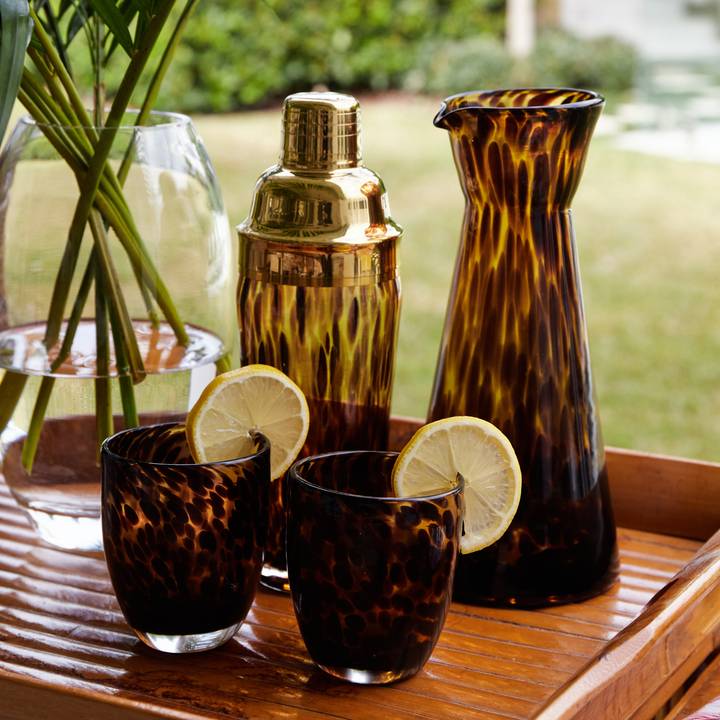 Discover everything you need in entertaining this season from our extensive outdoor collection.